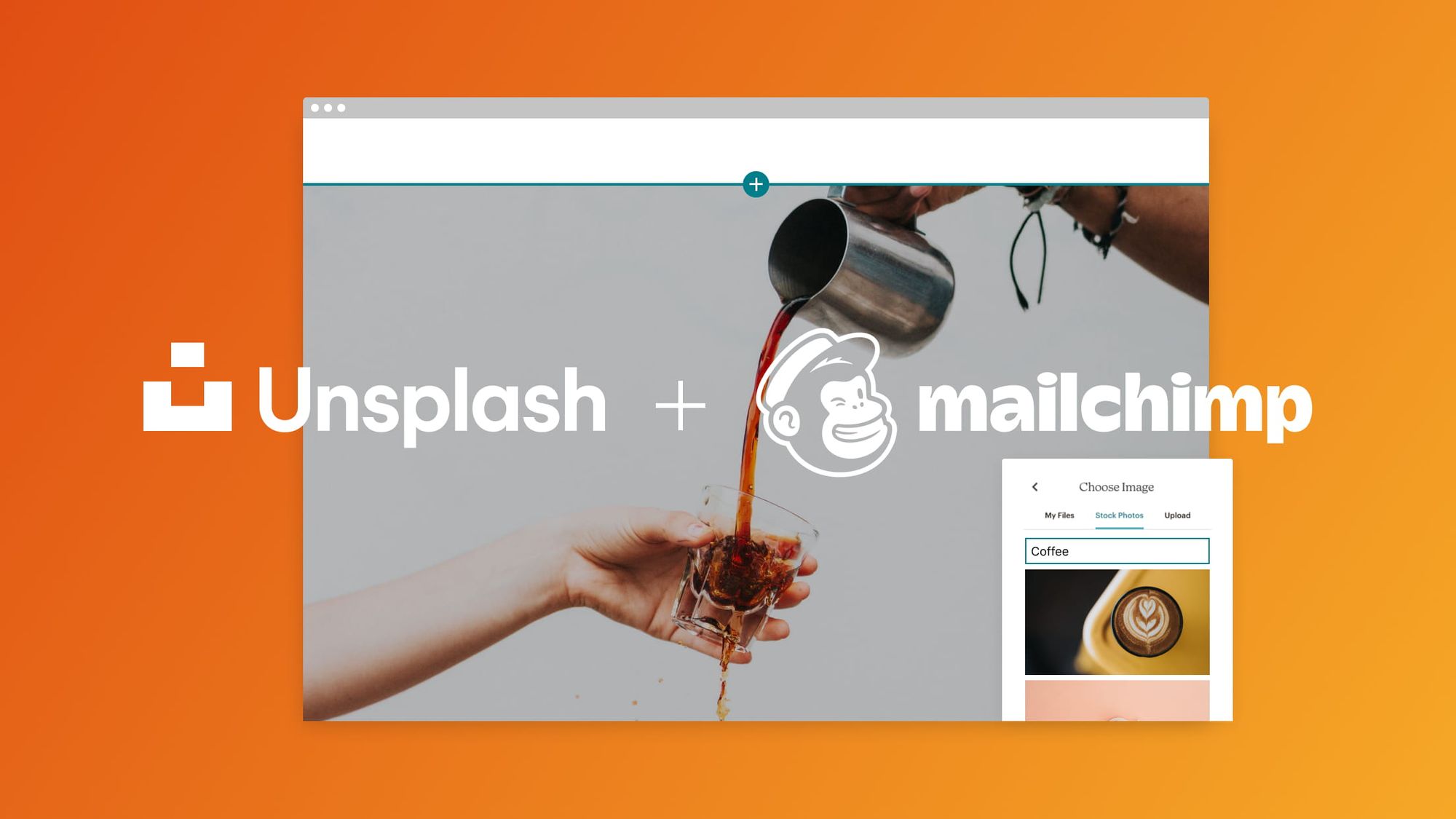 It's always exciting to see how Unsplash helps creatives around the world — after-all, it's why Unsplash was built in the first place. And from desktop wallpapers to digital collages — the ways in which the Unsplash library is used are seemingly endless.

But one undeniable way that Unsplash is utilized around the world? To help grow small businesses in inspiring ways. From finding the perfect visual for your next newsletter to adding beautiful images to your website — the Unsplash library is able to support small businesses create content that reflects who they are and what they stand for.

Which is why we're so excited to be partnering with the platform that's synonymous with small business marketing: Mailchimp.
Mailchimp's all-in-one marketing platform has helped millions of small businesses and individuals connect with their audience, by providing user-friendly tools for email, social, postcards, and more.

And while Mailchimp has long been known for it's prolific Email Builder — they've also released the Website Builder and Creative Assistant — two new features that help small businesses have a polished web presence without heaps of technical experience.

Their Website Builder allows you to quickly build and customize a professional website — with no tech or design skills required. Plus, it's free! And with the help of pre-designed colour palettes, themes, and section layouts — you can easily create a website that reflects your brand and your needs.

Meanwhile, Mailchimp's new Creative Assistant makes content creation easier by getting to know your brand and then making beautiful designs for you instantly — using your font, colour preferences, logo and imagery. Plus, these visuals are then resized for multiple channels in seconds so they can be shared on email, social, ads, and landing pages.  

And now, the Unsplash library will be accessible through both the Website Builder and Creative Assistant, making it easier for small businesses everywhere to access beautiful imagery from Unsplash contributors.
---
More on Unsplash Partnerships. This integration is part of our continued mission to enable creativity by making quality visuals openly accessible.
5000+ partners including Squarespace, Medium, Dropbox, Trello, Google, Square, Wix, Figma, Portal from Facebook, Zoom, WordPress, WeTransfer, BuzzFeed, support this mission by officially integrating with the Unsplash API.🔥