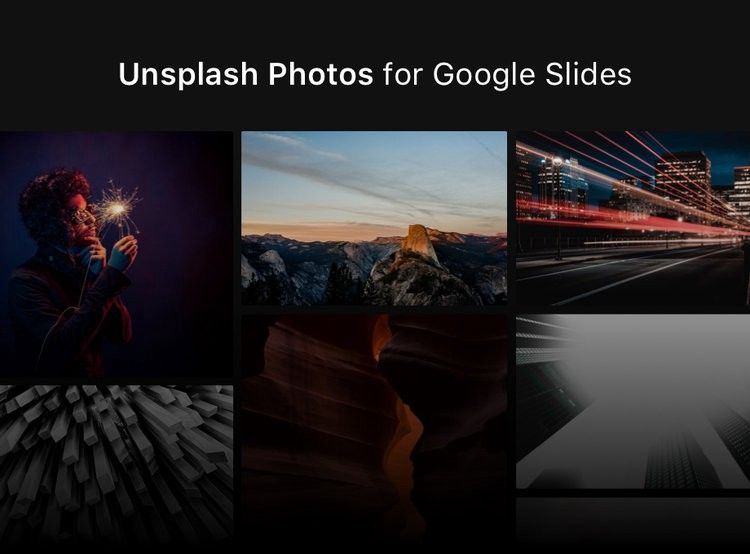 The art of the pitch. But what about the art in the pitch?
As a company founder and former freelancer, I've spent at least 80 percent of my working life presenting. So I've seen firsthand the power of words paired with just the right image.
This is why today, we're super excited to announce Unsplash Photos for Google Slides.
As of today, the entire Unsplash library of high-resolution photos is now available directly in Google Slides for free use in your presentations.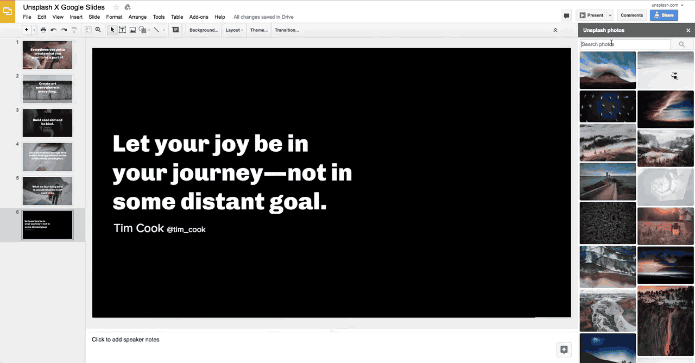 Setup is simple:
Step 1: Click here to get the free Unsplash add-on for Google Slides.
Step 2: Change the world.
An idea can change the world. Alongside Google Slides, we hope we can help your idea get the attention it deserves.
By using Unsplash photography, you become part of our community of creators. Part of a movement with a mission to make photography a universally accessible art form and empower the creator in everyone.