Unsplash ⨉ Wix
Make the website you've always wanted with Wix and Unsplash.
Back in university, I was in this design class that asked us all to create an online portfolio of our creative projects from throughout the year. So I went ahead and bought my domain name, then signed up for a domain host — spending money and time each step of the way. After all that, it came down to actually coding the site from scratch. Let's just say, after what seemed like endless hours staring at my screen trying to make sense of what was wrong with my HTML, I had nothing to show for it.
Make the website you've always wanted, with Wix
Which is all to say your own website doesn't need to take up nearly as much time or money as it did for me. That's where Wix comes in. Their platform enables anyone to create their own professional website and grow a unique online presence. You can sell online, take bookings, start a blog, build a portfolio and so much more. Plus, their platform comes with tons of features — from a professional logo maker and built-in SEO features, to mobile optimization.
But I think what I love most about the Wix platform is the Wix Editor, because it works for everyone — whether this is your first dabble into creating a website, or whether you're well versed in HTML & CSS. You can work with their 500 designer-made templates — or you can do your own thing and start from scratch. It's up to you. Their drag and drop website builder allows endless customization of your website, so you can change anything you'd like — from video backgrounds, scroll effects and cutting edge animation.
Add Unsplash images to your Wix website
And now, you can personalize your website even further with the beautiful Unsplash library — found directly in Wix. Over 1 million photos from our community can be dropped right into your Wix website for free, with each photo in the Media Manager linking back to the photographer's Unsplash profile.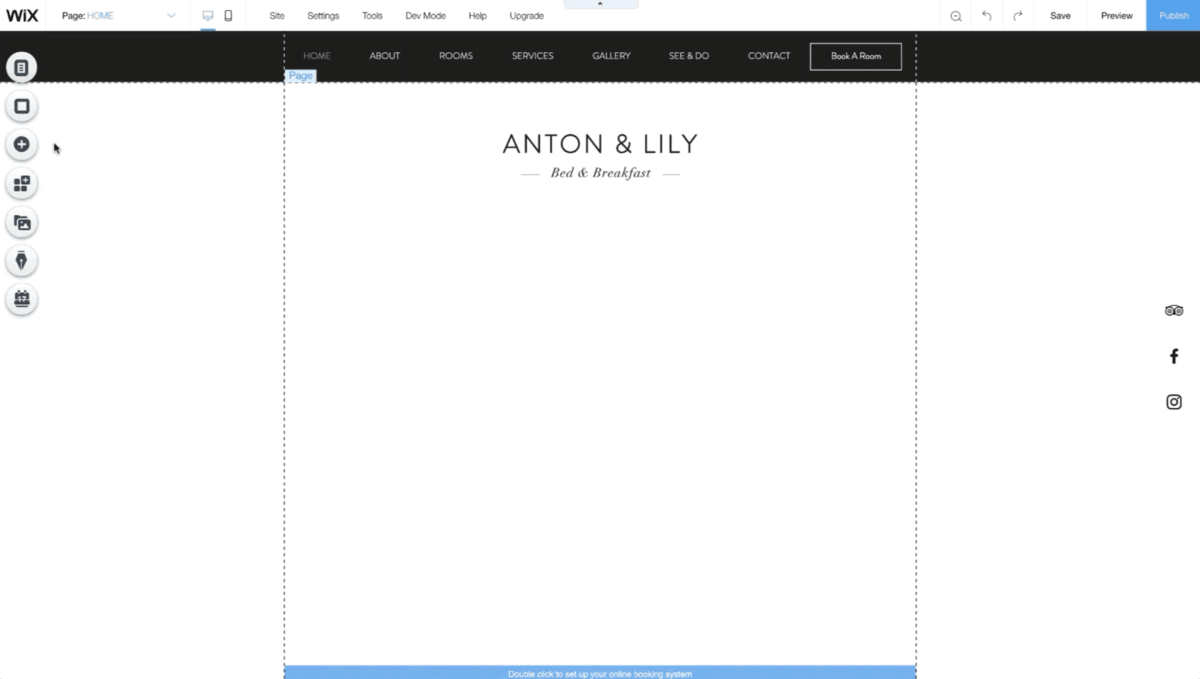 To find the perfect Unsplash image for your website:
Click the Add button on the menu on the left side of your screen.
Go to Image and click on My Image Uploads.
Choose Unsplash under the Explore section.
From there, search for specific keywords in the Search bar, and simply select the photo and click Add to Page to bring it into your website.
Wix gives you the tools and freedom to create the website you've always wanted. And now with Unsplash images directly accessible within Wix — the possibilities are truly endless.
---
More on Unsplash Partnerships. This partnership with Wix is part of our continued mission to enable creativity by making quality visuals openly accessible.
1327 partners including Squarespace, Medium, Dropbox, Trello, Adobe, Google, Sketch, Square, InVision, Typeform, PicsArt, WeTransfer, BuzzFeed, support this mission by officially integrating with the Unsplash API.🔥