Unsplash × DeepMind
Making Artificial Intelligence more inclusive through imaginative new artworks.
Industry-leading AI lab DeepMind has launched Visualising AI, an innovative project that aims to connect a broad audience with groundbreaking advancements in AI through visual art.
In collaboration with creative agency Flying Object, the project invites artists to discuss key themes in AI with DeepMind scientists, engineers, researchers and ethicists. Those conversations are being used as a catalyst to create new artworks. Crucially, each artist is given complete creative freedom to interpret the shared knowledge in whichever way they choose.
Lucky for us, the resulting collections are now available on Unsplash.
The Goal
AI narratives are often presented as overcomplicated or stuffy. Furthermore, exacerbated by countless Hollywood tropes, AI is typically associated with science fiction, instilling unrealistic and non-diverse narratives. Such storylines can incite fear or promote transient hype bubbles. Visualising AI, however, seeks to redress this, providing a multi-dimensional picture of how AI can impact society.
Taking into consideration both critics' concerns and societal benefits, Visualising AI weighs up the roles and responsibilities of AI through the accessible language of visual art.
By creating, open-sourcing and actively distributing a large catalogue of imagery, Visualising AI hopes to be able to provide a useful tool to give routes into understanding key concepts of AI. The project aims to open up transparent and approachable conversations around AI, ultimately giving more people a voice in how the tech is developed.
The Artists
Kicking off the project are artists, Vincent Schwenk, Wes Cockx, Rose Pilkington, Khyati Trehan, Tim West, Champ Panupong Techawongthawon and Nidia Dias. The artists explore a range of topics, from AI safety to robotics and digital biology.
"Visuals leading up to now depicting AI haven't done justice to the scale of positive impact Artificial general intelligence has already, and continues to have on the world. 'Visualising AI' felt less like a design project and more like a visual movement and I'm so glad I could contribute to it." — Khyati Trehan, Artist
New Delhi-based Khyati Trehan explores digital biology and nuclear fusion. Her first artwork illustrates AI's attempts to predict biological forms and functions. By tackling the ethical issues emerging from advances in biology, medicine and technologies, Khyati highlights the importance of transparency as AI develops. Her second artwork delves into how AI is aiding the development of nuclear fusion, an environmentally-friendly source of energy.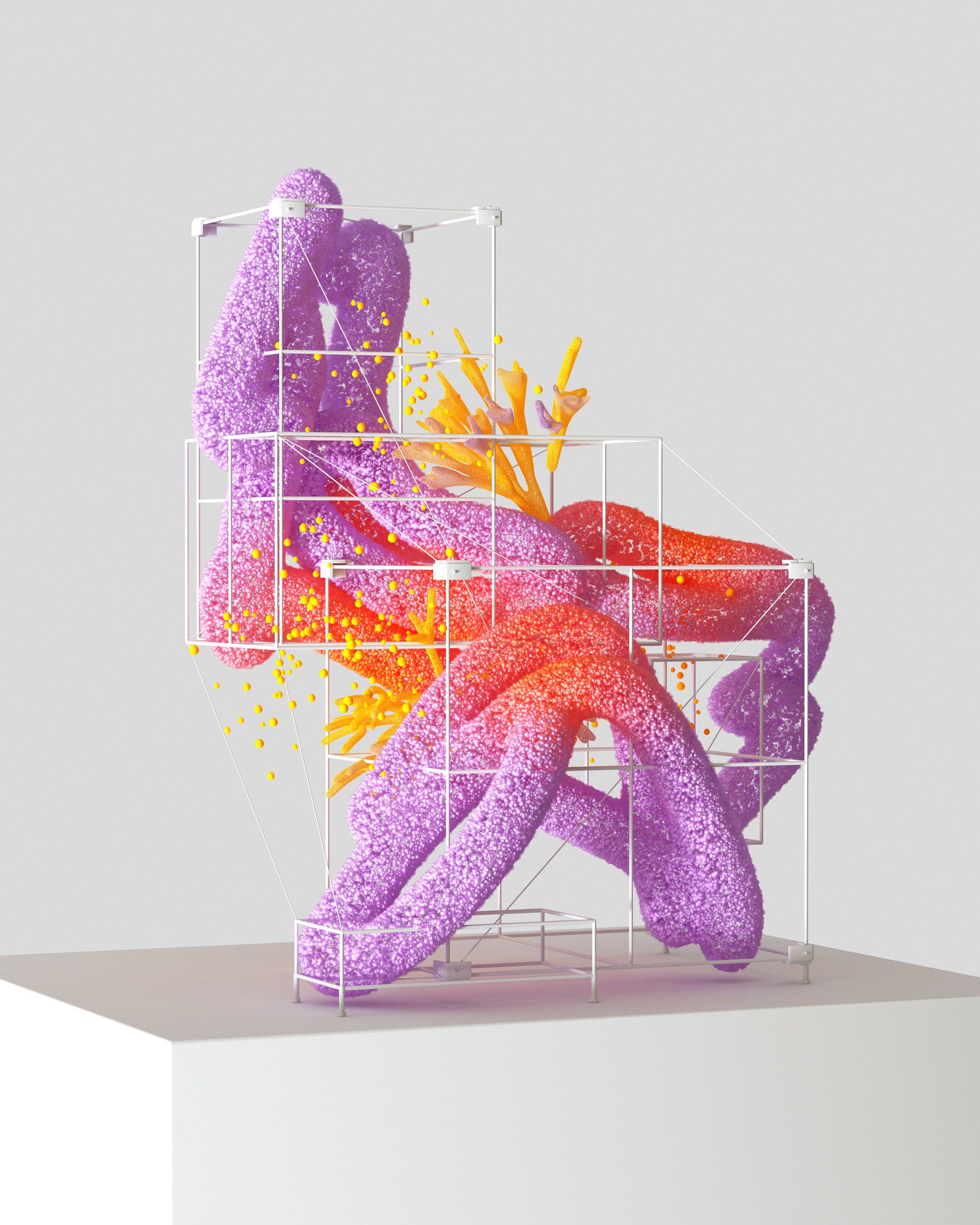 London-based Rose Pilkington sculpturally imagines an artificial neural network (a simplified version of the human brain often used to conduct experiments). In her second piece, Rose uniquely envisions how Artificial Intelligence receives and perceives data.
Acclaimed 3D artist Vincent Schwenk takes on the themes of reinforcement learning and unsupervised learning, two key subdivisions of machine learning. Using the analogy of colored straps, he offers up a highly artistic take on how data is transmitted through reinforcement learning. In his second artwork, he pictures how AI systems can learn from their own experiences through a series of connected amorphous objects.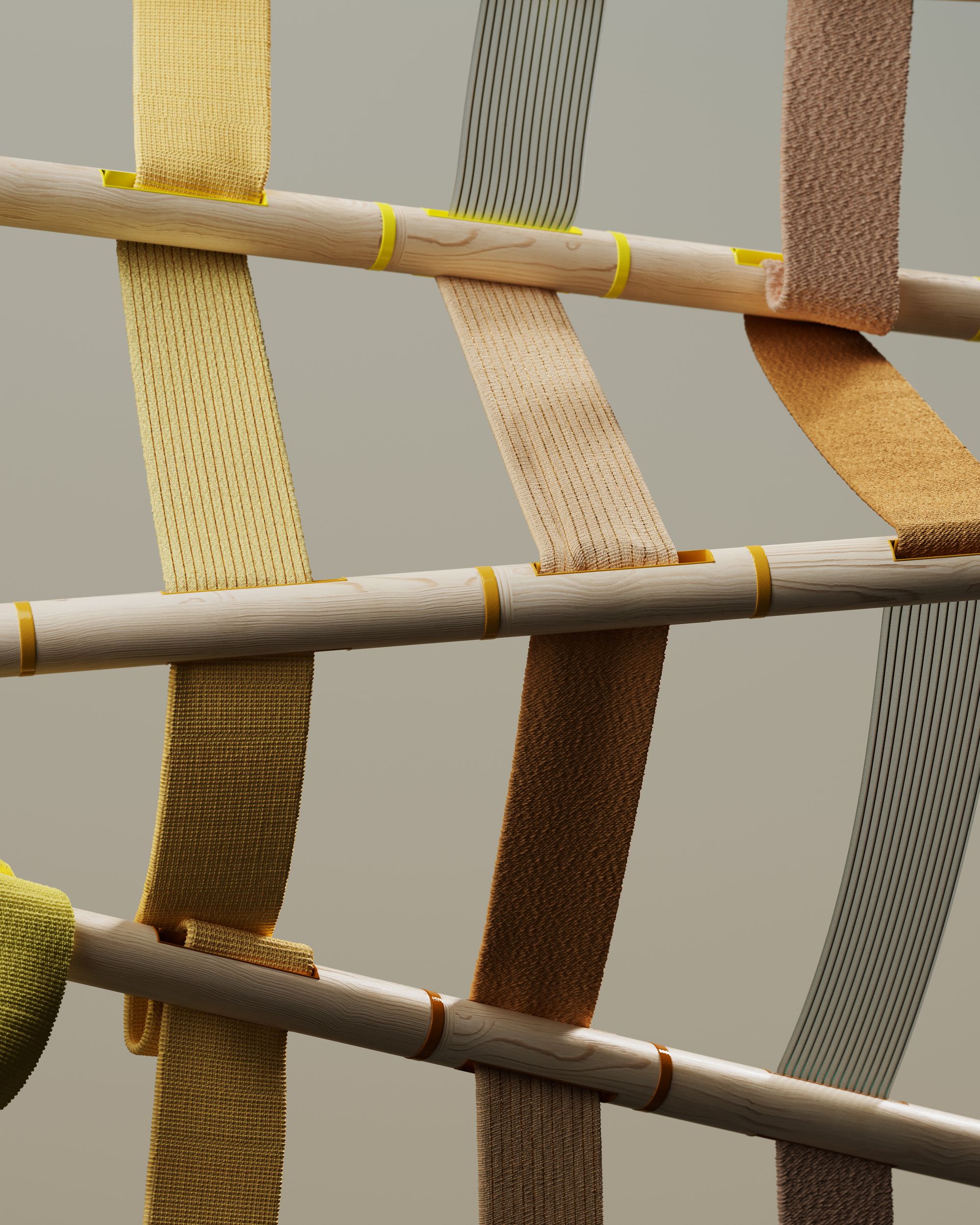 The New York-based Wes Cockx depicts scanning robots and Artificial General Intelligence (AGI) respectively. He draws similarities between scanning robots and a spinal cord, imagining how data is collected and stored. In his second piece, he visualises the behind-the-scenes mechanisms of AGI, a computer's ability to understand or learn any intellectual task available to humans.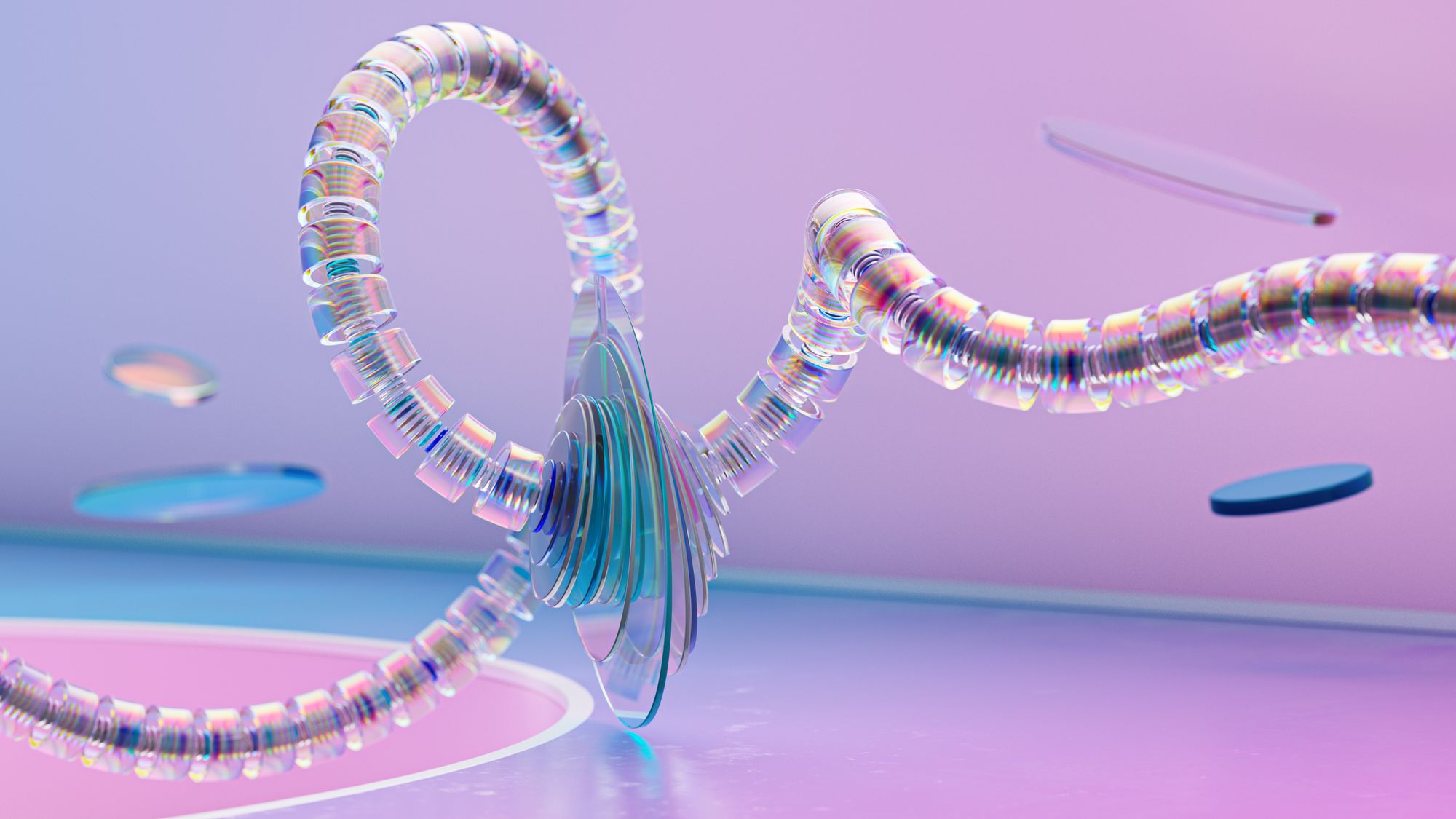 ---
Click here to view or download the first installment of Visualising AI.
To follow future updates on Visualising AI, stay tuned on Instagram.