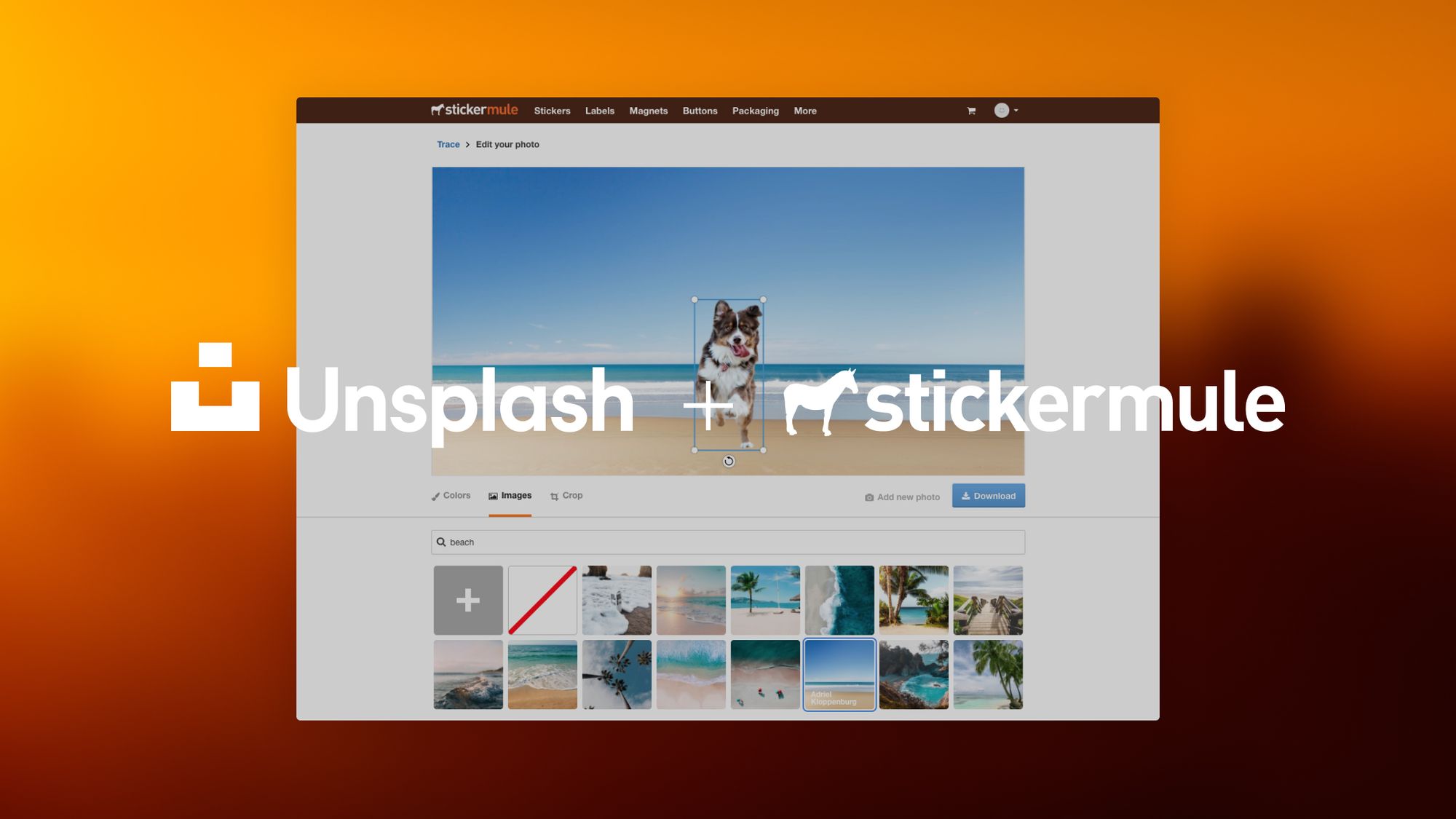 Unsplash was built around one simple idea: to empower creators to make something awesome with the inspiring visuals from the 200,000 contributors who've generously gifted their own photos to fuel creativity around the world.

And over time, the Unsplash community has inspired and enabled over 1 billion creations — including everything from presentations and reports to collages, paintings and more.

Which is why we're excited that Sticker Mule has just launched Trace — a new design tool that helps anyone make something awesome with the help of the Unsplash library. Trace instantly removes the background on your photos, for free. And once that background is removed — that's when you can really start getting creative. You can simply add a background colour to your image, or you can find a beautiful background image from the 2 million inspiring images from Unsplash (personally — our vote's for the second option).

So whether you add an abstract texture or an inspiring backdrop of a dreamy sunset — it's all up to you. And once you find the perfect background, you can continue to customize your creation by moving, scaling or rotating the foreground, or by cropping the entire design as you see fit.

We can't wait to see how the Unsplash community continues to be a source of creativity around the world, by enabling a whole new audience to make something awesome in Trace.
---
More on Unsplash Partnerships. This is part of our continued mission to enable creativity by making quality visuals openly accessible.
3000+ partners including Squarespace, Medium, Dropbox, Trello, Adobe, Google, Sketch, Square, Wix, InVision, Typeform, PicsArt, WeTransfer, BuzzFeed, support this mission by officially integrating with the Unsplash API.🔥