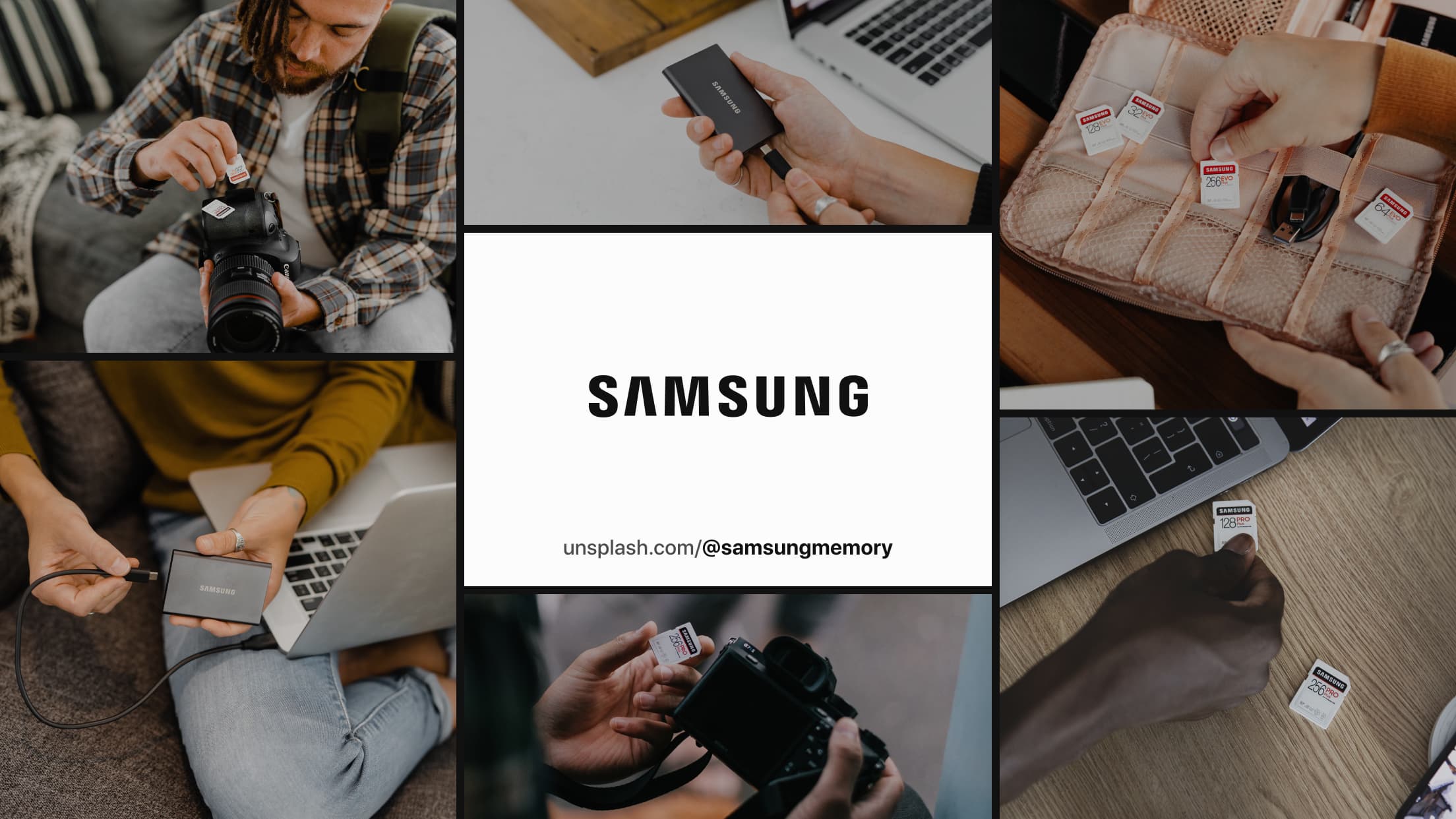 Since kicking off Unsplash Studios earlier this year, we've worked with world-renowned brands like Windows, Spotify, and Chewy to create beautiful and valuable advertizing campaigns with Unsplash contributors.

And now, we're excited to announce our latest collaboration with Samsung.

While Samsung is already a world leader in advanced memory technology, they enlisted the help of Unsplash to create compelling content to announce their new SD Cards — the PRO Plus and EVO Plus – as well as showcase the versatility of their other popular products like the Portable SSD and the microSD Cards.

To really showcase how these products are used, Samsung wanted this campaign to reflect a day in the life of a photographer — from adventurers capturing photographs of their latest hikes and expeditions — to the creative moments at home alone, editing photos from the day.
Capturing a day in the life of a photographer
The Unsplash Studio team worked with Samsung to hire 5 Unsplash contributors to make their vision a reality: Toa Heftiba, Joshua Earle, Nathan Dumlao, Priscilla du Preez, and Brooke Cagle.

Immediately, the commissioned photographers were excited to work for such a recognizable brand. As Toa put it, "Who says 'pass' to Samsung? Nobody."

Brooke, a longtime Unsplash contributor, was thrilled at the prospect of working for a brand she's been a fan of for a while now: "When I first started uploading photos to Unsplash in 2015, I never knew it would bring opportunities to shoot for a prestigious company like Samsung."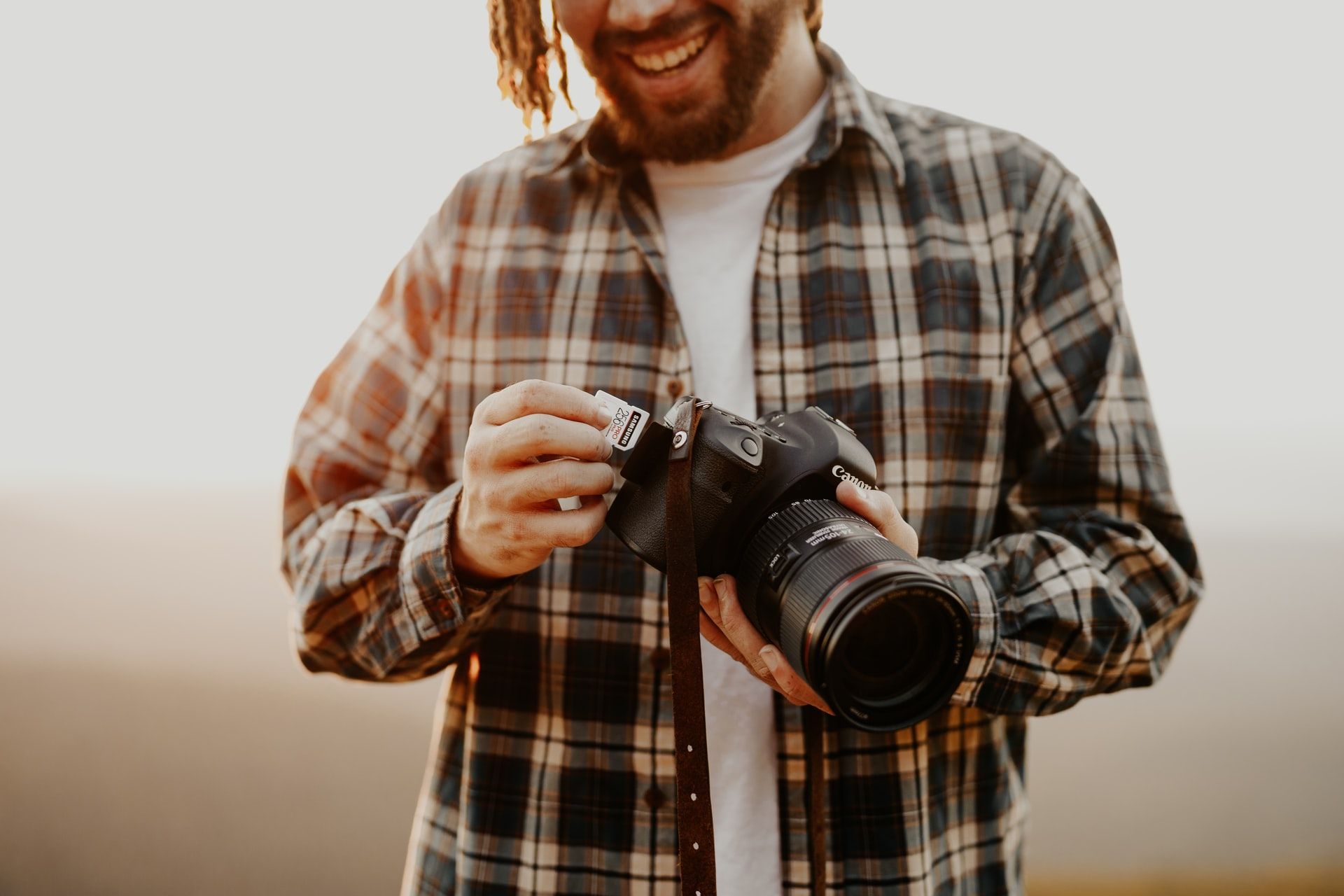 Both photographers agreed that the Samsung's brief was testing, but intriguing. For Brooke, it was the challenging nature of the brief itself that motivated her to submit a proposal in the first place: "I enjoy being pushed creatively, and that's something I expected from this project."

Toa added that while the overall creative direction for the campaign was specific, "There was still freedom to bring your own 'look and feel' to the campaign."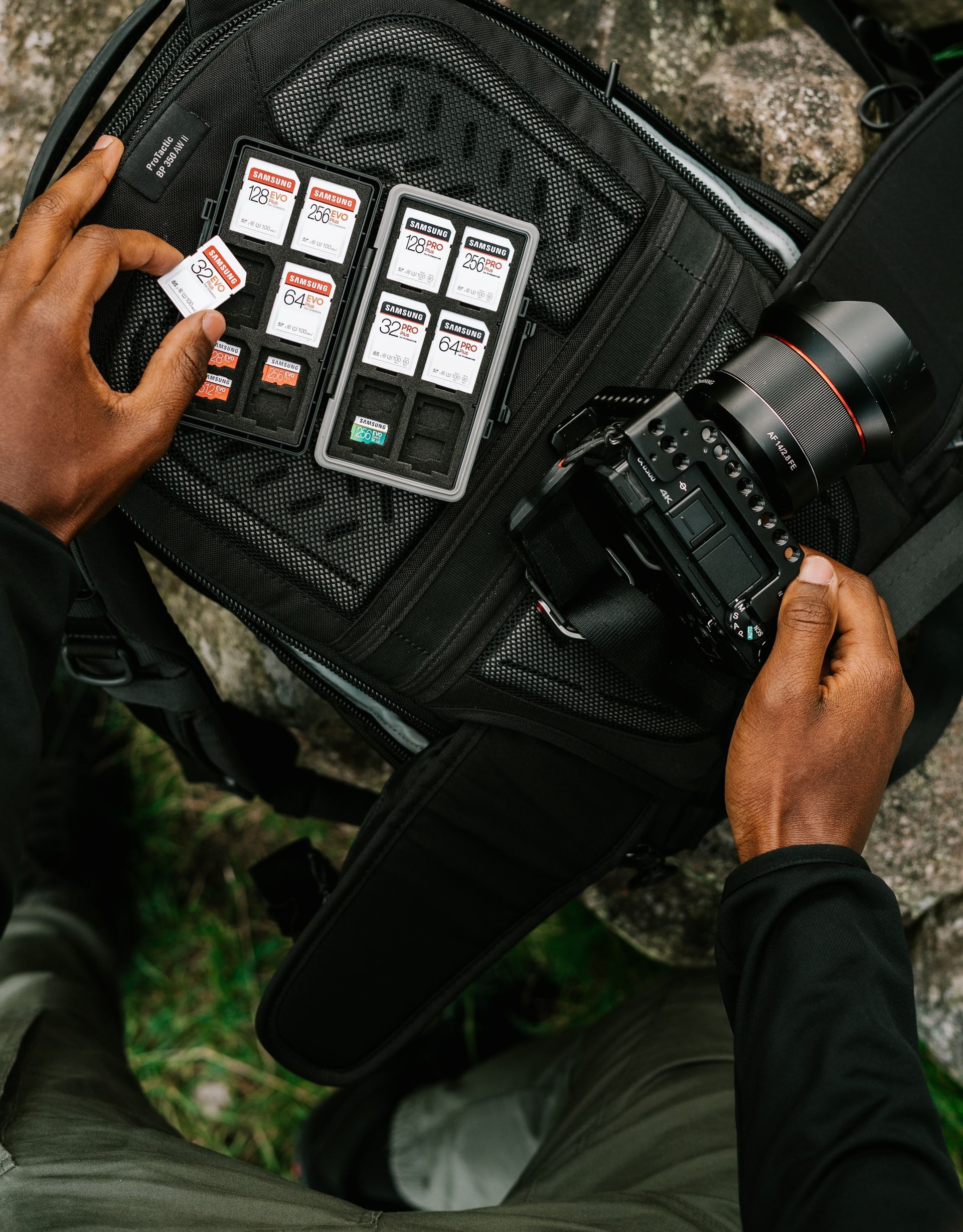 But the real challenge for this shoot? Aside for the unpredictable weather and high winds in the North East Hills of the UK, Toa said it was capturing the SD cards themselves: "Having to shoot something so small making it look natural and effortless was tough."

And for Brooke, who's work focuses primarily on photographing people, this shoot was obviously a little different. To prepare, she "made mental notes of creative ways to shoot multiple SD cards while still telling a story." And when it came down to the shoot itself, her years of experience kicked in: "I've had to learn through the years that it's ok to pause, breathe, and let your brain have time to process while trying to be creative."
Results
While the Unsplash team was excited to see the results of this campaign — we were beyond impressed by the work of each and every contributor for this shoot. Just see for yourself:
From shots of the SD cards in action while out on epic photoshoots in nature, to images of photographers checking out the photos from the day at a nearby cafe — the shots perfectly encapsulate the daily life of a photographer from start to finish.
The Samsung campaign will be promoted on the editorial feed, and appear through relevant searches on Unsplash. And since the launch, the images have already reached over 48 million views – being seen by creatives around the world.
---
What's next? We'll be continuing to work with brands and Unsplash contributors to create these visual campaigns for the future. If you're interested in doing a similar partnership with us, email partnerships@unsplash.com. And if you're an Unsplash contributor interested in applying to the Unsplash Studios' roster, learn more here.