Unsplash + Unfold
Unsplash partners with Unfold to help spice up your social stories
If you have Instagram or Snapchat, you know how powerful and popular stories have become. With a 24-hour expiration and an entire screen to work with, stories allow you to share temporary content with more creative freedom than what a curated feed offers.
With Unfold, you can create beautiful and engaging stories by choosing from a collection of 25 minimal, elegant, easy-to-use print-media inspired templates designed to bring your stories to life. You can easily drag and drop photos or text into the templates to better tell your stories.
Personally, Unfold has been a godsend and an app I've greatly appreciated as a photographer. As someone who used to hack together stories using multiple apps, it was always challenging for me to create consistency. Unfold's all-in-one templates, though, have made designing stories so much easier and more enjoyable.
This is why I'm so excited to share that you can now easily add Unsplash photos to your Unfold templates. When selecting a photo, you now have the option to choose from your personal photo gallery or the Unsplash library, giving you an endless stream of creative options.
Take your big announcements, inspiring mood boards, moving poetry, and beautiful typography to the next level by incorporating Unsplash photos in your Unfold templates to really make your stories pop.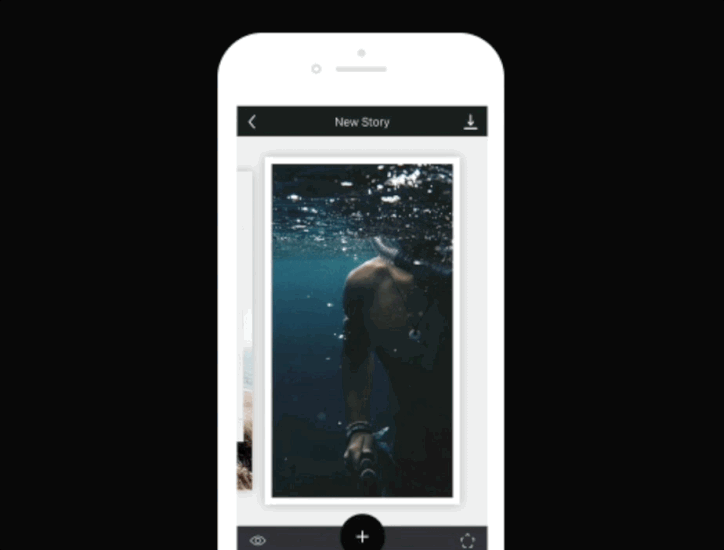 While searching for a photo, the photo credit also links back to the photographer's Unsplash profile, allowing you to see other work contributed by the photographer.
To celebrate this new partnership, we've decided to collaborate with Unfold to curate a special collection of photos inspired by your memories and experiences. You can submit photos that visually share stories that last forever. It can be an awesome trip you took, a special moment you shared with a family member or a time you laughed until your sides hurt with friends. Anything that captures a story you will never forget.
---
How to contribute to Unfold's Collection
There are 3 simple steps to contributing a photo to this collection:
Submit your photo here: unsplash.com/submit
Fill in as many details as you can, such as a short story, and location.
Check off the "Unfold" option during the Collabs section of the submission process.
A few other points:
You may submit as many photos as you wish.
All photos must comply with Unsplash's Photo Submission Guidelines. All photos on Unsplash are licensed under the Unsplash License which means they can be used for anything for free.
All photos must be submitted by August 9th, 2018 at 11:59pm EST.
Photo selection:
After your photo is submitted to Unsplash, it will be reviewed for approval by the Unsplash Editorial team, based on the guidelines above. The photos that are approved will show up on the Unfold profile page once the submission period is complete.
Unfold, with the help of the Unsplash Editorial team, will select 10 featured photos from that collection.
Featured photographers:
Featured in the Unsplash curated newsletter to the Unsplash community.
Featured on the Unsplash homepage, which gets viewed more than the cover of the New York Times.
---
More on Unsplash Partnerships. This partnership with Unfold is part of our continued mission to push the impact of photography as far as we can.
Over 500+ products and companies including Adobe, Trello, Google, Medium, CodePen, Typeform, Weebly, Ghost, Semplice, Product Hunt, InVision, FiftyThree, and Square support this mission by officially integrating with the Unsplash API 🔥
These partnerships enable creative action and serve to recognize and amplify the contributions Unsplash members make.