Unsplash + Product Hunt
Make your landing pages beautiful
As an entrepreneur, I've been grateful to the Product Hunt team for making our life easier when it came to sharing Unsplash's new product launches with the world. But today, they decided to take it up a notch and launch Ship, a new suite of tools to help makers find and communicate with their audience, build their email list, and ship their product with customizable landing pages.
When you build a landing page using Ship by Product Hunt, you'll have free access to curated, HD photos from Unsplash as your background.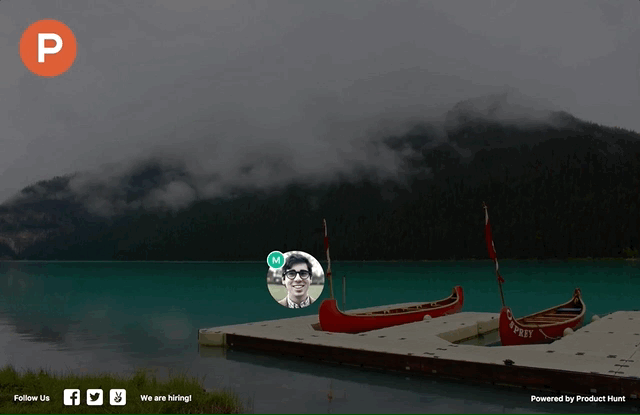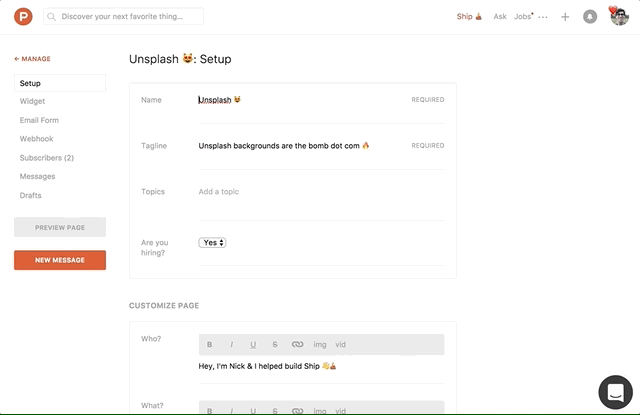 Creating a landing page with Ship is quick. And unlike traditional landing pages, discovery is already built-in since every new subscriber helps spread the word by sending a notification to their followers within the Product Hunt community.
We decided to create our own landing page using Product Hunt's Ship to gear up for our upcoming launch of Unsplash Wallpapers for Mac. Sign up for early access here.
Here are a few other popular landing pages customized with Unsplash photos:
---
Ship by Product Hunt is a helpful tool for any entrepreneur trying to share their work with the world. And now with Unsplash photos, you can make your product launches even more beautiful.
We want to make Unsplash a part of the visual vocabulary for your work and life. Whatever creative project you're using Unsplash for, we can't wait to see what you come up with.
So go make something awesome.