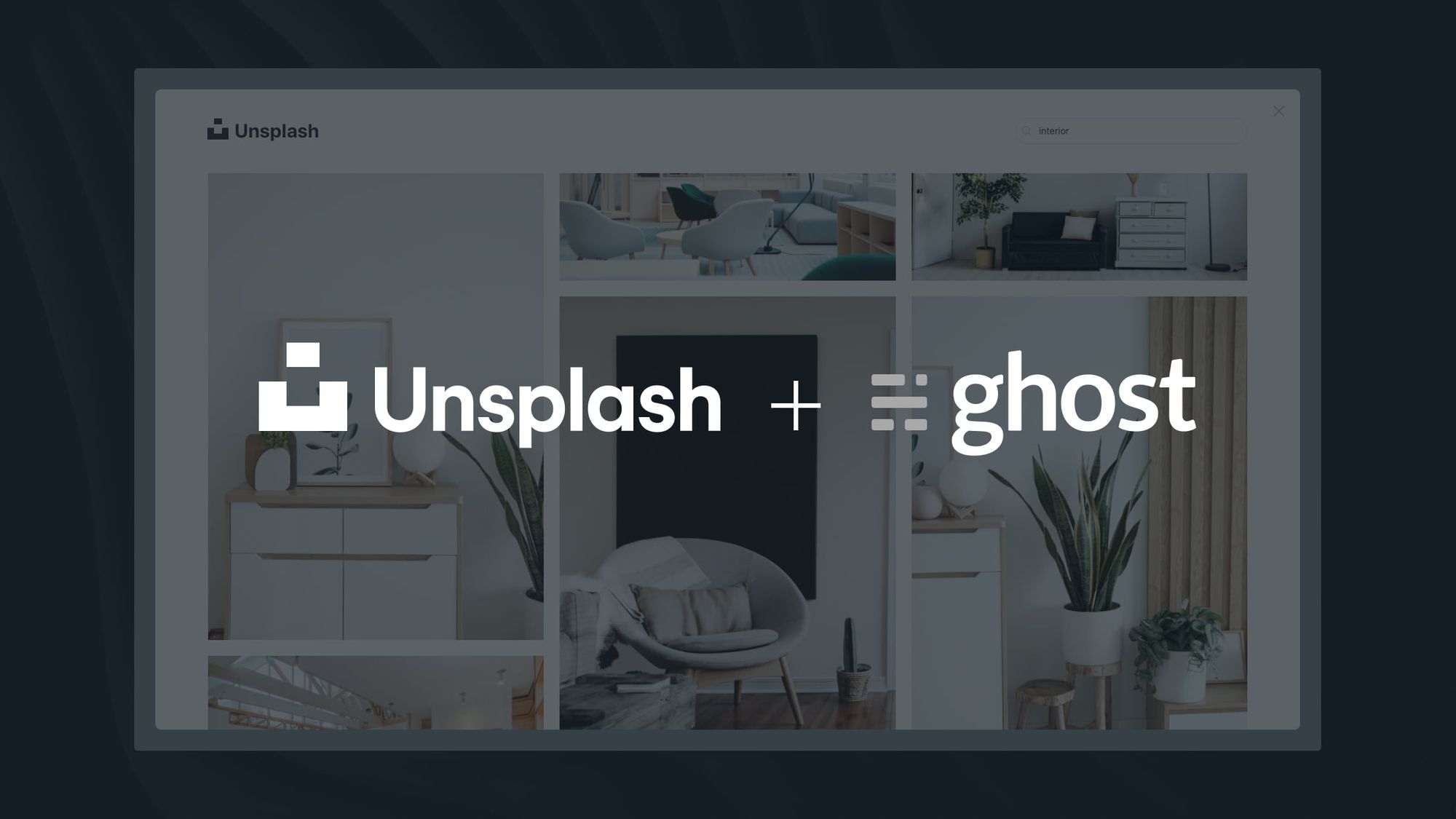 You might have heard of Ghost, the non-profit open source blogging platform that grew out of a runaway Kickstarter campaign. Four years later, Ghost has released version 1.0, a fully developed writing platform used by professional bloggers like Jeff Atwood and brands such as Square, Tinder, and OpenAI. Ghost boasts a traditional Markdown editor combined with a new block-based editor called Koenig that makes editing a breeze. And here at Unsplash, we love a good block-based editor (we're pretty stoked about open source projects too).
Everyone knows that writing gets more engagement when it's paired with imagery. If you've ever tried to find photos for your writing you also know just how hard it is source a good one. John O'Nolan, founder of Ghost, wanted to streamline this process for Ghost 1.0. He has also been an Unsplash member since we were just a wee Tumblr blog. Integrating the Unsplash library into Ghost was a natural solution to this problem.
Using our API, Ghost was able to give its creators access to our library of 280,000+ high quality photos for use in their blogs.
John had this to say about the Unsplash API:
"Working with the Unsplash API to integrate quick photo search and insertion within the Ghost editor was an absolute joy. Our favourite discovery was the color property, which allows us to set beautiful BG colors on the grid while photos are loading. That level of detail in an API is always the icing on the cake! We're super excited to see how people use Unsplash within Ghost, and in all honesty we're just pretty excited to use it ourselves — too."
If you haven't tried Ghost yet, you can get started here.