Unsplash + Campaign Monitor
Bringing 2 million+ high quality images to Campaign Monitor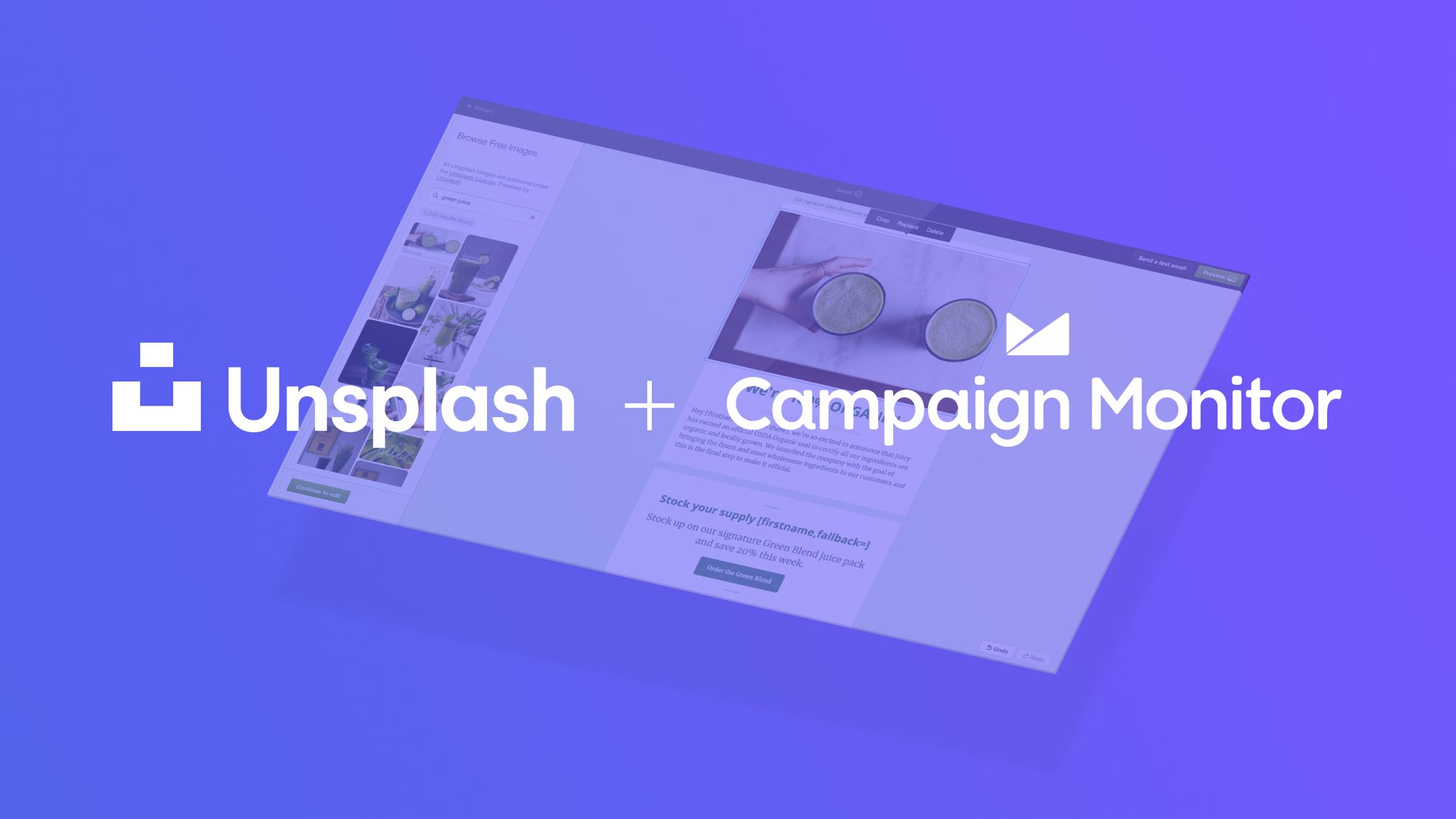 Whether you're writing a newsletter for your fan club, or scaling up your business — you've likely used some sort of email platform to get the news of whatever you're doing out in the world. And with the average inbox receiving an upwards of 120+ emails you may read today, it can feel like they all sort of blend together.
That's why we're doing something about it. We're bringing the power of Unsplash's community, and inspiring images, right to your inboxes.  We're excited to announce our partnership with Campaign Monitor to make it even easier to find inspiring images for your email campaigns.

Launching your newsletter empire?  Starting your own small business? Kicking off a new side project? Unsplash's library is filled with a wide variety of images to fit your needs for whatever it is that you're building — now available directly on Campaign Monitor's platform.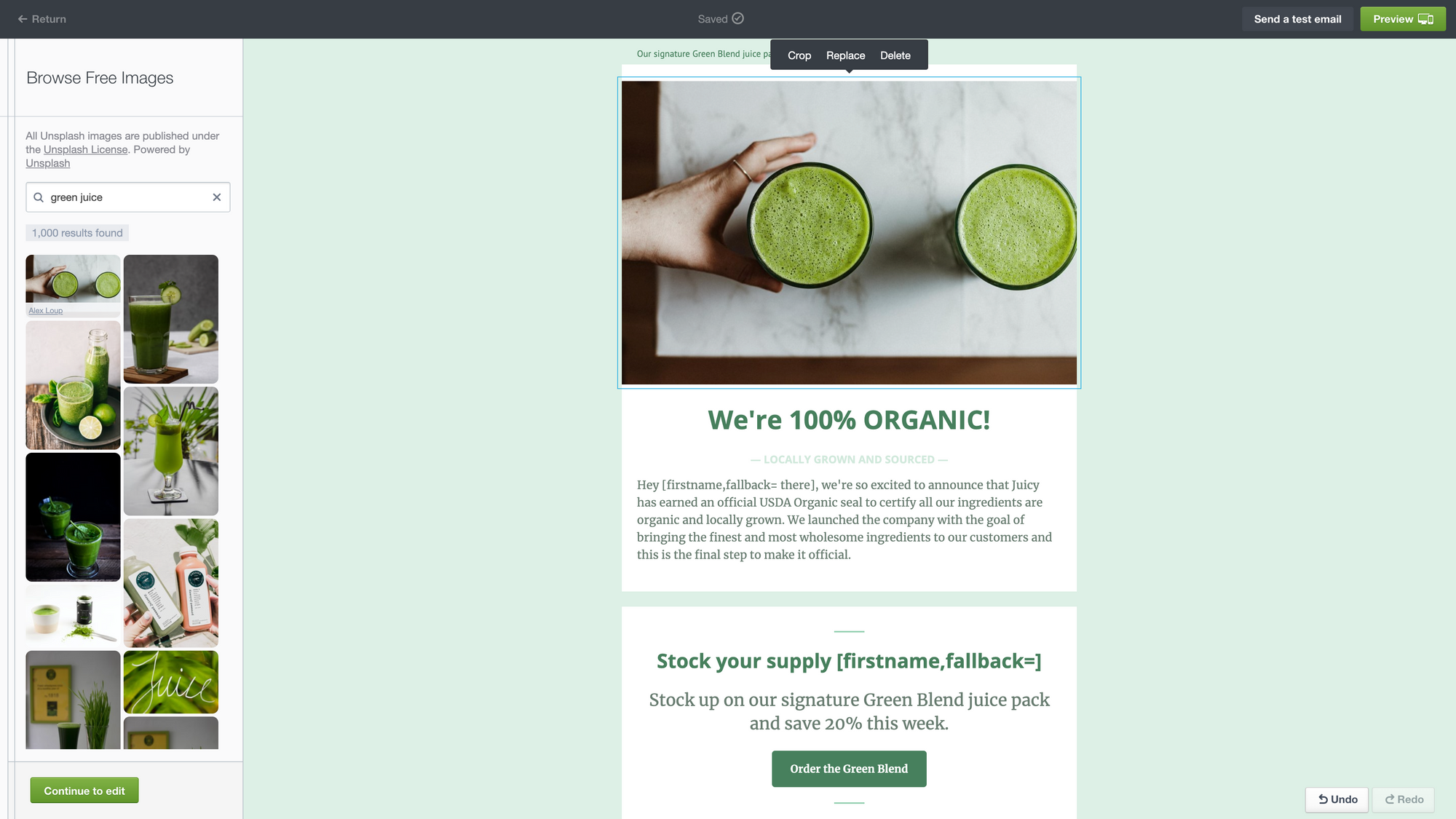 The integration provides a huge library of high-quality images brought by Unsplash's community of over 200,000 photographers so customers can easily search, drag and drop to customize their email campaigns directly within the Campaign Monitor platform.

Campaign Monitor has been arming marketers, creatives and other individuals who want to better connect with their audience since 2004.  With guided insights and tools that make sending personalized, branded content easy — there's no limit to what you can build.

So go ahead, start your small business, launch your campaign, start your newsletter — and have the power of the Unsplash community with you, every step of the way.
---
More on Unsplash Partnerships. This is part of our continued mission to enable creativity by making quality visuals openly accessible.
10000+ partners including Squarespace, Medium, Dropbox, Trello, Adobe, Google, Sketch, Square, Wix, InVision, Typeform, PicsArt, WeTransfer, BuzzFeed, support this mission by officially integrating with the Unsplash API.🔥