Unsplash Awards 2022
Celebrating the talent of the Unsplash community.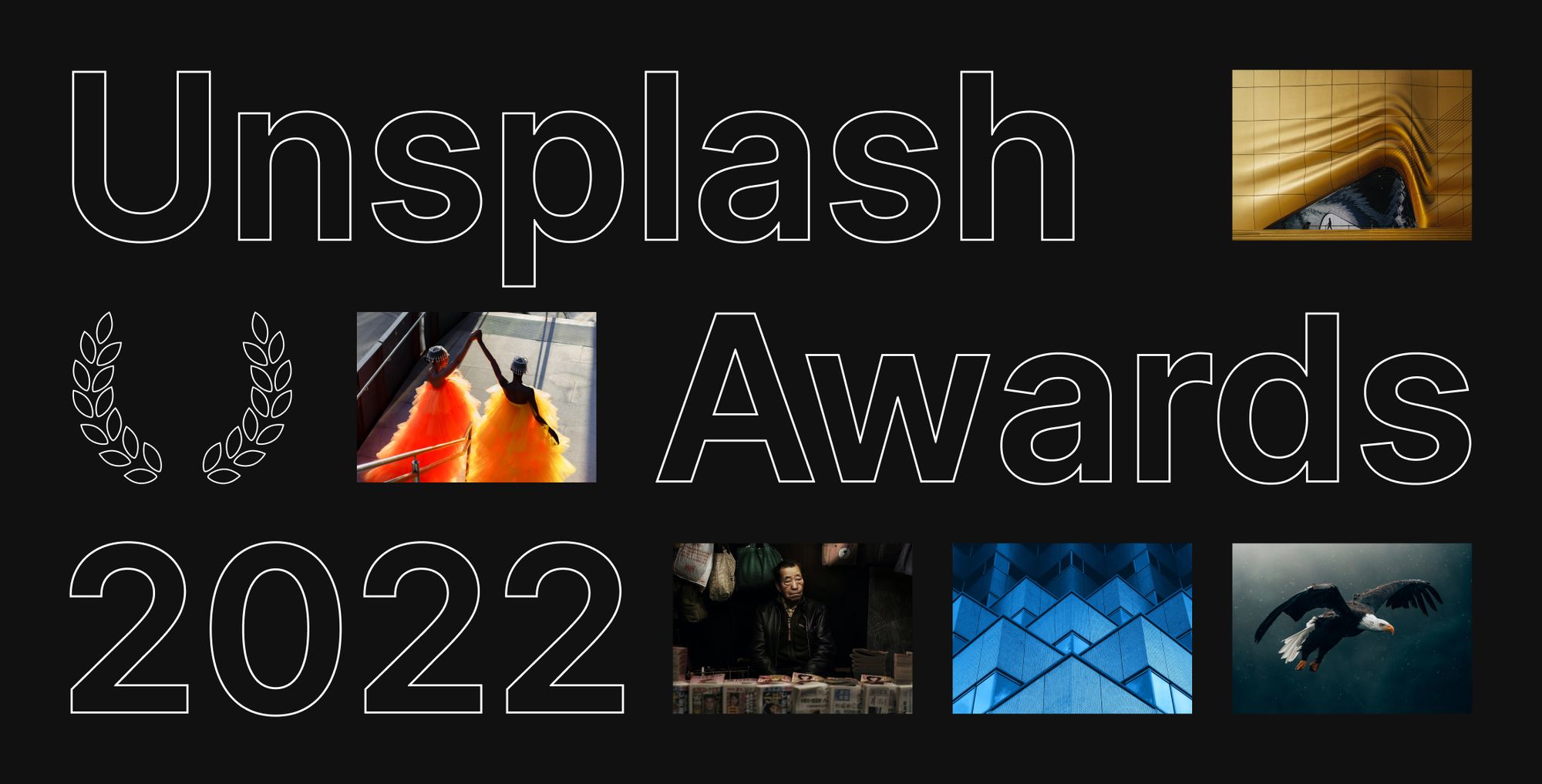 It's that time of year again! Welcome to the 6th annual Unsplash Awards.
The Unsplash Awards are a month-long celebration recognizing the powerful impact that Unsplash contributors have made through their generosity and artistry. We've said it before (and we'll say it again): Unsplash wouldn't exist without the thousands of artists who freely gift their work and push creativity forward every day.
2022 has been such an exciting year and this year's Awards celebrate that by accepting both Unsplash's open library and Unsplash+ content as submissions.
This year we have an outstanding lineup of judges, from Nike to Nat Geo, so your photos will be seen by some really cool people. And! Bluescape is sponsoring the prize of this year's Unsplash Awards. The winner in each category will receive an annual subscription to Bluescape and a cash prize of $500 USD.
---
This year's Awards
From now until November 30 at midnight PST, the Unsplash Awards are officially open for business. You can now submit your photos to 11 categories, all designed to bring out the best of Unsplash. And once the submissions come to a close, we've enlisted the help of some amazing judges to help select the featured images.
November 1st — November 30th: Submissions open. To have your image featured in a category, go to unsplash.com/awards
December 1 — December 14th: Submissions close and judges go through the selections for each category.
December 15th: Announcement of featured finalists. Finalists will be featured on the Unsplash Awards site, the Unsplash blog, and will be celebrated on our social media channels. All finalists will also receive an official badge on their Unsplash profile and receive the prize provided by Bluescape (standard Contest T&Cs apply).
---
Ready to submit?
To submit to Awards, you simply head over to: unsplash.com/awards
Select the category you'd like to participate in, tap the Submit button
From there, you can either Submit a new image or Choose an image from your library. You can submit your Unsplash+ content to the award categories as well.
If you're choosing a photo from your library, only visuals submitted from November 1st, 2021 will be eligible for this year's Awards.
Note: Any image from Nov 1st 2021 – Nov 30th 2022 that's been curated into the 11 Awards Topics is automatically submitted to this year's Awards. We will show the number of submitted images you have for each category under the 'Submit' button and in the pop-up modal. Got questions about the new submission process? Head over to our FAQs for all the answers.
---
Unsplash Awards Categories
The 3D Renders category launched at last year's Awards. Since then, the Unsplash community has continued to push the boundaries of creativity through 3D Renders. From abstract worlds to photo-realistic interiors, this category celebrates exciting 3-dimensional images designed in the software of your choice and rendered into JPEG images.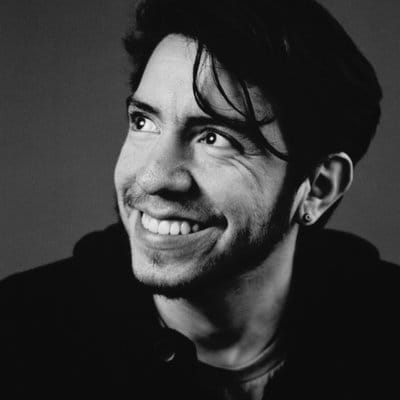 Official Judge: Pablo Vazquez
Head of Design & Communications, Blender
Pablo is a 3D artist from southern Patagonia currently working at the Blender HQ in Amsterdam, where he created the animated series Caminandes and worked as a lighting artist in multiple Blender open movie projects. Currently, he is working on the Blender user interface, design, and communication of the Blender project via weekly live streams on YouTube.
---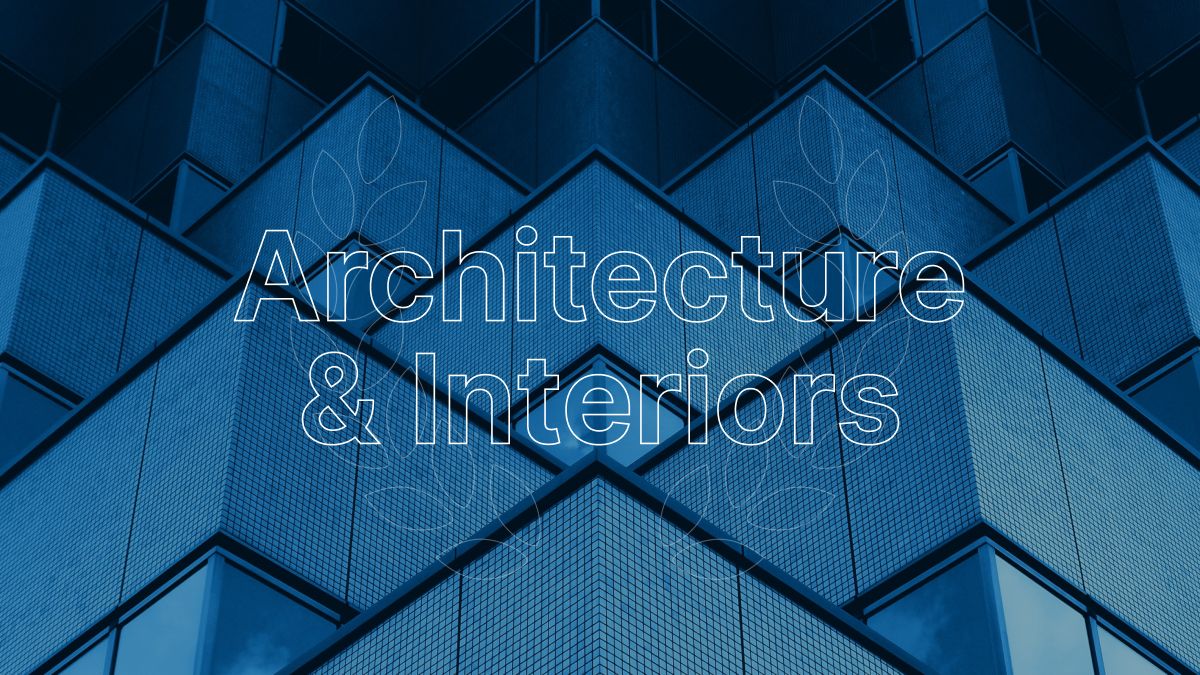 What do our spaces say about us? From brutalist buildings to eccentric home decor — our environments evoke specific moods which often dictate how we interact with our surroundings. This category explores exteriors and interiors from around the world that will give you a new appreciation for the art of architecture and design.
Official Judge: David Basulto
Founder & Director, Arch Daily
David Basulto is the Founder and Director of ArchDaily, and its global network of sites in English, Spanish, Portuguese, and Chinese. ArchDaily's mission is "to improve the quality of life of the next 3 billion people who live in cities by 2050, by providing inspiration, knowledge, and tools to the architects who face this challenge." David has served as jury for several awards, prizes and design competitions in Latin America, North America, Europe, and Asia. David has been chosen as one of Chile's 100 Young Leaders, and received the National Award of Innovation for ArchDaily, by the Government of Chile.
---
This category celebrates action in the everyday — from the tough gym workouts to tense basketball games, to the extreme heights of heli-skiing. Get up close and personal with the raw emotions of the athlete, the frenzy of the court crowd, and the danger of challenging outdoor pursuits.
Official Judge: Viviane Labelle
Concept Creator, Nike
Viviane Labelle is a French-Canadian designer & maker based in Portland, Oregon. She is currently working as a concept creator in the Innovation Kitchen at Nike where she creates original footwear concepts and dreams up the future of sports. In 2016 she obtained an ISPO award for a ski glove she created during her previous role as a soft goods designer. She graduated in 2013 with a Bachelor's degree in Apparel Design from Université of Québec in Montréal.
---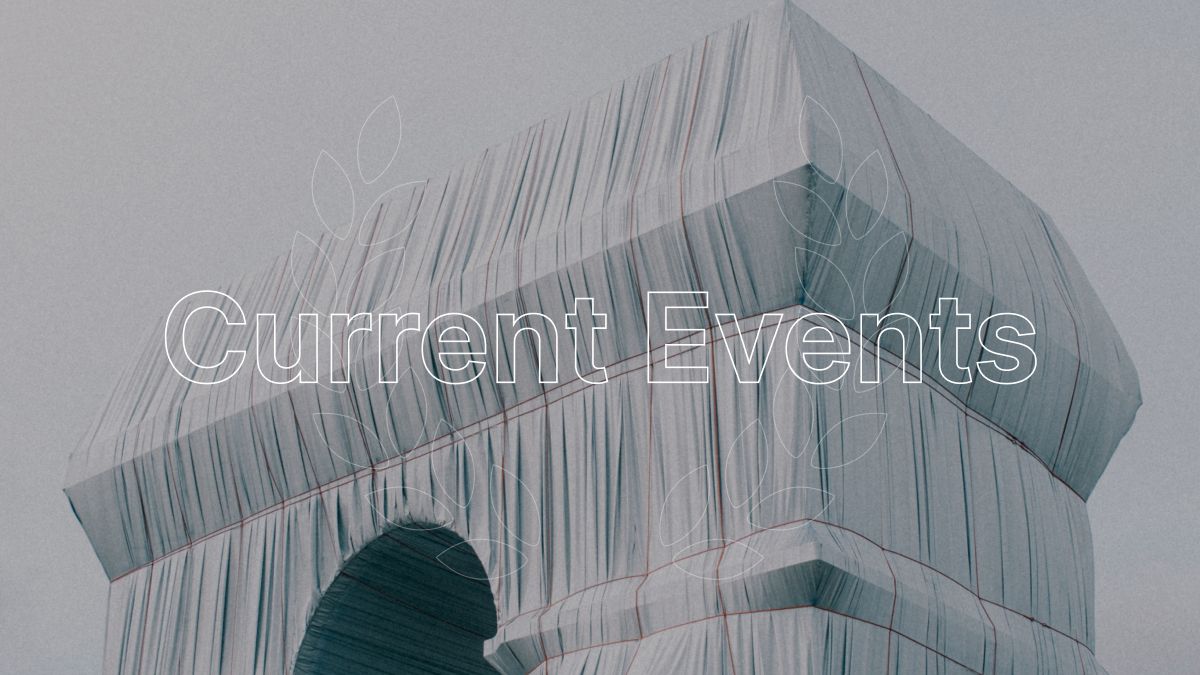 Photography is a powerful tool when it comes to understanding the world around us— capturing moments in history from around the world that can help educate and inform. From the war in Ukraine to the protests in Iran – this category covers the latest important events and movements around the world. When submitting, please add a quick photo description so our Judges can understand the full context of the photograph.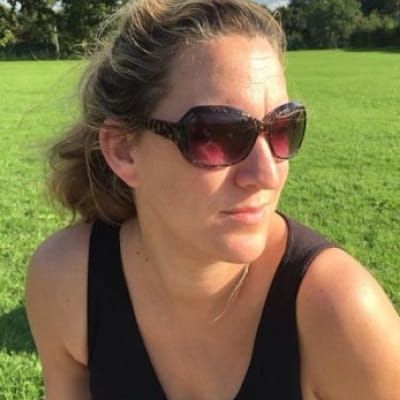 Official Judge: Freddie Sloan
Creative Director, HELLO! Magazine
Freddie has worked in media/publishing for over 30 years within the celebrity and entertainment industry and is currently Creative Director at HELLO! Magazine. She is passionate about photography as it plays such a key role in capturing important moments, emotions and expressions. Respecting how one image has the power to create a visual story that can convey so much.
---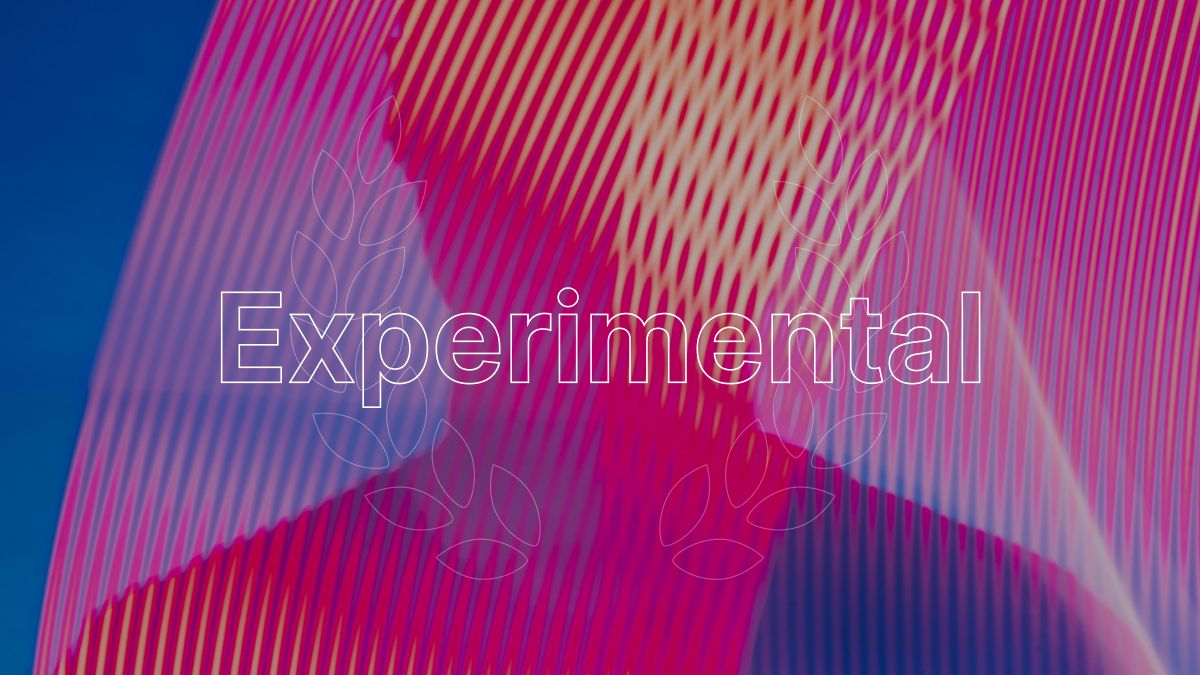 Through photography, we can challenge perspectives and showcase our surroundings in new, intriguing ways. This category pushes our creativity to the next level and challenges us to incorporate unlikely textures, experiment with new formats, and reevaluate how we look at the world around us.
Official Judge: Dr. Manel Torres
Founder & Managing Director, Fabrican Limited
Managing Director and founder of Fabrican Limited, a research and development company pioneering spray-on fabric technology. Dr. Torres' PhD study investigated the possibilities of fusing the disciplines of science and design, inventing in the process a sprayable fabric for fashion as seen on Bella Hadid for the Coperni Spring Summer 2023 show in Paris.
---
From fashion fads to timeless style. From classic red lipstick to blue eyeshadow from the 80s. This category explores how we use fashion and beauty as a form of self-expression. Celebrate your personal style through eye-catching outfits and creative makeup looks.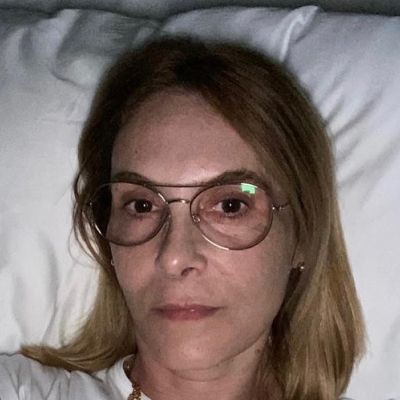 Official Judge: Daniela Paudice
International Creative Fashion Director, Vogue Singapore
Currently working as Fashion Director for Vogue Singapore, Daniela has been the Creative Fashion and Visual Director of several International Fashion Magazines such as Vogue China, Vogue Russia, Vogue Turkey, Vogue Brazil, German Glamour and Italian Flair, based firstly in London then NYC. At the same time, she also freelanced contributing to International titles like InStyle, Vogue Japan, British and Japanese Harper's Bazaar, US Elle and US Vanity Fair, amongst others.
---
In a world where technology continues to advance, and the tools and gadgets we rely on to take photographs to become more and more sophisticated, it's important to remember where it all started: the film camera. So from vintage Polaroids to mesmerizing 35mm shots, this category pays tribute to the world of analog.
Official Judge: Karen Freer
Marketing Manager, Analogue Wonderland
Karen Freer (she/her) is the Marketing Manager at Analogue Wonderland and has recently been running LGBTQ+ Photowalks around the UK. During the COVID pandemic, she founded LGBTQ+ Faces of Bristol — a portrait photography series that aimed to empower and create a more positive representation of the queer community in Bristol.
---
All over the world people join together for meals to indulge in each other's company and culture. From elaborate dinner parties, festive cocktails, decadent pastries and more, this category celebrates the world of culinary photography.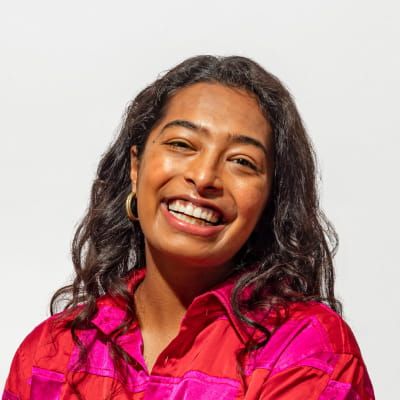 Official Judge: Sana Javeri Kadri
Founder & CEO, Diaspora Co
Sana Javeri Kadri (she/her) is the founder of Diaspora Co., a direct trade spice company working towards a radically equitable, sustainable, and more delicious spice supply chain.
Sana was born and raised in Mumbai, India in a big, mixed-up Muslim-Jain-Hindu family assembled from every corner of the country where food was the common denominator and what brought them all together. She has dipped her toes in every facet of the food industry from line cook to farmworker, to food photographer, to marketing consultant, to CSA manager, to spice CEO.
She founded Diaspora Co. in 2017 and it has quickly grown to become a nationally acclaimed, beloved spice brand that champions more than 150 regenerative family farms and 1200+ farmworkers.
---
The world around us requires our attention and care more than ever, which has renewed an appreciation for our planet and the miracles it holds. As we continue to battle the climate crisis, this category celebrates our planet and beyond — exploring seascapes, wildlife, shifting landscapes, starry skies, and more.
Official Judge: Josh Raab
Director of Instagram, National Geographic
Josh is the former Head of Instagram and TikTok at National Geographic. Before that, he was a Senior Multimedia Editor at TIME and a professor at the International Center of Photography. Josh started as a photographer and the Executive Editor of Jay Peg's Photo Pub — an online and print publication for emerging photographers.
---
Photography has the power to represent the realities of the world around us, and lift up those who often go underrepresented. We, therefore, welcome submissions that look to challenge the norms of stock photography and media representation as a whole, while giving a voice to individuals and groups within our communities.
Official Judge: Jed Tallo
Art Director, Jed Tallo Studio
Creative and design director Jed Tallo started his career in his hometown of Auckland, New Zealand. Prior to settling in Toronto, Canada, Jed worked extensively in London, U.K., for companies such as Condé Nast International and Hearst Magazines UK. He was most recently the Art Director of ELLE Canada. Jed has received numerous industry awards for his work and created successful campaigns for global fashion and beauty brands such as L'Oreal Paris, Chanel, H&M, Tiffany & Co., and Mackage.
---
Whether you live in a crowded city or a deserted town, our streets have the ability to tell the story of who we are, where we've been, and where we're going. By capturing gritty street scenes and dirt road adventures, candid street photography has the power to translate a singular moment into a larger narrative that tells the story of people and places.
Official Judge: Emma Davidson
Fashion Features Director, Dazed Digital
Emma Davidson is currently the Fashion Features Director at Dazed Digital. She's constantly seeking new trends and seeking alternative angles from which to approach them.
---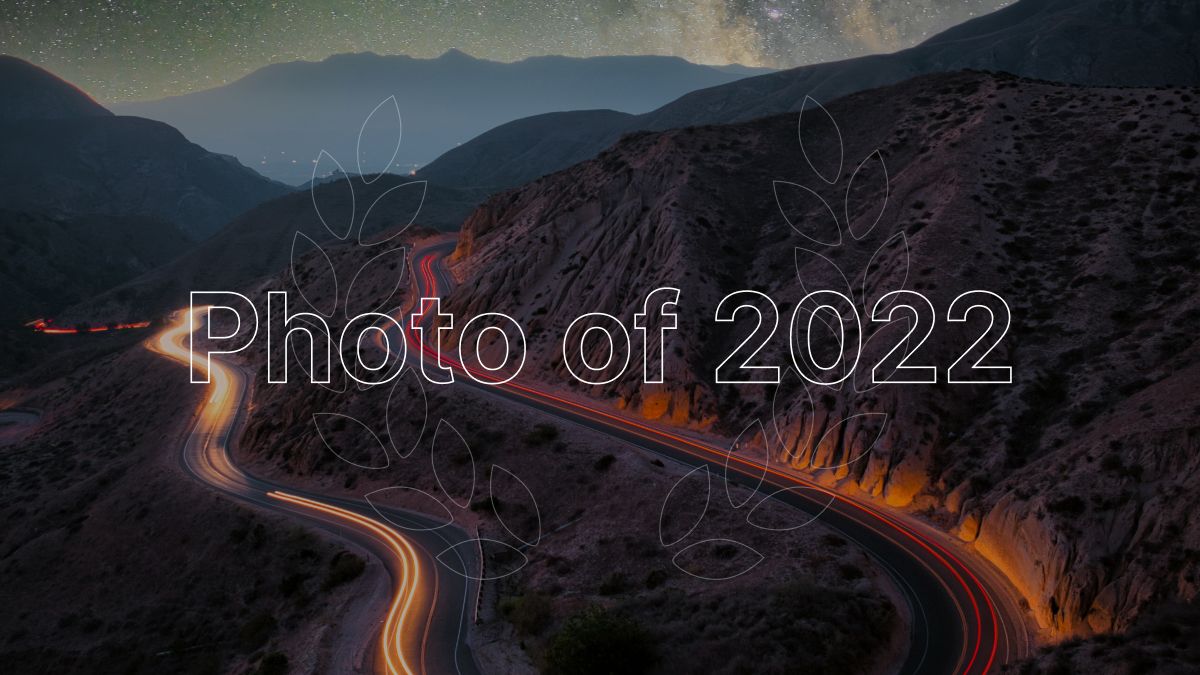 We've teamed up with 10 community panelists to create a collection that represents 10 of the most impactful images on Unsplash from 2022. And now, we'd love to hear from you. Vote for the image that resonates most with you, and the one with the most votes will be selected for the Photo of the Year Award.
Vote for Photo of 2022 →
---
Head to unsplash.com/awards to submit images to the sixth edition of the Unsplash Awards.
---
Thank you to our Judges
---
Thank you to Bluescape for sponsoring this year's prize.
The winner in each category will receive an annual subscription to Bluescape and a cash prize of $500 USD.
Bluescape is a visual collaboration platform featuring Popsync — an image search experience that allows you to search multiple image libraries at once, including Unsplash.