Unsplash Awards 2018—Selections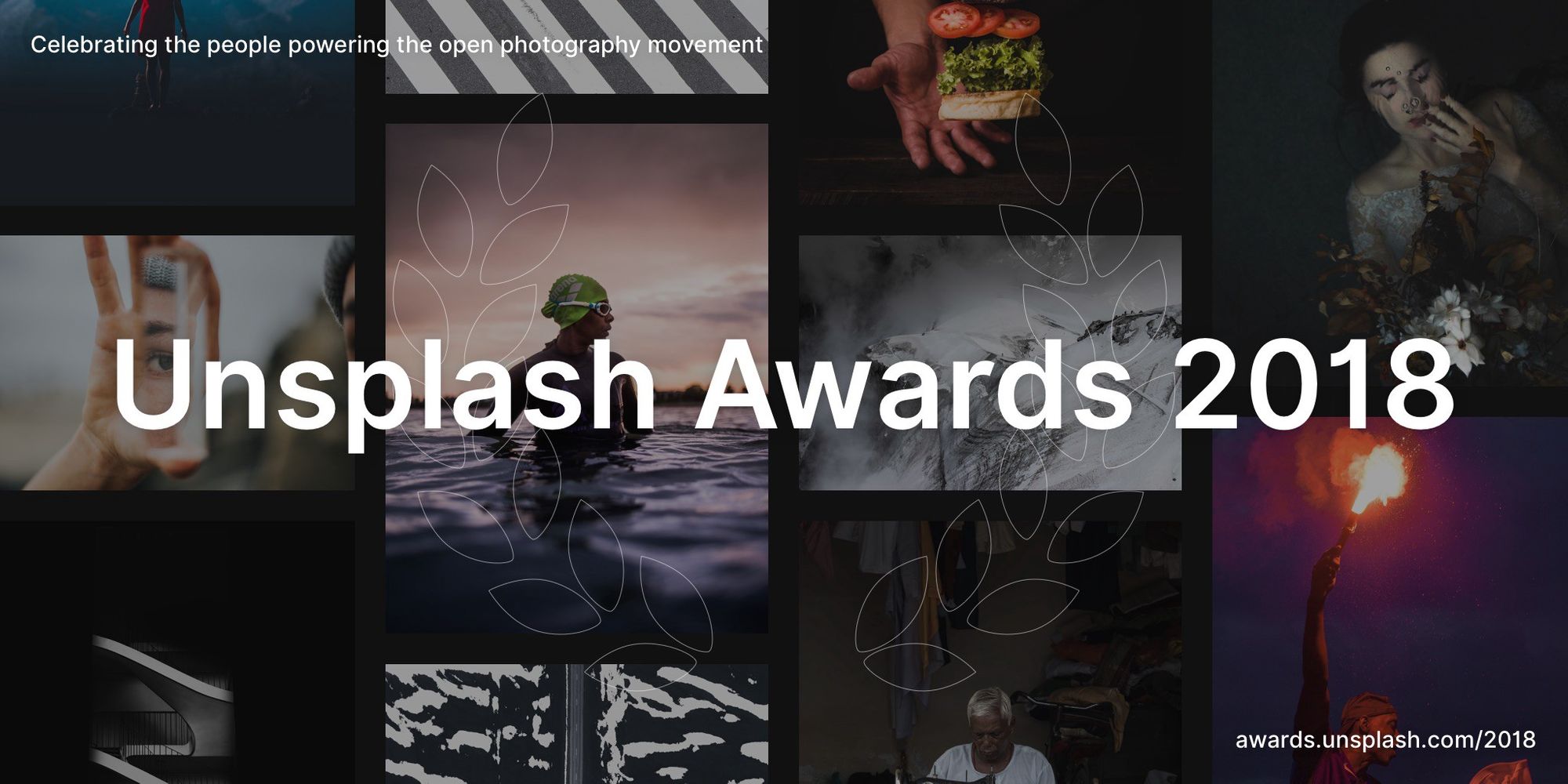 Last month, we kicked off the 2nd annual Unsplash Awards to recognize the powerful impact that Unsplash contributors have made.
We created 12 unique categories and went live. In less than a month, we had an overwhelming number of photos submitted from all over the world and were blown away by the quality and creativity of each submission.
To help narrow down the final selections, we invited 11 judges and opened up the Community Award to the entire Unsplash community. Today, we celebrate the photos and contributors representing the 2018 Unsplash Awards.
Congratulations to all the finalists and shortlisted photographers and to everyone who took the time to submit a photo this year. It's such an honor to be able to see each and every photo that was submitted to the Awards as well as the time, thought, and creativity that went into each shot.
And a special thank you to our Judges and Partners for helping us make selections and for spreading the love. And to our incredible community. You are our biggest inspiration.
---
Diversity
"This photo encourages diversity and places a person of a diverse background in a more powerful position. The angle at which it is shot at, and the composition elevate the subject in a way that none of the other images are able to do."
— Estaban Arturo
View the Editorial Team Shortlist
Aleksander Soroka
Alieza Rizvie
Antonio Molinari
Claudia Ramírez
Kilarov Zaneit
Lindie Wilton
Maksym Ivashchenko
Nathan Dumlao
Prince Akachi
Sylvie Tittel
---
Earth
Selected: Mat Reding
Official Judge: Jakob Owens, CEO /Director — BuffNerds Media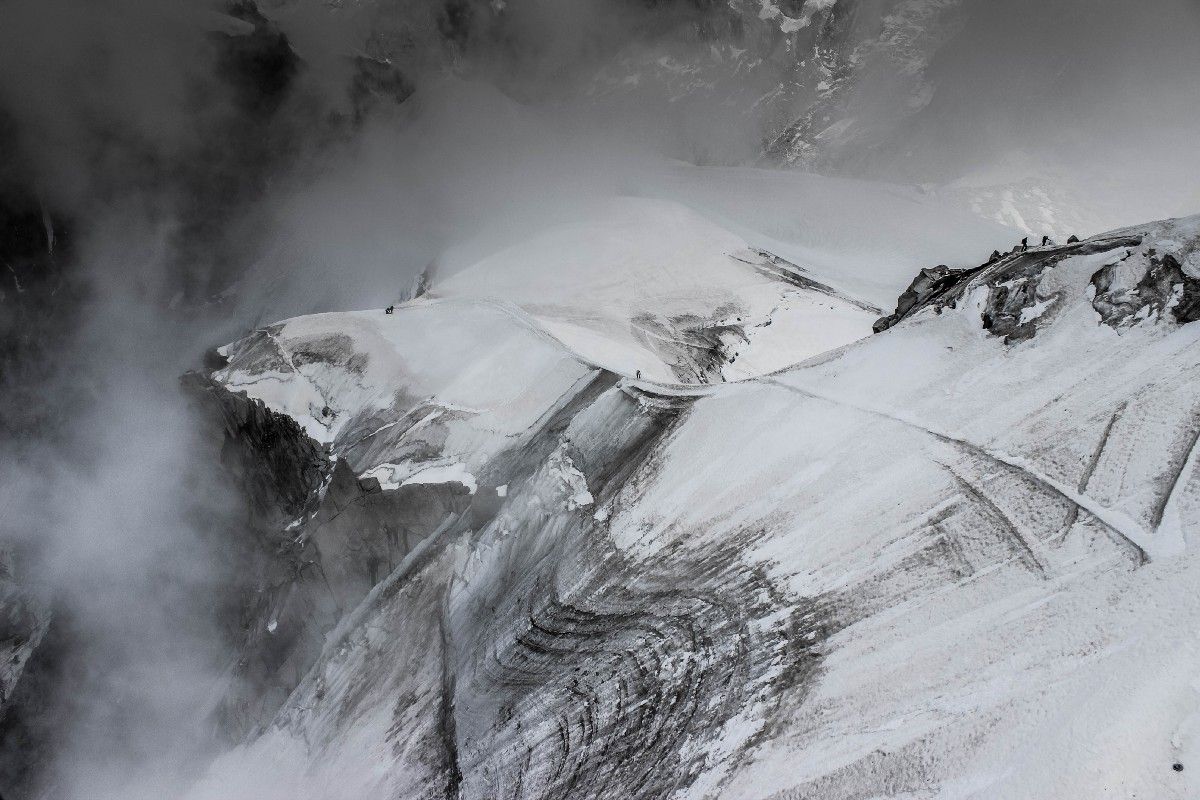 "When I think of earth I think of the vast landscapes and incredibly diverse & unique terrains. This shot captures a tremendous & treacherous landscape. Its sheer size and danger is truly put into perspective with the people off in the distance tackling it head on as they climb the trails. This image just really caught my eye. I felt the cold, I felt the magnitude, I felt the danger… Beautiful capture!"
— Jakob Owens
View the Editorial Team Shortlist
Aaron Roth
Anton Sharov
Ben Klea
Evgeni Tcherkasski
Jez Timms
Joshua Earle
Joshua Fuller
Philipp Pilz
Ralph Blvmberg
Rob Potter
---
Entrepreneur
Selected: Carlos Torres
Official Judge: Amy Feitelberg, Photography Art Director — Square
"This image feels like it reflects the entrepreneurial spirit at its core. I don't need to know his name or where he's from to see that he's a craftsman who takes pride in what he makes and works hard for the money he earns. With simple but beautiful tools he shows us what hard work is all about."
— Amy Feitelberg
View the Editorial Team Shortlist
Alexandru Acea
Julian Christian Anderson
Kevin Bhagat
Prince Akachi
Priscilla Du Preez
Rashid Sadykov
Simon Rae
Thit Htoo Zaw
Trent Szmolnik
Zhu Hongzhi
---
Experimental
Selected: Jeremy Bishop
Official Judge: Rogie King, Lead Product Designer — Dribbble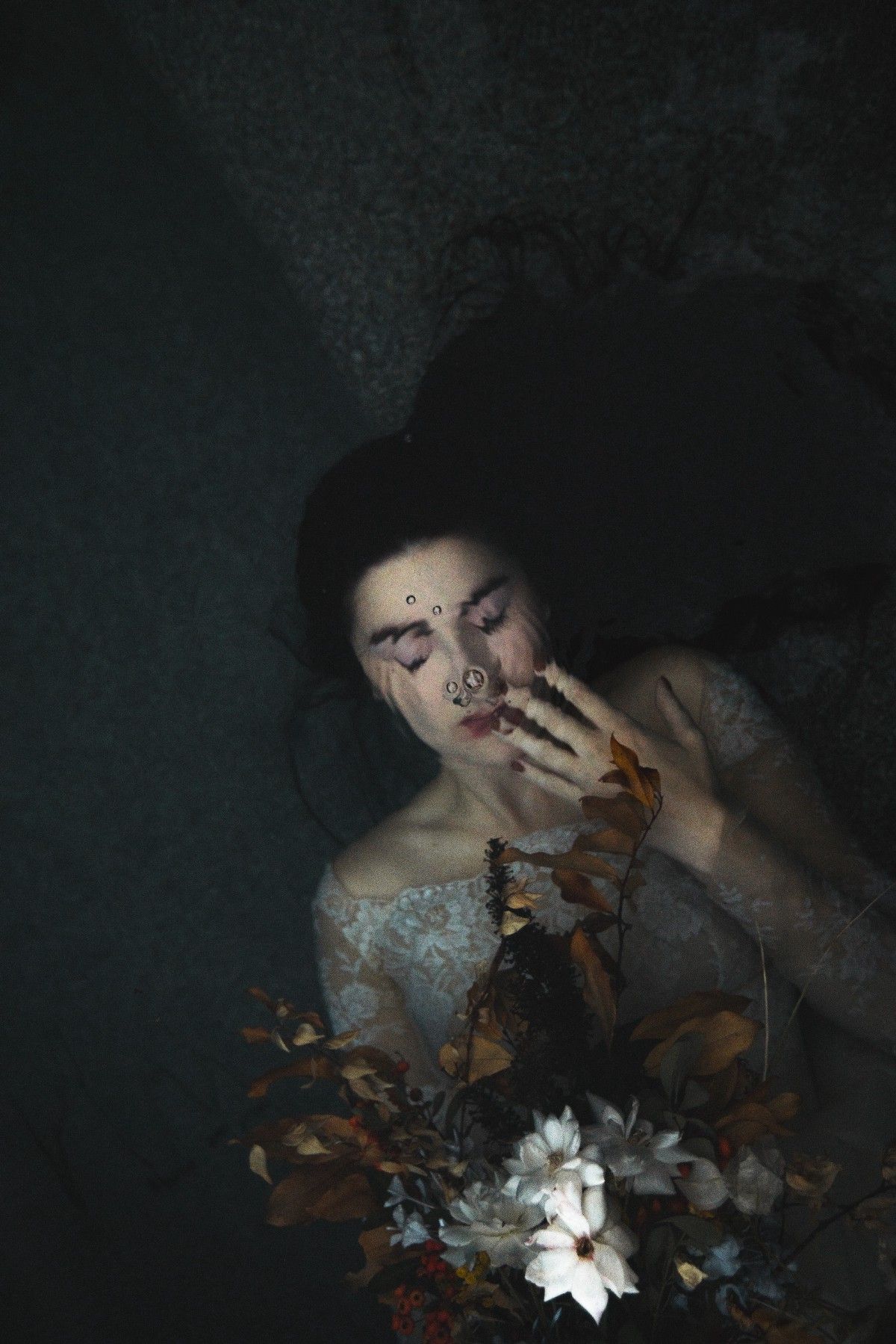 "A great photo for me, triggers connections with a myriad of possible stories one could perceive. The more we can see ourselves and our stories in a photo, the more we can receive from it. Additionally, allowing the ripples to warp the appearance of the face, creates a more ambiguous face that instead of being this woman, could be a lot of women. The dying leaves, the mixture and juxtaposition of life and death, and even the signal of bubbles/life underneath a limited color underwater scene (could be death) helps tell the story of pain and joy that are wrapped up into this thing called life. This photo connects with me in many ways and there are many lessons, stories and perceptions within it"
— Rogie King
View the Editorial Team Shortlist
Aiony Haust
Alfaz Sayed
Cole Keister
Creedi Zhong
Evie Shaffer
Fernando Paz
Jack Antal
Sandra Seitamaa
Simone Hutsch
Stefano Zocca
---
Food & Wellness
Selected: Taneli Lahtinen
Official Judge: Sai De Silva, Creative Director & Founder — Scout The City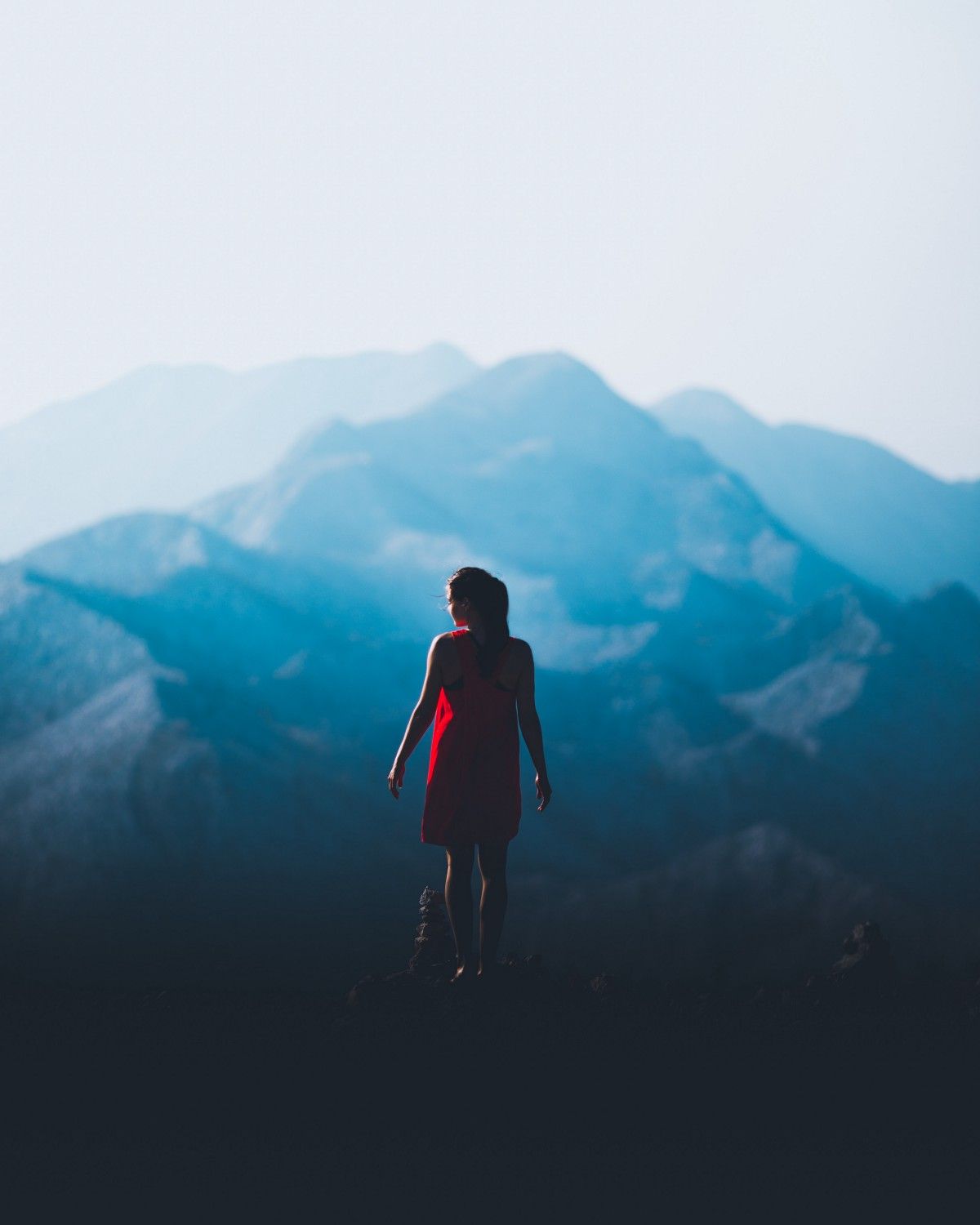 "What I look for in great photography is a connection. This image instantly transported me to their destination and made me feel the moment. There was a sense of freedom and calmness that not only spoke to me but demanded my attention."
— Sai De Silva
View the Editorial Team Shortlist
Alev Takil
Gerardo Rojas
Kevin Bhagat
Lawrson Pinson
Maddie Bazzocco
Monika Grabkowska
Nicole Honeywill
Noah Buscher
Victoria Shes
Will Truettner
---
Interiors & Architecture
Selected: Adrien Olichon
Official Judge: Tobias van Schneider, Co-founder — Semplice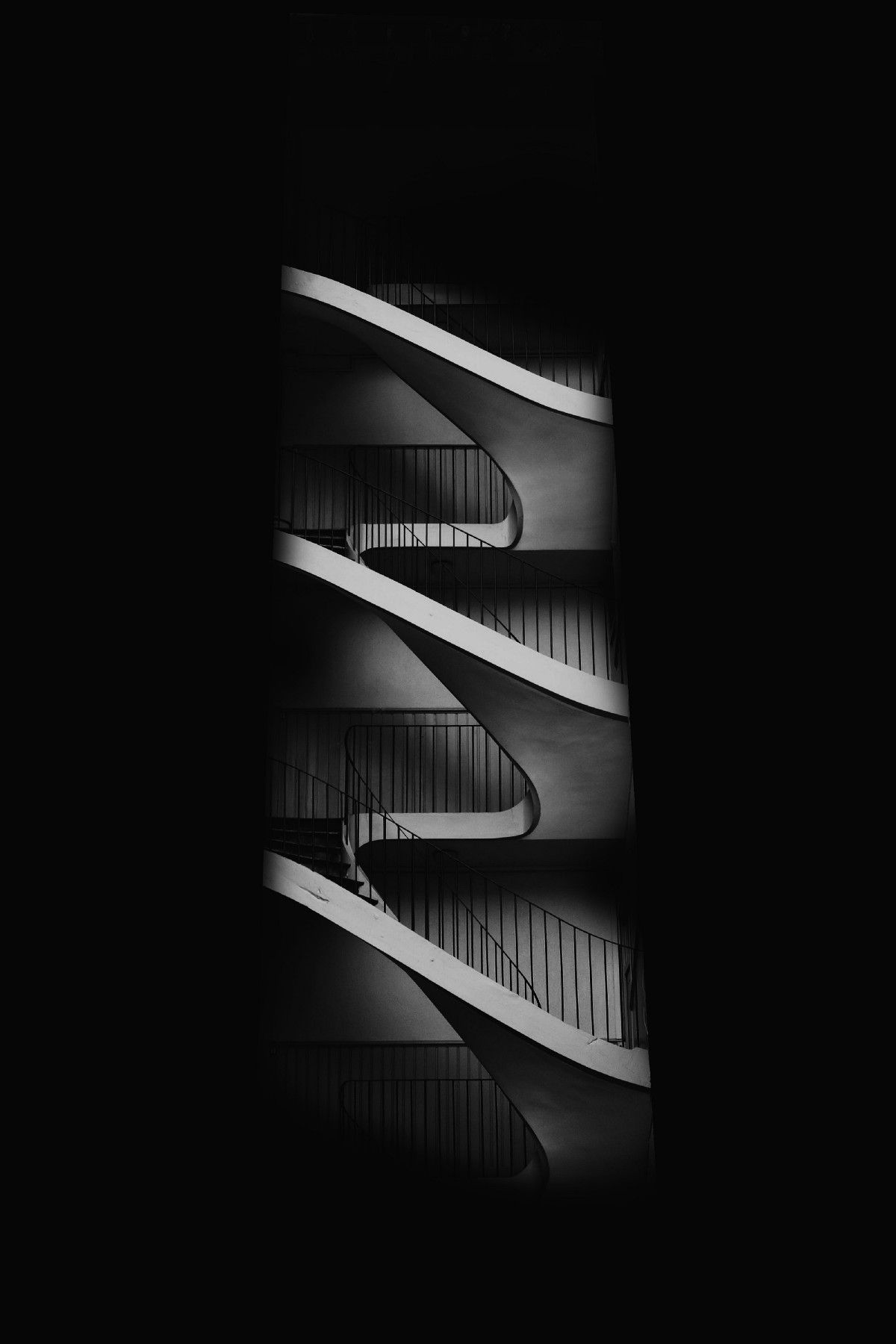 "Pure and effortless. Little to no distracting fingerprints of over-editing. The black and white puts a clear focus on the shapes and tension in the composition. There's some mystery, as though we're peeking through a keyhole. It's an unexpected approach for architecture photography. I'd hang on my wall."
— Tobias van Schneider
View the Editorial Team Shortlist
Adam Birkett
Federico Rizzarelli
Hannes Maurer
Joshua Rawson-Harris
Lachlan Gowen
Marian Kroell
Matt Reames
Ryoji Iwata
Simone Hutsch
Viktor Forgacs
---
People & Relationships
Selected: Vince Fleming
Official Judge: Andre Felipe Ribeiro, Design Manager — Squarespace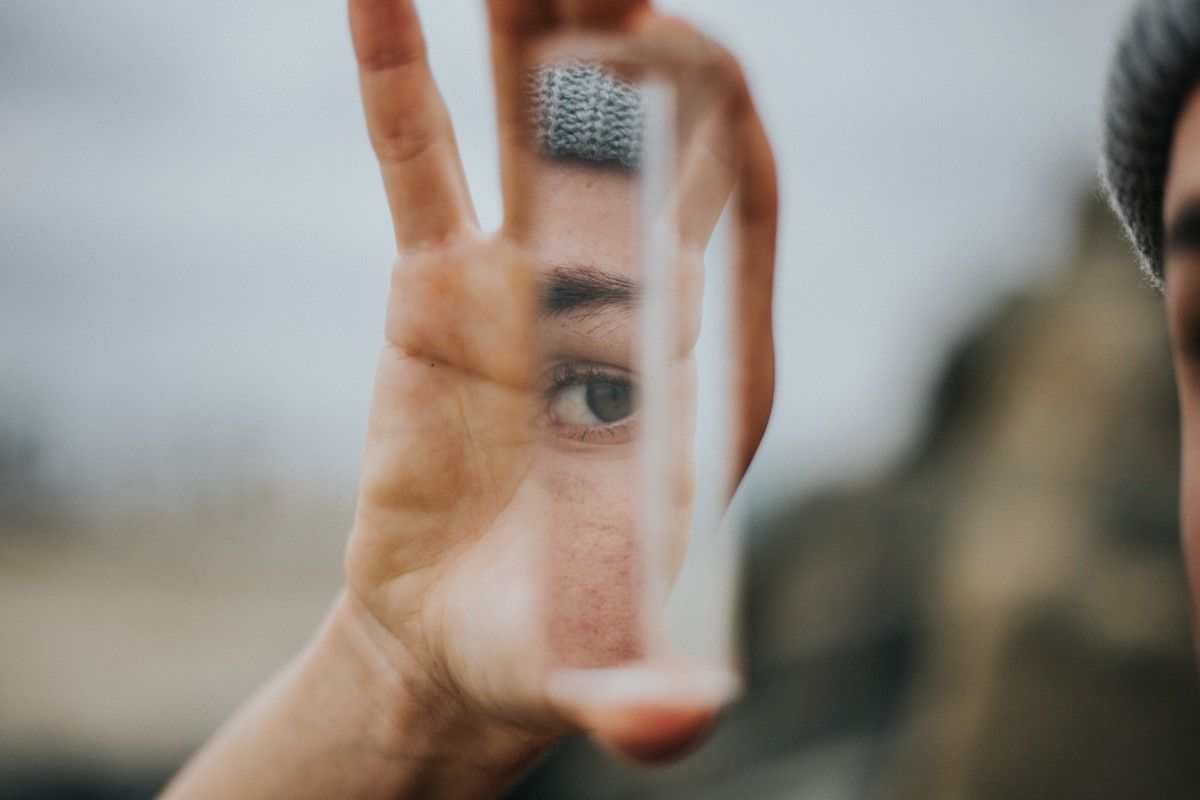 "Your first instinct when imagining a picture that would fall under the 'People and Relationships' category might be to envision a photo with multiple subjects, most likely interacting with one another. For that reason, I love the fact that instead of capturing a typical scene of people together, Vince broke convention and still managed to create a strong sense of connection with the viewer of the photo. He captured the gaze of the photo's subject through the reflection of a mirror, and it feels like the person in the picture is staring right back at you as a viewer. Through capturing only a fraction of the subject's face, Vince creates a sense of mystery around the subject, whose direct eye contact with the viewer is extremely powerful."
— Andre Felipe Ribeiro
View the Editorial Team Shortlist
Handy Wicaksono
Kevin Laminto
Lindie Wilton
Mohammad Metri
Nikita Belov
Norbert Kowalczyk
Pablo Merchán Montes
Ricardo Esquivel
Sasha Freemind
Toa Heftiba
---
Photojournalism
Selected: Johanna Buguet
Official Judge: Joel Tellier, Design Director — VICE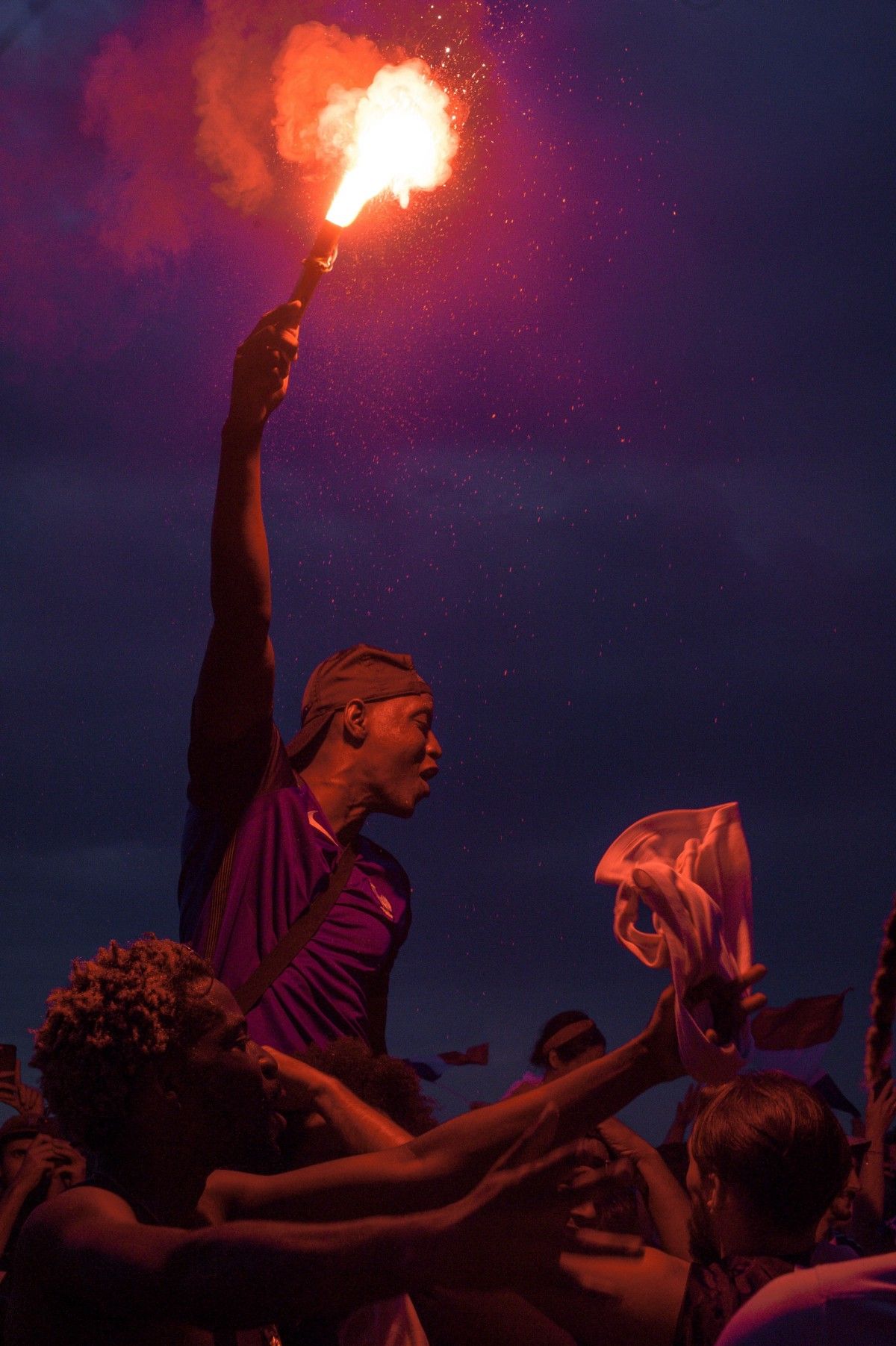 "This powerful photograph can be interpreted in many different ways by the viewer. It evokes emotions and makes you feel like you are a part of a historic moment.
— Joel Tellier
View the Editorial Team Shortlist
Amadej Tauses
Heather Mount
Heather Mount
Johan Mouchet
Johanna Buguet
Josh Edgoose
Pawel Janiak
Random Institute
Skyler Gerald
Zoltan Tasi
---
Product Photography
Selected: Pablo Merchán Montes
Official Judge: Kate Allchin, Content Marketing Manager — Pinterest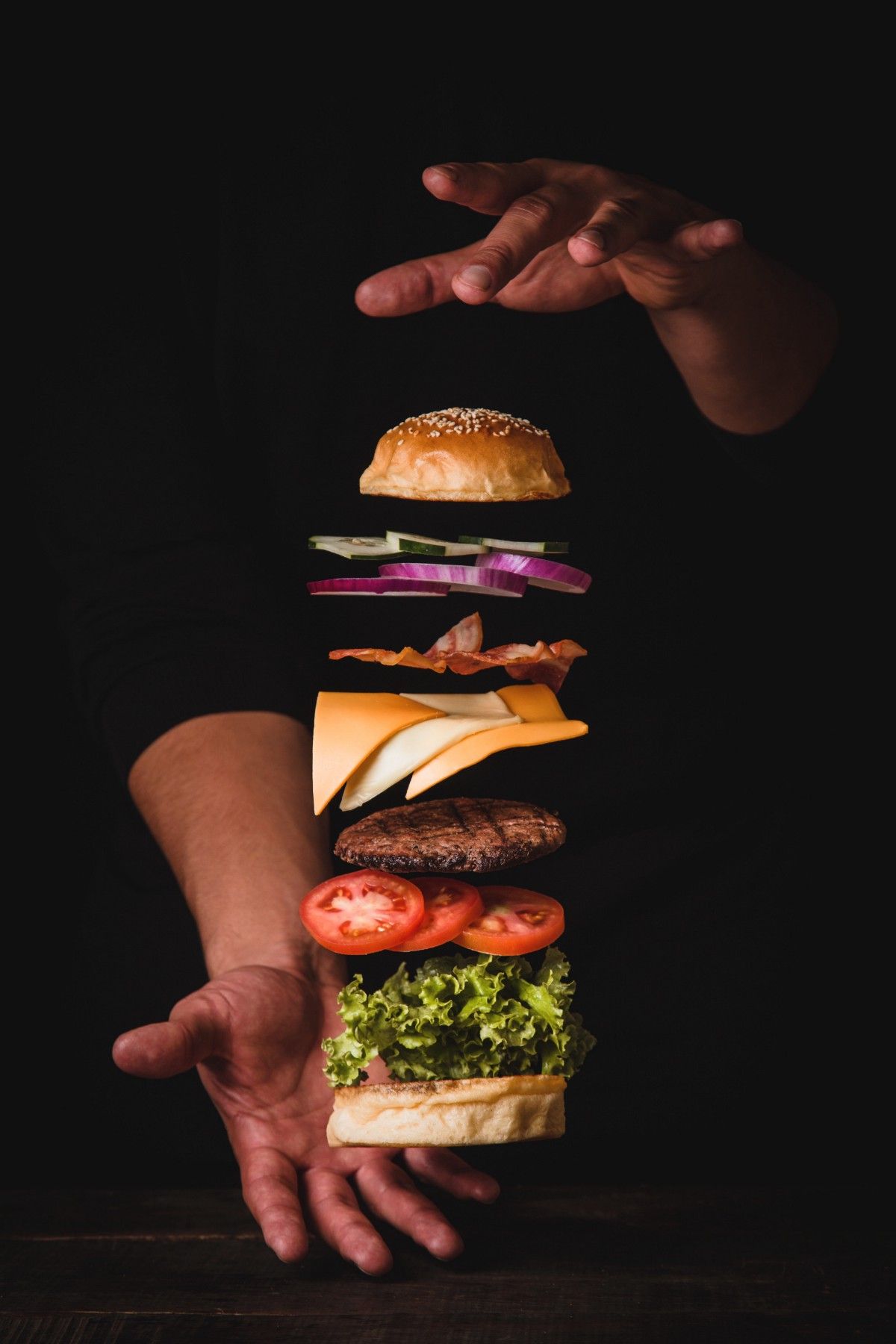 "A good product photograph should show off an item in its very best light and entice to you to take action — in this case eat. This image does exactly that. This card-trick of a photo reminded us just how magic the perfect burger can be. We love the color contrast, composition and playfulness too"
— Kate Allchin
View the Editorial Team Shortlist
Amy Shamblen
Gijs Coolen
Humphrey Muleba
Krisztian Tabori
Lucas Ortiz
Marisa Howenstine
Maurizio Vele
ORIENTO
REVOLT
Toa Heftiba
---
Shapes & Textures
Selected: Taneli Lahtinen
Official Judge: Emanuel Sá, Co-founder — Sketch
"For me, composition is the most important part of any image and this shot is living proof of that. The texture and unconventional perspective of this shot transform this natural landscape into something beautifully abstract."
— Emanuel Sá
View the Editorial Team Shortlist
Adrien Olichon
Daniel Olah
Erol Ahmed
Joshua Oluwagbemiga
Martin Sanchez
Masaaki Komori
Mickael Tournier
Micki Spollen
Nicolás Rueda
Toa Heftiba
---
Street Photography
Selected: Ryoji Iwata
Official Judge: Wesley Yendrys, Creative Technologist — SSENSE
"There's something remarkably intriguing and voyeuristic about this shot. The meticulously framed, homogeneously stark concrete backdrop paired against the warmth of a family on the move, shielding their youngest from the beaming rays of sun leaves the viewer with so many unanswered questions. Where are they headed? Why are they the only ones on the street? Do they know they're being watched? Where was the photographer hiding out? How long did he wait to capture this moment? In short: Beautifully composed and captured."
— Wesley Yendrys
View the Editorial Team Shortlist
Andre Benz
Andrea Leopardi
Arlindo Camacho
Brunel Johnson
Deva Darshan
Manuel Pena
Mateusz Majewski
The Vantage Point
Zac Ong
Zoltan Tasi
---
Unsplash Community
This year, we opened up the Unsplash Community Award to the entire community. We wanted to hear from you who you thought should be recognized for their stand-out involvement in the Unsplash community.
Thank you all so much for sending in your nominations. We read so many great stories as we went through all the submitted forms and are so encouraged by your kindness and generosity.
Four people really stood out to us, though, and so we wanted to recognize all of them for their stand-out involvement in the Unsplash community. Here's what people had to say about them:
Aaron Burden
Aaron has been generously sharing his different styles of photography since 2015. Always a positive presence in the community, encouraging others in their creative work.
Paweł Czerwiński
Paweł generously shares so many beautiful photos and is active in the Unsplash Slack community, always helping other people with questions and feedback.
Matt Seymour
Matt always adds a story to the photos he shares, helping others connect to his work more. Always friendly and proactive, Matt's enthusiasm to set up some Southern UK events in 2019 is going to bring lots of online friends together!
Susan Wilkinson
Susan is a much-loved pillar of the Unsplash community who expresses gratitude, thanking photographers from her social accounts and creates useful collections to help others.
---
Unsplash Partners
In support of the spirit of the open photography movement and the Unsplash community, we are so proud to have had the following partners participate in the celebration of the Unsplash Awards: