Reaching new perspectives in drone photography
Kristaps Ungurs, Carles Rabada and Davide Manzini answer the question: To drone or not to drone?
One of the main wonders of photography has always been its ability to offer a window into new worlds that many have never experienced first-hand. From historical photographs of the March on Washington to present-day images of the Northern Lights in Iceland.
And the good news? New technology continues to push the boundaries of what's possible with photography. Drone photography, for instance, reaches new heights and captures perspectives most of us can't fully fathom.
As the art of aerial photography continues to grow on Unsplash, we recently spoke to three contributors about how and why they started experimenting with drones in the first place, to their tips for any beginners looking to dive into drone photography.
---
Kristaps Ungurs first got into aerial photography by accident, after getting the chance to fly a drone at work. He remembers the moment fondly: "As soon as the drone took off, there was no turning back. The whole horizon opened up for me, and I immediately fell in love." He uses a DJI Mavic 3.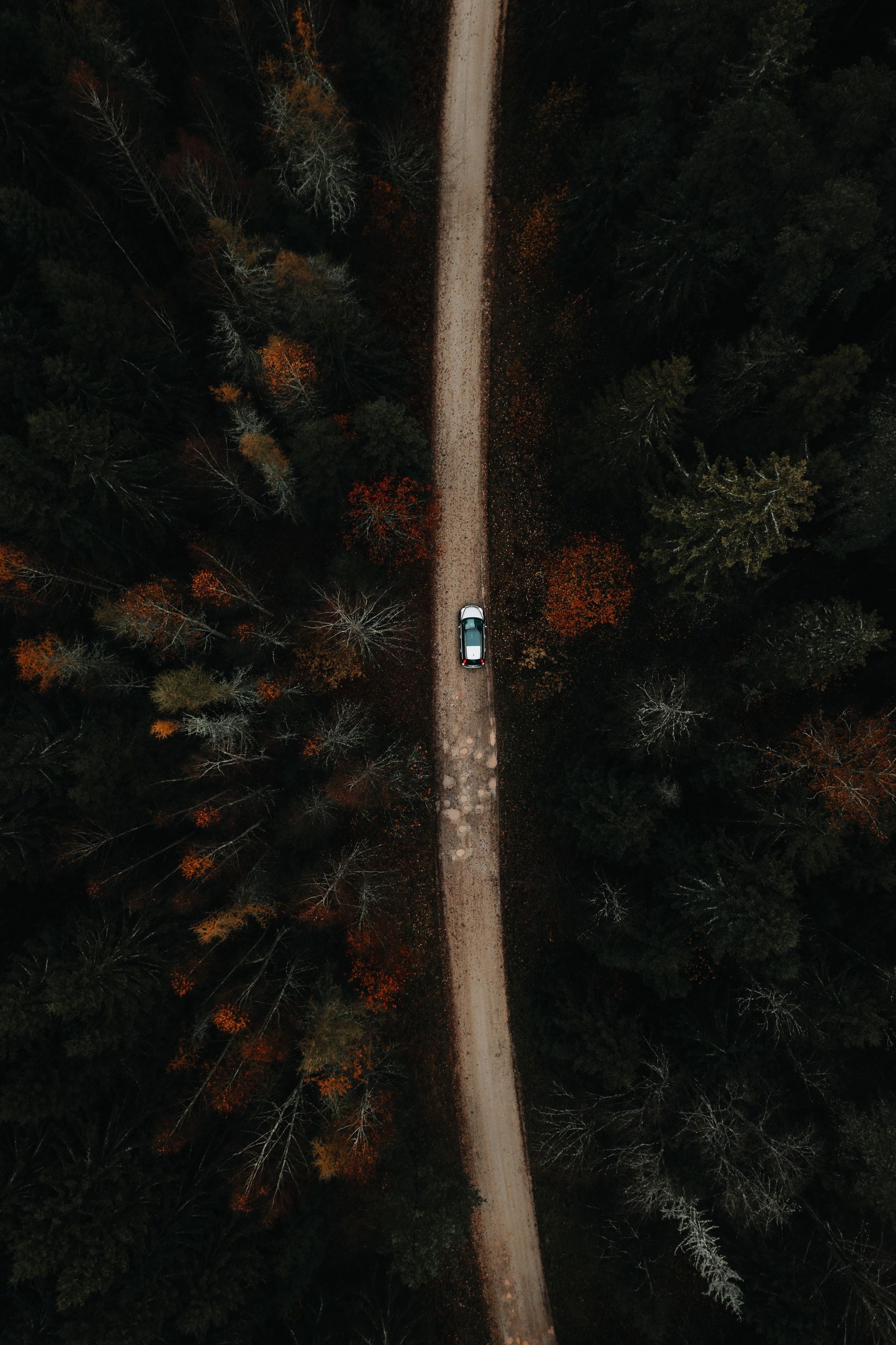 Carles Rabada is now based in Catalonia, but first got into drone photography five years ago while living in Brisbane. He decided to buy a drone to capture "what our home looks like from the sky." Carles traveled around Australia with his drone in tow, capturing photographs of arguably one of the most beautiful countries in the world. Now, he aims to use drone photography to educate the world about climate change and solar exposition. He uses a DJI Mavic 3 with the new remote control with a screen.
Davide Manzini's passion for photography first started as a teenager, when he was bored and uninspired by his hometown in Italy. Davide's father lent him a camera and drove him to Ortisei to practice taking photographs. Immediately, the landscape inspired him and soothed his soul. It's this fascination with landscape and nature that pushed Davide to drone photography. As he explains, "Drones became an essential tool to capture these wonderful environments." He uses the DJI Mavic Mini 2.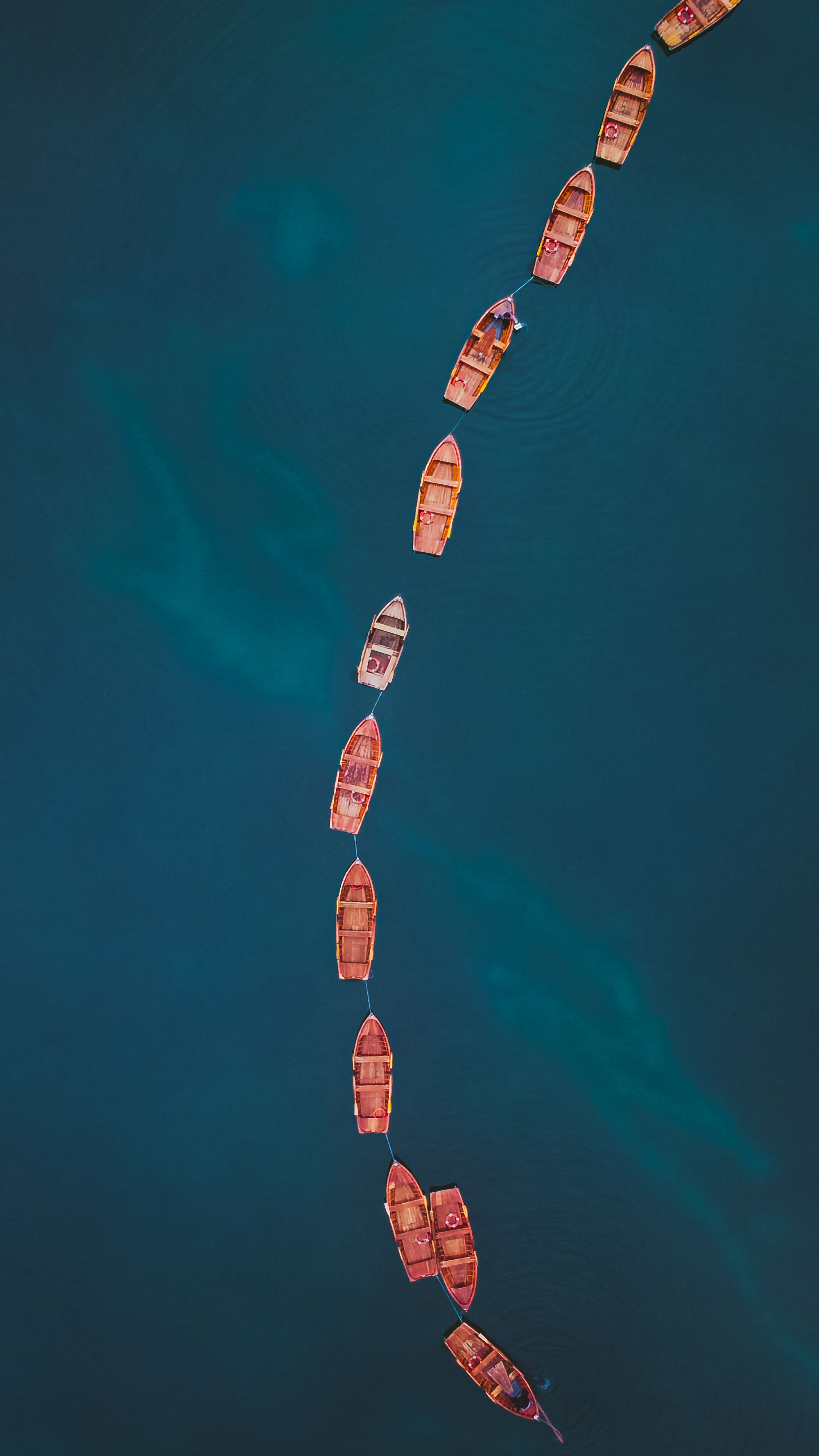 Why drones?
For Carles, aerial photography is synonymous with one thing: Adrenaline. He immediately thinks back to the photograph that's been formative to his drone photography journey. It was taken above a volcano in the Canary Islands: "The drone flew 20 metres from this lava river and I took this magical shot. It was one of those 'I can now die happy' moments for sure." There's simply no other form of photography that can compare, in his opinion. At its best, drone photography shows people things that are beyond their wildest imaginations.
Similarily, Kristaps believes drone photography represents freedom as it places no limits on the imagination. Drones offer a completely new perspective, "from the mist surrounding tree tops to the meandering rivers." And to him, the two most important aspects of photography are "light and imagination." Because, "then, at the right time… magic and miracles happen."

Drone photography tips for beginners
First: Follow the rules.
As drone photography continues to gain popularity around the world, it's important to remember to do your research and make sure you are following the rules and laws in the area. Davide warns, "In some countries it is forbidden to use a drone of more than 250 grams if you don't have a proper license." You may need to request a permit to fly, acquire insurance, or get specific accreditation.
Set yourself up for success.
Kristaps suggests waking up early to get to your destination before sunrise: "Wait for the sun to come towards you and always use the camera's grid lines. They will help you compose." He adds that you should "always shoot in RAW file format, it will give you a completely different experience in photo post-processing."
To drone or not to drone.
Once you catch the drone photography bug, it can be hard to return to a traditional camera. But Davide rightly explains that a drone photo is not necessarily 'better' than a traditional one: "While there are places where a drone can be extremely useful (like high mountains, lakes, and so forth), there are simply times where a camera would fare better." It's important to understand your surroundings and the mood you're trying to evoke with your photographs, and then choose the tools and equipment that will help you execute your vision.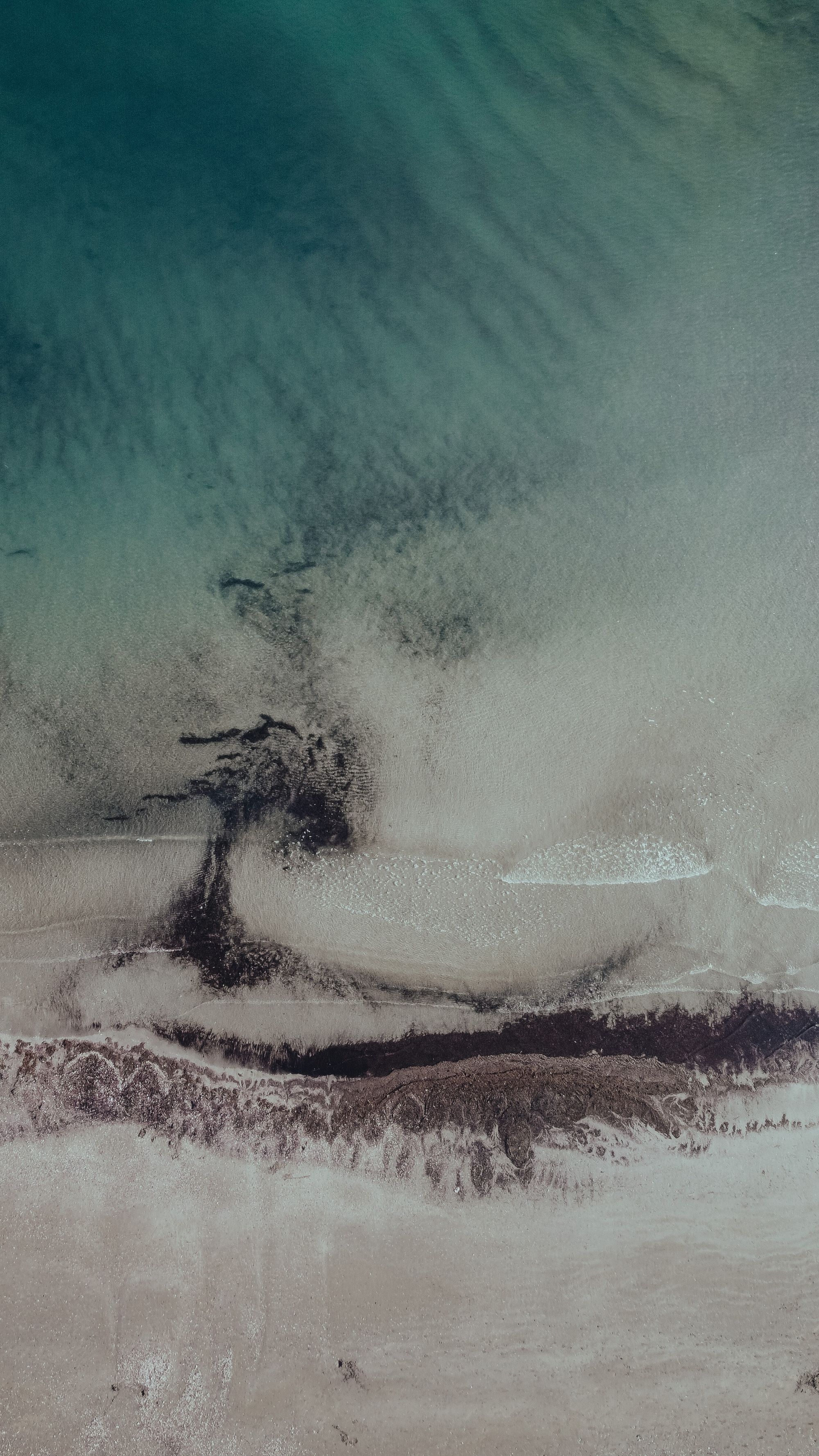 Get to know your camera.
Kristaps believes you should get used to using the manual settings on your camera as soon as possible, as it will "help you create deep, abstract, and atmospheric photos." Davide adds that taking pictures with a drone is not easier or less tiring than taking 'traditional' photos. He explains, "A drone photographer must always be aware of the factors that contribute to a good picture, like light and perspective. And of course, a big dose of creativity."
Ditch the fear, and enjoy the ride.
The fear that your drone will drop from the sky is natural but won't help you or your drone photography skills in the long run. Carles says, "Whether your drone is flying above the sea, a volcano, mountains, or a park, or right above you…if it falls from wherever... you will lose it. So try to enjoy the moment and take the picture you dream of taking."
Finessing art of aerial photography
But beyond those top tips to get started with aerial photography, all contributors' agreed that practice was the single most important way to improve your drone photography skills .
Kristaps says: "Everything comes down to practice. The more I shoot, the more I understand what I need to work on." He also emphasizes that you don't need to be traveling on a long trip abroad to become a better photographer: "On the contrary! Shoot locally as much as possible and show your environment in a different light, in different colors, and in different compositions." Carles tells us that last year, he was one of the DJI pilots with the most hours flying around the world. Simply put, he says, "the best way to improve is to fly."