New Profile Features: PayPal Link + Social Handles
You asked, we answered.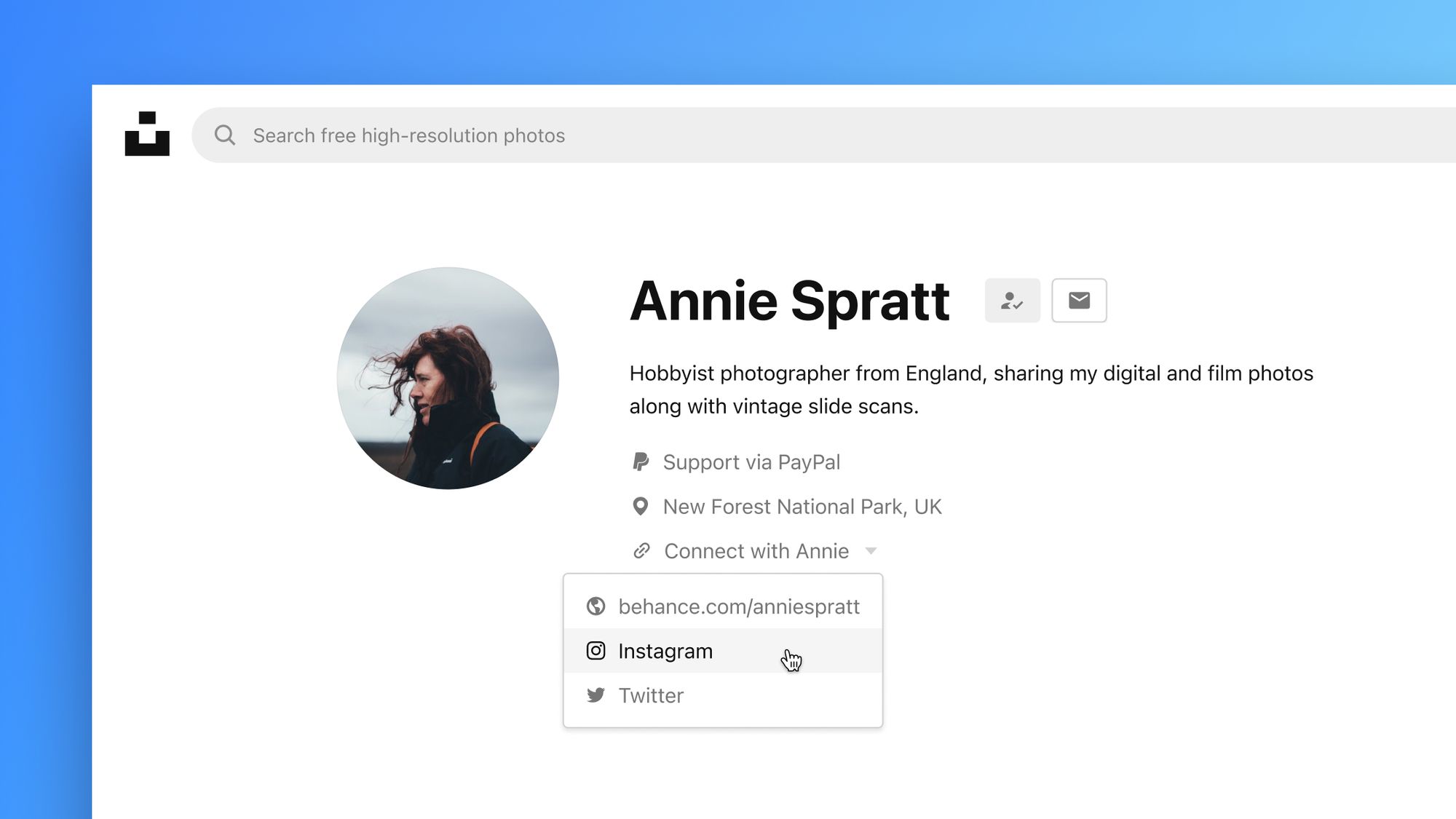 When we asked photographers what they would like to have on their profile, the number one request has always been adding a PayPal link and public social handles.
That day has come!
Now you can connect with your favorite photographers in new ways. Whether that's showing support by checking out their social accounts or giving a donation of thanks via PayPal.

For photographers, starting today, you can add multiple public links to your Unsplash profile, including a PayPal link and Twitter and Instagram handles.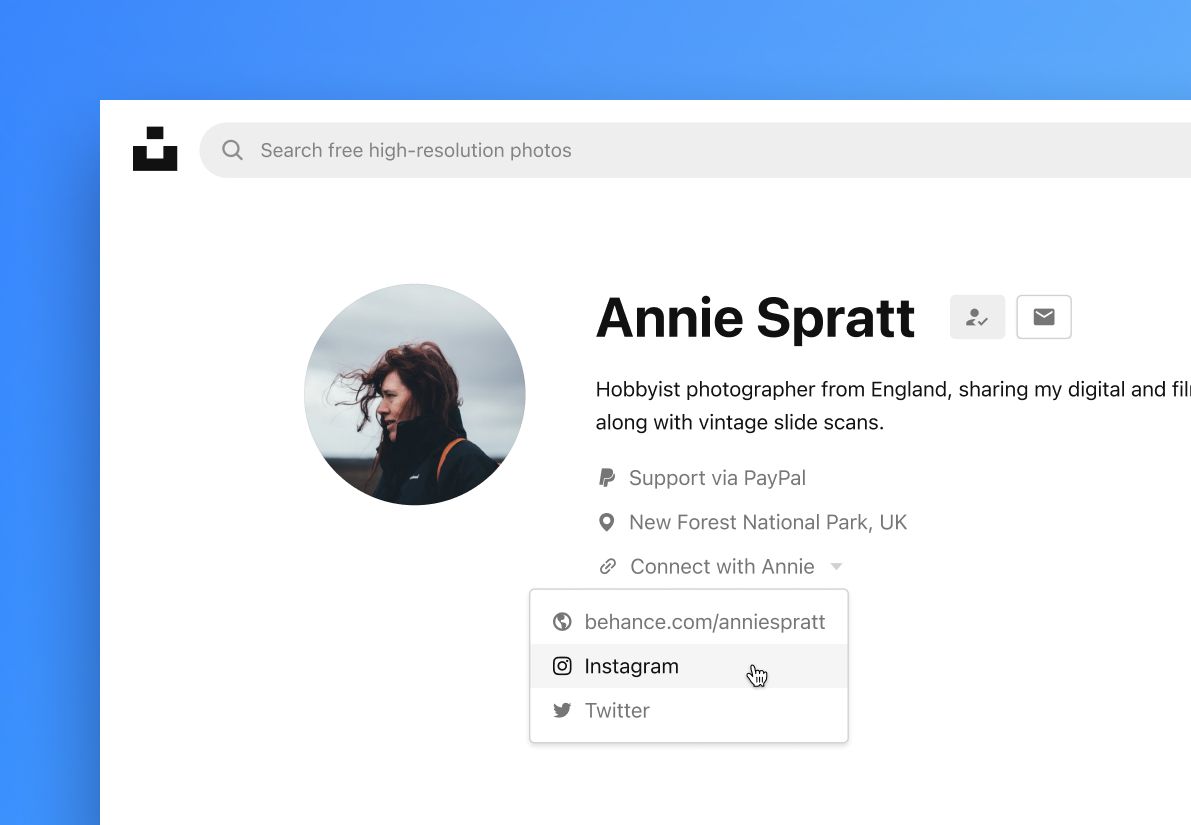 How to add public social channels to your Unsplash profile
Step 1: On your Unsplash profile, click 'Edit Profile'
Step 2: Add your Instagram and Twitter handles (if you have already done this, you will need to edit them and save the changes)

How to add a PayPal link to your Unsplash profile
Step 1: On your Unsplash profile, click 'Edit Profile'
Step 2: Scroll down to the new "Donations" section
Step 3: Add your PayPal email for donations (please note: this email will be visible to public)

Have more questions? Visit our Help Center