Meet Susan Wilkinson
Get to know the amazing Unsplash Community.
Susan first joined Unsplash in 2016 to get inspired by beautiful imagery. She was well-known as an avid collector on Unsplash from the start. The community admired Susan for her keen eye for detail and her knack for bringing different visual worlds together to evoke a specific mood. It wasn't until last year that she started to create her own content to inspire others around the world. And now, the same is true with her own abstract imagery. From a collector to a creator: it's our favorite kind of Unsplash story.
Who are you & where are you based?
I'm Susan Wilkinson and after living in various parts of the USA, I live in Colorado Springs, CO.
Why did you first get started in photography?
I first got started in liquid art photography in September '21 through the Unsplash club challenge to create Liquid Macro Abstracts (run by the inspiring and oh-so-helpful Pawel). I began with oil and water, then moved to paint in heavy cream, and now I mostly focus on acrylic paint pouring. I'm planning to try oil and water again once I get a macro lens for my camera.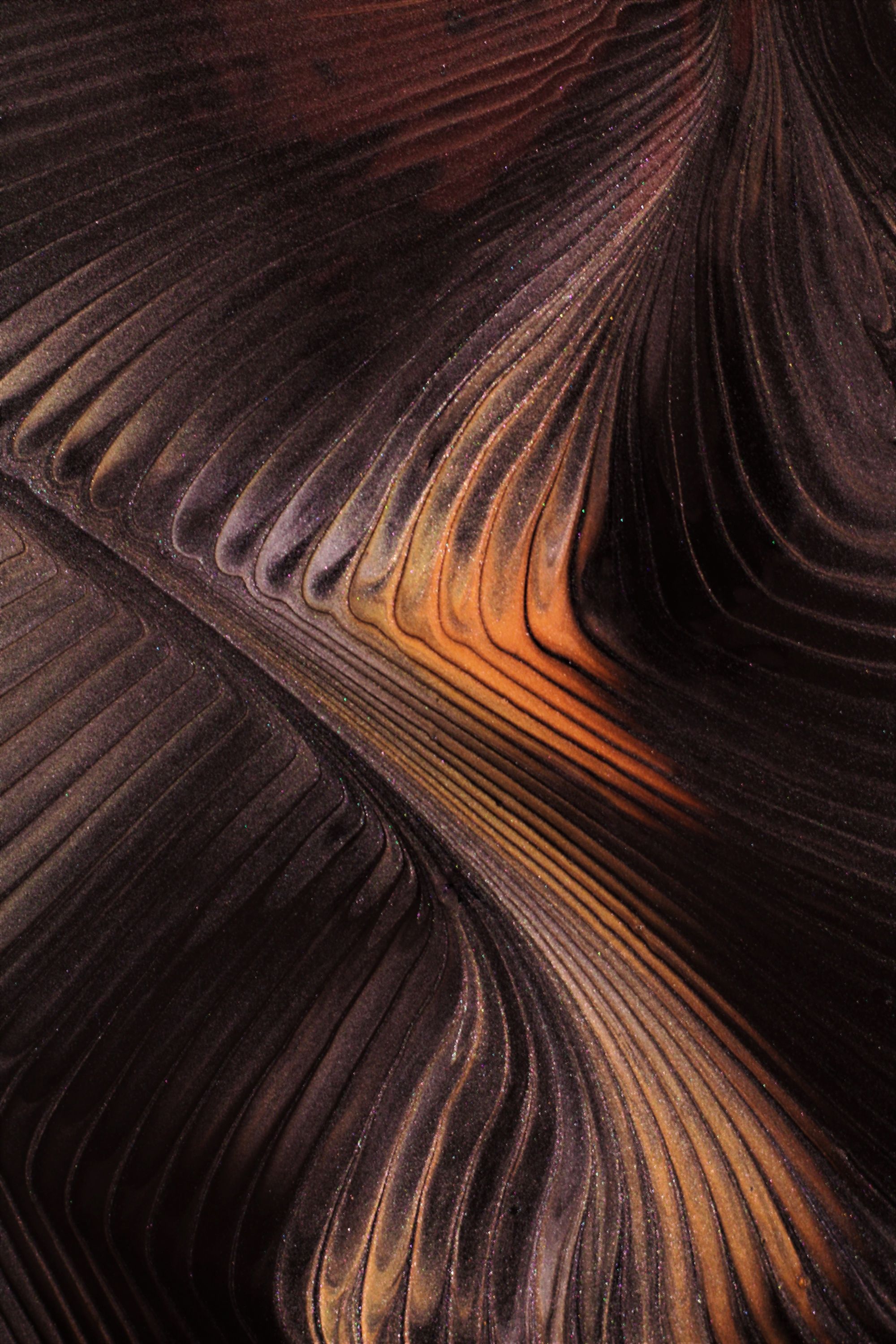 What is your #1 top tip for beginner photographers?
The thing that's helped me develop the most as a photographer is being a consumer first. I've been a photography lover for decades, noticing what I like, what moves me, and what the photographer did to create the effect or mood that I love.
Your favorite photo on Unsplash right now?
It's very hard to choose a favorite image on Unsplash, but I think I'm going to say this one because this image, and most of Peter Herrmann's account, mesmerizes me. I don't normally like old or grungy things as subjects, but this image overcomes my natural bent and pulls me in with compelling light and clean composition. The photographer takes me out of myself and into the scene, making me wonder about this place, these paintings, and the history of it all. That's good photography.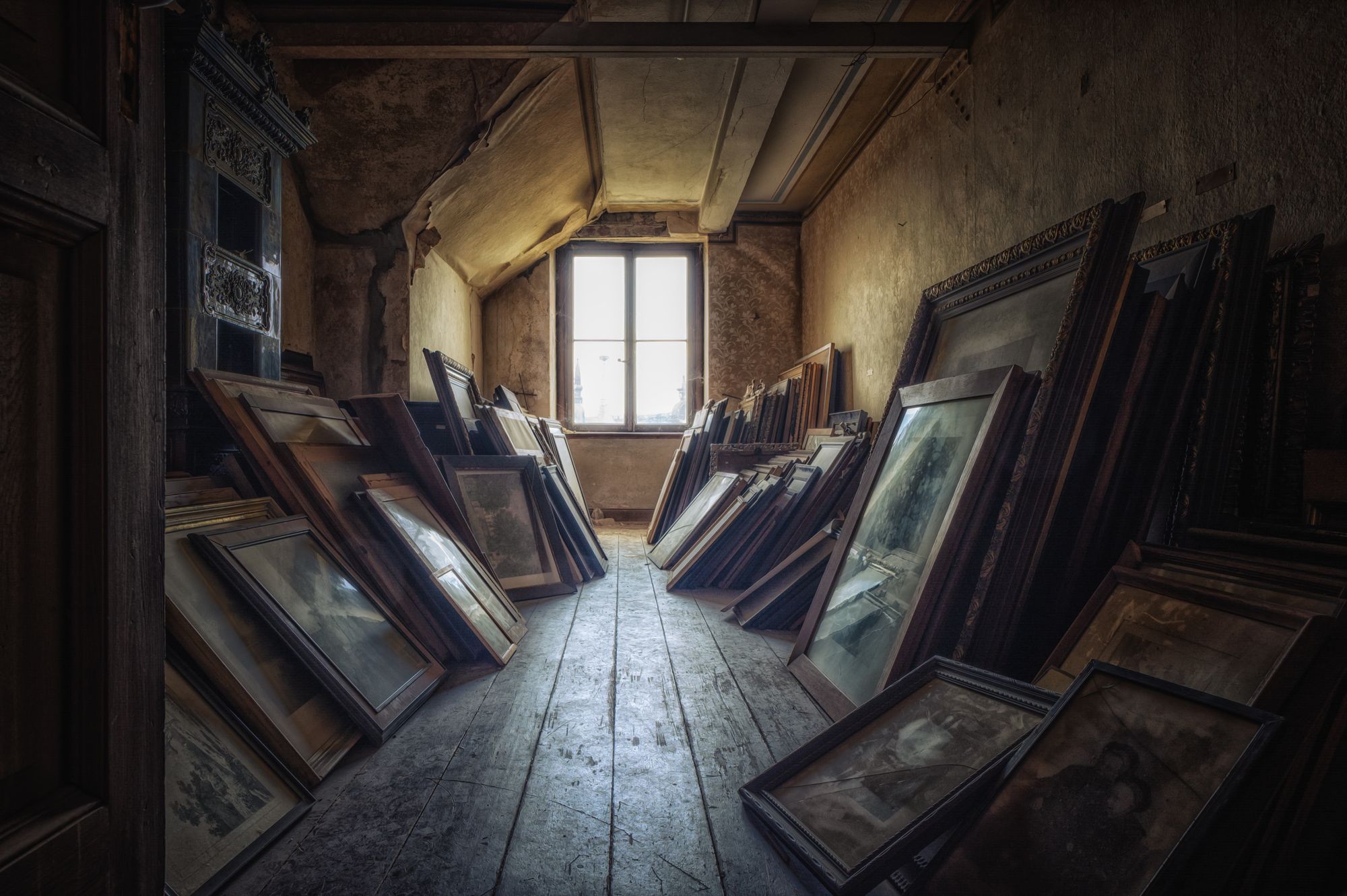 How has photography changed your life?
Photography has changed my life in various ways through the decades. In my 30s, it inspired me to dream of possibilities and lifted my thoughts to higher planes. In my 40s it helped me get in touch with my emotions after trauma and renewed my hope that I would write again and be able to help others. In my 30s and 40s I was only consuming photography, yet that's the power of it for those who have the heart and patience to immerse themselves in the brilliant work of others. Now, in my late 50s, I'm only really just beginning to explore photography as a creator. It's been a fun distraction from the pandemic, but also a really nice creative outlet that has helped clarify my thoughts in other work that I do.
Why did you decide to join the Unsplash community & contribute your images?
I joined the Unsplash community when it began because I wanted the steady stream of images coming to my email. As it grew, it became a source of joy and inspiration as I scrolled through the editorial feed and searched to create a body of collections. It was also my resource for images for my (then) website. Other than a few Carribean vacation photos, I didn't contribute until months into the pandemic, when lockdowns pushed me to find a hobby that would engage my whole self.
What is your favorite thing to photograph?
My favorite photographs to consume tend to be beautiful interiors in late afternoon, dappled, or otherwise striking light. My opportunities to photograph these are almost nil, so for a while, I photographed my bed or fabrics in natural light as a substitute. Beautiful light + Home evokes comfort.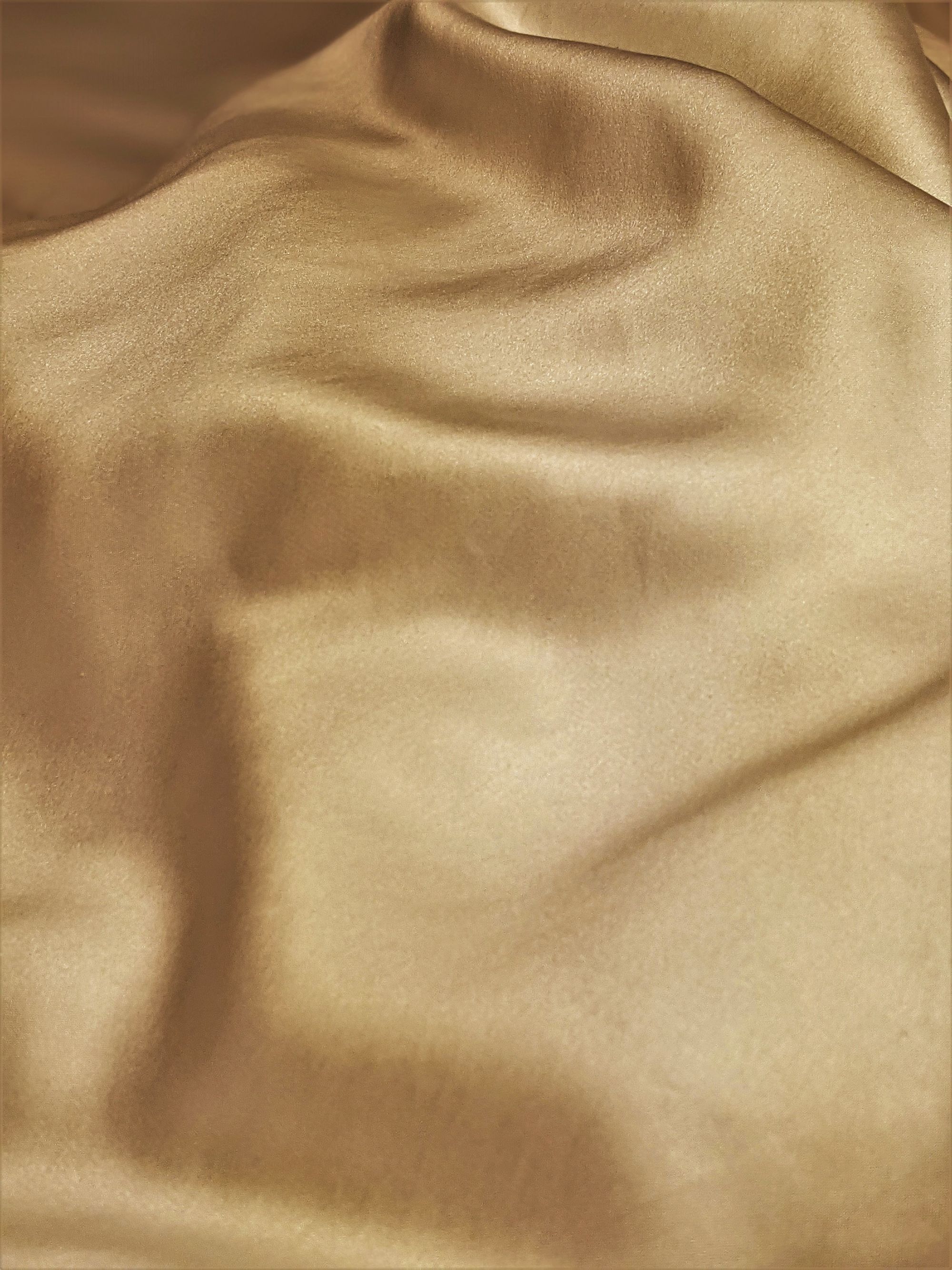 Where do you draw inspiration from outside of photography?
Modern and Mid-Century architecture and Interior design make me exhale. I'm inspired by the simple clean lines, natural elements, and vibrant pops of color.
Tell us about your favorite photo you've taken & why?
This is my current favorite photo of mine. I was going for a yin and yang feel, the balance of light and dark, day and night, extroversion and introversion. In paint pouring, you often don't get what you have designed in your head, but in this case, I did. I even did a casual finger swipe in the center that I later noticed looking very much like the yin and yang symbol.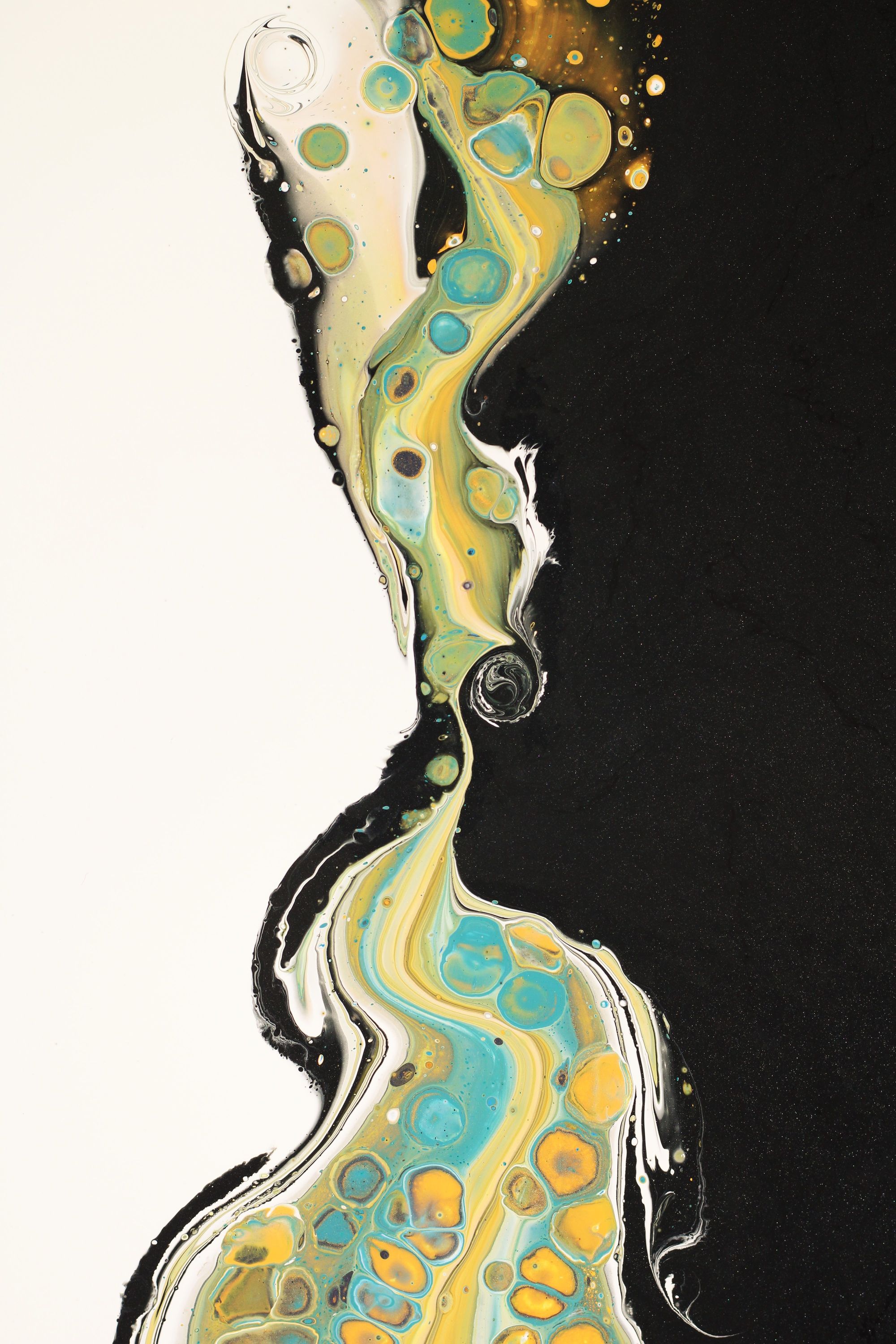 What would you like to photograph that you haven't been able to yet?
I'm always on the hunt for the image I see in my head. I'd love to create more art images that match what I see in my mind. I'd also love the opportunity to photograph the Modern and Mid-Century architecture and interiors that I love so much. And I'm also determined one day to go back to where I began with oil and water macros and get that *chef's kiss* perfect shot that lives in my imagination.