The civil rights movement in color
Bringing history back to life.
Today marks the 57th anniversary of the March on Washington—when a quarter-million people came together to draw attention to the continued challenges and inequalities faced by Black Americans.
The two dozen or so color photographs from that day and its leaders are locked down under expensive licenses, inaccessible to the general public, limiting the usage and awareness of one of the most defining moments in American history.
Today, we fix this.
With the help of the team at the Library of Congress and visual historian Jordan Lloyd, we've assembled a set of black and white images with no known restrictions from the March, its leaders, and segregated America. The images are sourced from the Library of Congress, the US National Archives, and the Seattle Municipal Archives. Jordan has painstakingly restored and recolored the images in vivid detail to bring them back to life.
The resulting images bring the extraordinary scenes from the past into the present.
Without the historical abstraction of black and white, the people, their hope for progress, and their injustice take on a new perspective. They feel both historic and current—like they could equally belong in a history textbook and a news article from 2020. They remind us how far we've come and how far we still have to go.
By releasing the images restored in color, we hope that these images can be used by students, teachers, activists, creators, and writers to retell these important moments, to celebrate these heroes of equality, and to put the events of the past into the context of today.
You can find the original images on the Library of Congress's Unsplash profile and the colorized collection on Jordan's Unsplash profile, Unseen Histories.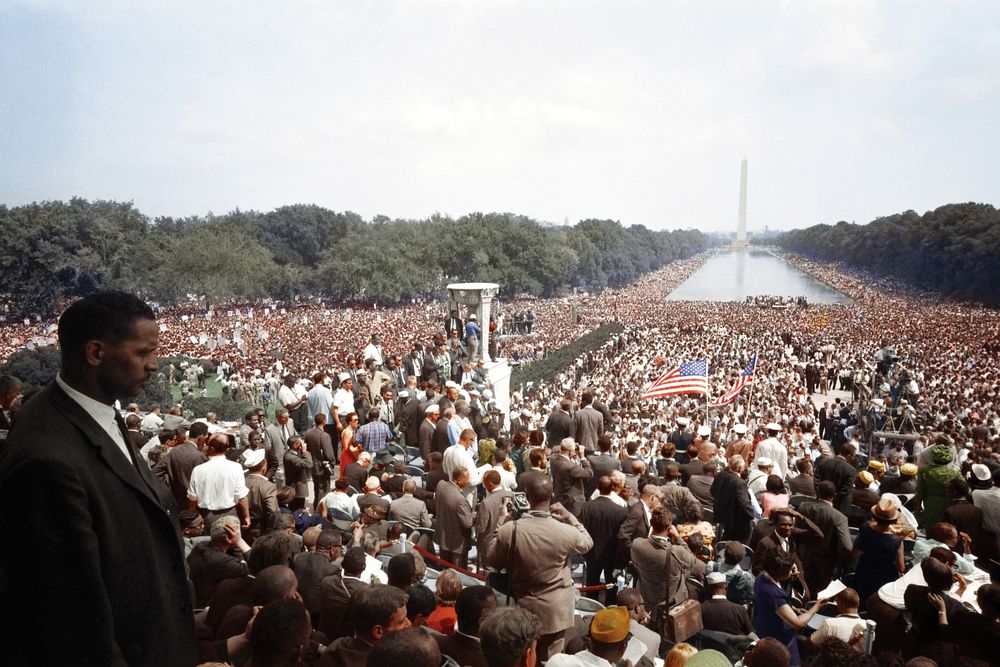 "People tend to think of history as an abstract concept: a time when their grandparents or great grandparents existed in black and white; and anything before photography is something you learn exclusively about through textbooks at school. The truth is somewhat more vivid: records of where lives and events intersect were as real to the people who lived and saw it as we experience it today." — Jordan Lloyd
"When I view the work, looking at the finished photographs, they would not look out of place in coverage of protests in 2020. If that doesn't make history feel real to me, then I don't know what will." — Jordan Lloyd