Introducing Visual Search
A new way to find images on Unsplash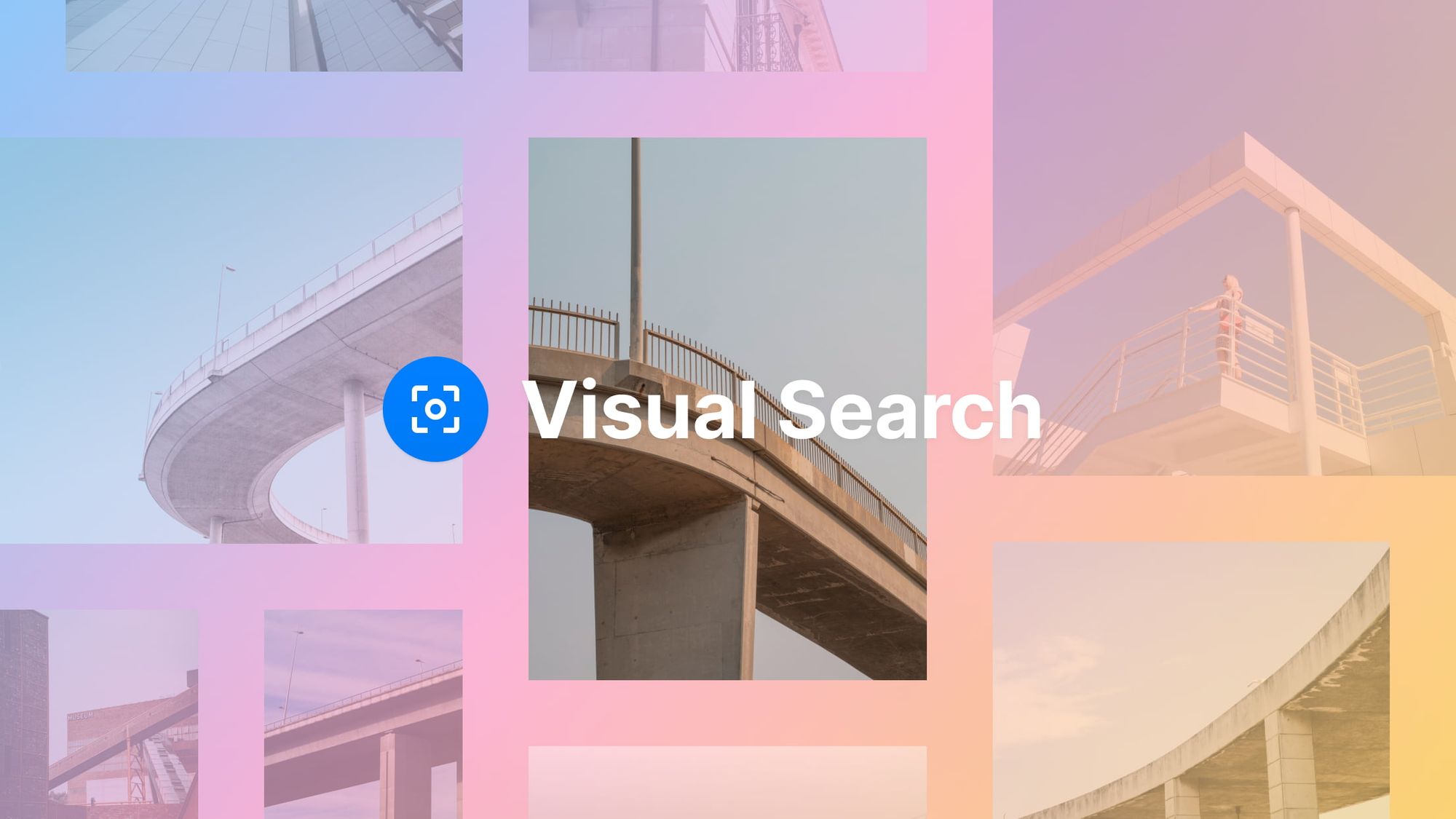 Sometimes finding an image can be really hard.
Transforming our visual understanding of an image into keyword inputs is challenging. Wouldn't it be so much easier if you could take any existing image and use that as the basis for your search?
Our team has been working on solving this exact problem and today we're excited to unveil the first version of Visual Search and its uses.
Making hard to search images easy to find
Let's say you've found this great image by Dawid Łabno.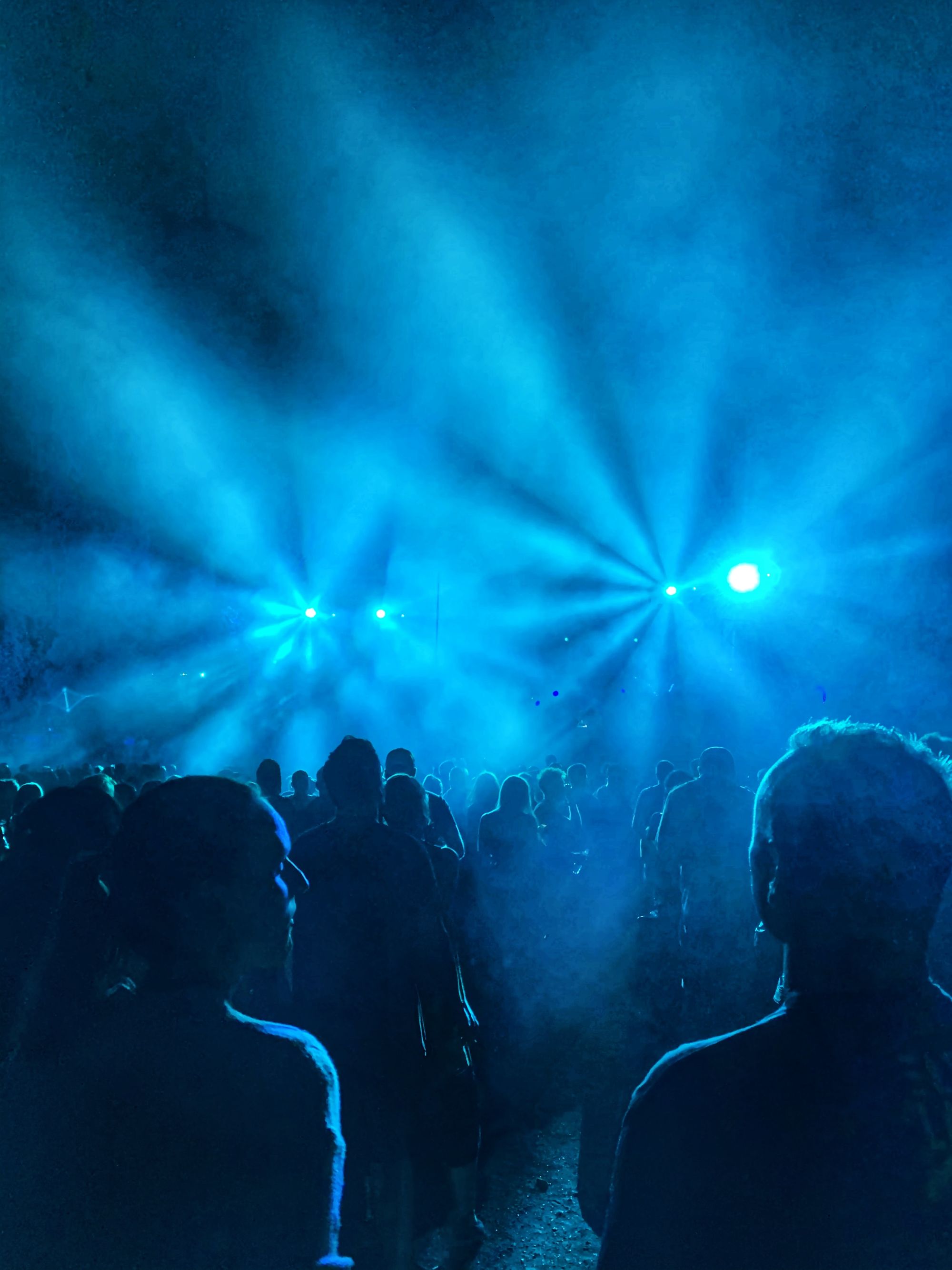 You could try to find similar images on Unsplash by searching for keywords like concert, music, DJ, crowd, or rock concert, and while you'd get relevant results, most of the search results don't capture a similar mood and feeling as the original.
To describe that feeling with keywords is really hard.
With Visual Search, you simply click the Visual Search icon in the search bar and drop the image or URL into the popup to search for similar visual results.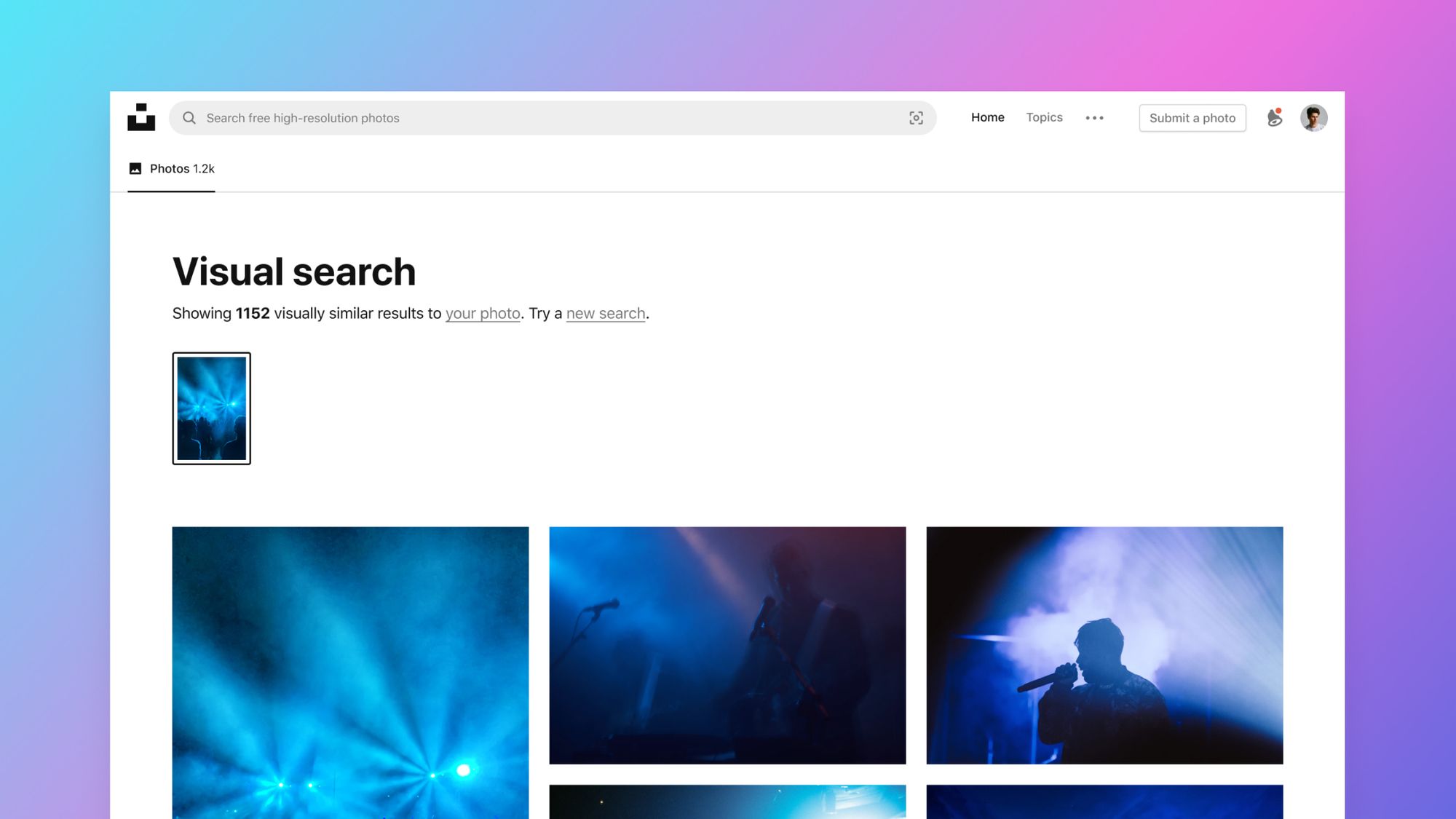 Finding the original Unsplash image and photographer
Sometimes you see an image in use on a site and you wonder "Is that an Unsplash image?". Or you might have an image on your hard drive, but you've lost the name of the original photographer to attribute.
Now with Visual Search, you can drop any version of the image into Unsplash to find the source image—it even works with remixes of the image.
Finding a similar free Unsplash image from elsewhere on the web
Have you ever found an image on another site and wished you could use it, but it's under a more restrictive license?
With Visual Search, you can drop the image into the search input and find similar openly licensed images on Unsplash.
This works best right now for certain types of images, but our team is working on a future iteration of our underlying algorithms to support more types and additional rankings.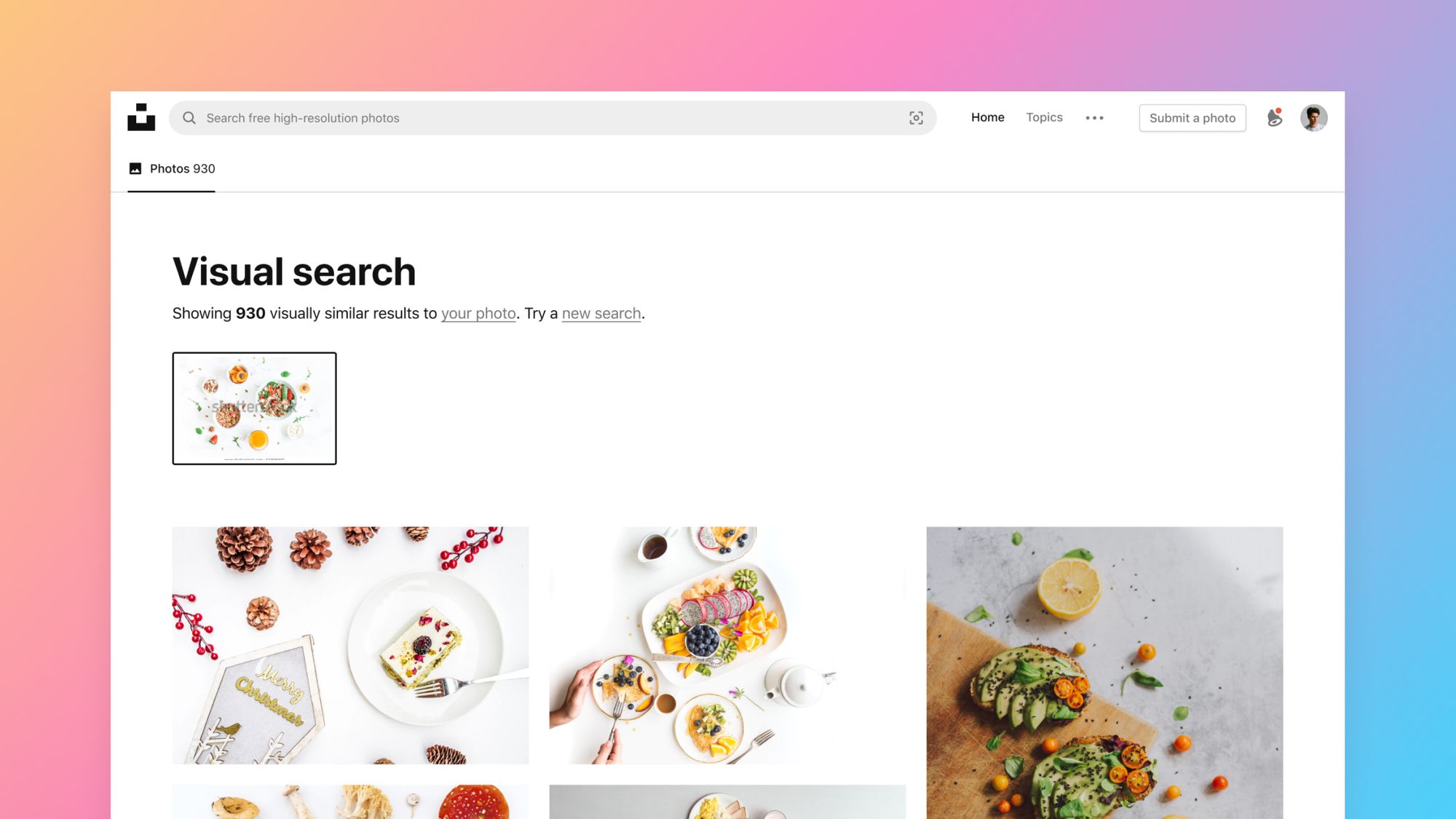 ---
This is just the beginning of Visual Search.
As the Unsplash library continues to double each year, the possible matches will continue to increase in quality, and behind the scenes our team will be working to improve the matching technology, supporting more types of images and a more complex understanding of image features.
For more about Visual Search, see our Help section.