What's new on iOS
Half a year of app updates
If you're wondering why we haven't talked about our iOS for the past 6 months, it's because we've been hard at work releasing multiple updates. Here's a recap of what's new on the app.
Contribute to topics
Each Topic now has a view that shows more information about them. We also added the ability to submit photos to them directly from the Topic's page. This is a great way for contributors to get more exposure. We update the list of topics every now and then, so make sure to check them out regularly.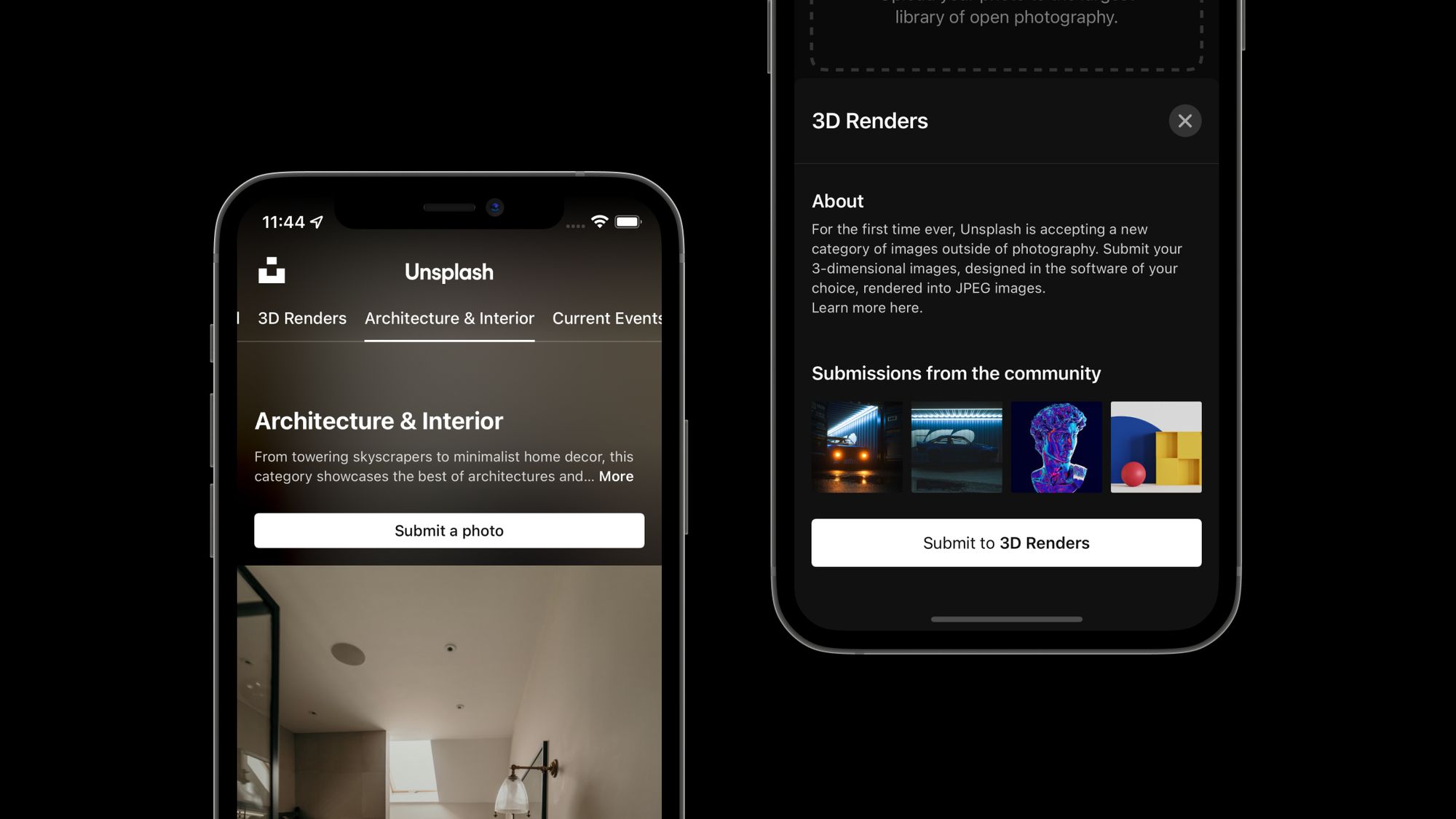 Account settings
We added a section that allows logged-in users to change their profile photo and information. This was most needed for people who found out about Unsplash on the App Store, and created their account in the app.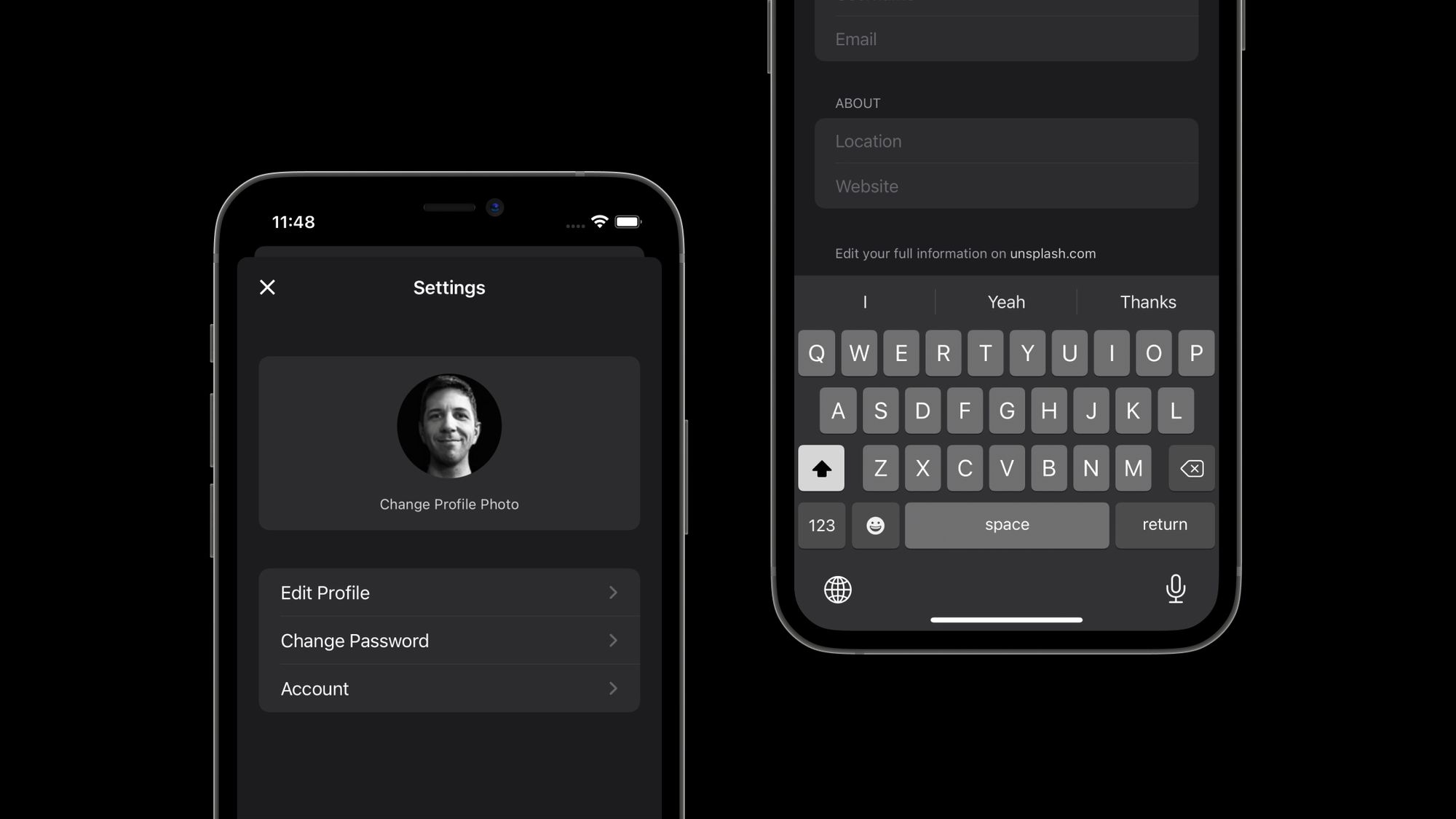 Search redesign
The search tab has been entirely redesigned. It showcases some categories of wallpapers that are the most searched. We also added suggestions that are displayed as you type in the search field. And now, the images are displayed in a 2 columns layout on iPhone so you can see more results without scrolling too much.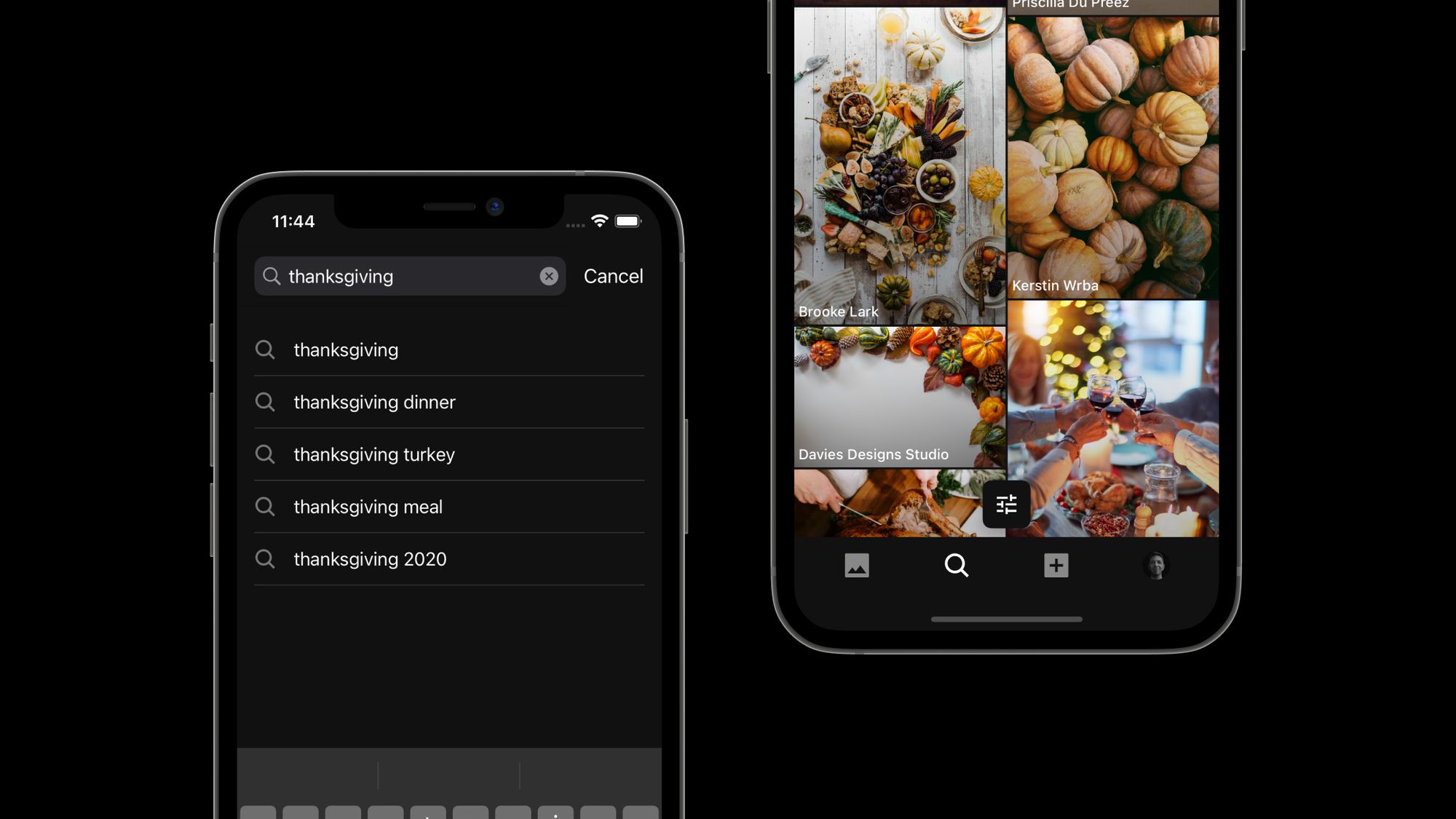 General maintenance & improvements
A couple of years ago, Apple introduced a new framework for developers to code apps, called SwiftUI. It makes it easier and faster to code user interfaces. We started using it over a year ago, and are migrating the app to it, one view at a time.
We've also made many small improvements, like pull-to-refresh in the Editorial tab and a 2-columns photo layout on your own profile.
And if you feel adventurous, you should search for 'Unsplash' in Apple's Shortcuts app. We'll share more about that soon.
Coming up
We are currently working on an update with many more improvements for logged-in users: improved stats design, search for your collections when collecting a photo, edit and delete your own collections. Stay tuned!