Unsplash Studios: A story of adapting during a pandemic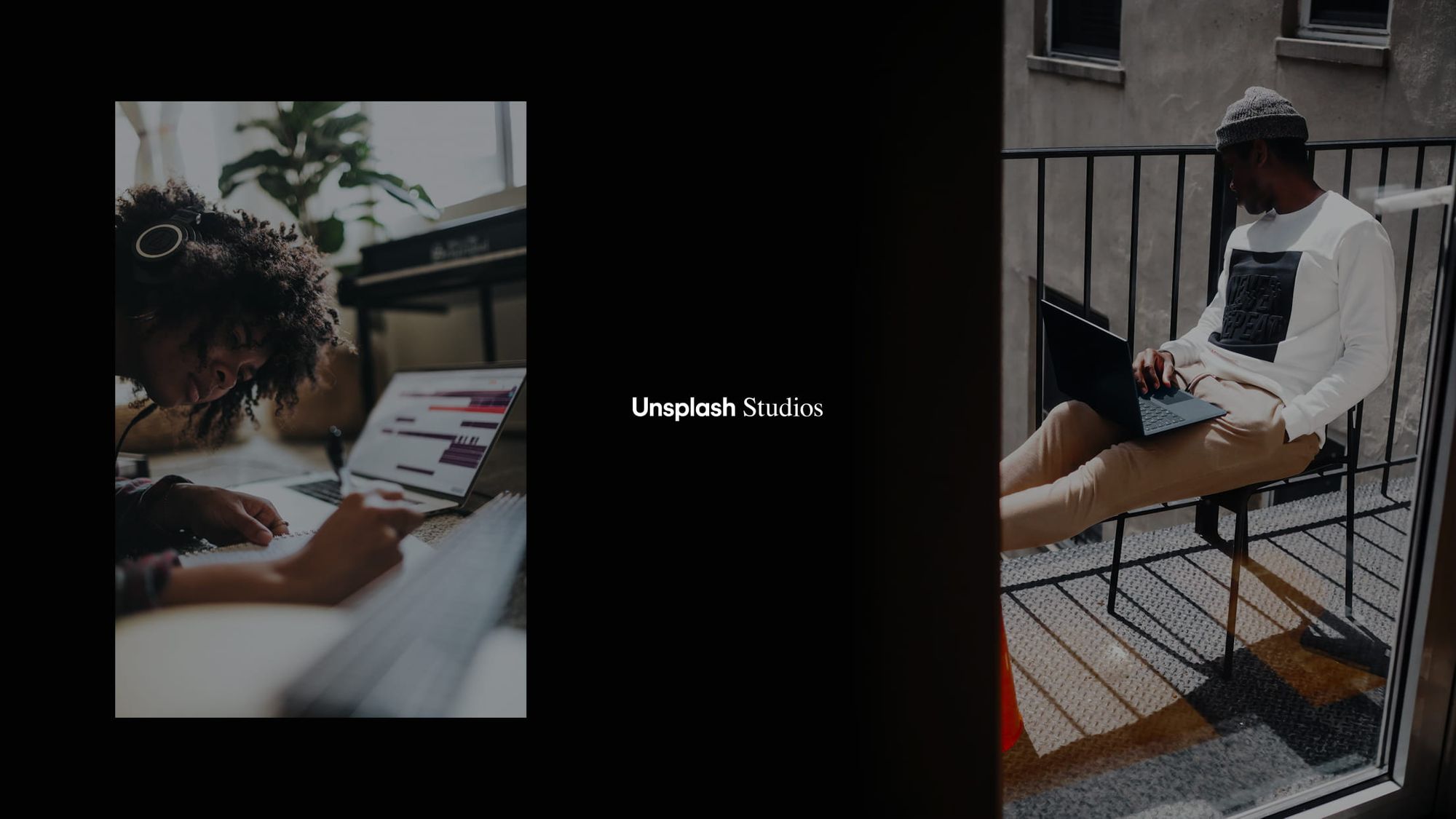 In response to our Unsplash for Brands announcement late last year, we've been developing Unsplash Studios — a new way of helping brands create authentic campaign imagery, while enabling paid opportunities for the Unsplash community. And while we'll be launching more on that soon — including a dedicated process for how Unsplash contributors can apply to be on the Studios roster— we wanted to give you a peek into how it's been going so far.
Working with Microsoft at the peak of lockdown
Back in March, Microsoft came to us to create a visual campaign. They wanted to feature their new Surface laptops and Windows programs in the context of both school and the workplace, and wanted to work with Unsplash contributors to capture today's generation of students and professionals.

And just as we started working with Microsoft on this back to school campaign, the pandemic hit, which changed everything — from shipping the products to the hired contributors, the possible shoot locations, the models featured in the campaign — essentially the entire campaign itself.

Thankfully, this is where we saw the incredible adaptability and creativity the Unsplash community of photographers were capable of, with the support of the Microsoft team.
One hired photographer for the shoot was long time Unsplash contributor Charles Etoroma, who had just moved into a studio apartment in New York City, one of the hardest hit areas in the US back in March. The city went into lockdown two days before his shoot. He explains, "When the city went into full lockdown, the models I originally planned to shoot with fled the city and social distancing measures were even more strict than before." Luckily, he was able to adapt his brief and shoot self-portraits within his new space: "It was very challenging, being in NYC, which was one of the hardest hit areas. Despite all the constraints it was a fun opportunity to create something representative of/for POC."
While the Microsoft's campaign shifted from their original 'back to school' vision —  in the end, what Charles and the other hired photographers (Nathan Dumlao, Tyler Nix, Cole Keister, Christiann Koepke) were able to reflect through their work — was the reality of working remotely while on lockdown, and for that reason, the imagery created for Microsoft Surface and Windows ended up being used around the world in publications across the internet.
Spotify's Soundtrap App
As the pandemic continued throughout the Spring, it became clear that while major creative agencies were shut down, Unsplash Studios had become an alternative to brands who needed authentic imagery reflective of these times.
One such brand was Soundtrap, Spotify's new tool that helps you make music online. They reached out looking to create imagery with Unsplash contributors that captured musicians in the process of recording music.
We worked with Dane Deaner, Jakob Owens, and Nathan Dumlao – three photographers that had direct connections with the music industry, and were therefore able to shoot their friends recording music in genuine and authentic ways. While there were still lockdown constraints in many cities around the world, we were able to work with photographers that were in areas that started to open up. They were able to get a little more creative with their shoot locations and still follow safety measures.
And the result? High quality content from musicians recording in their bedrooms in LA to podcasting from the cottage. The images also illustrate that creative people don't stop for anything - they continue to adapt and create.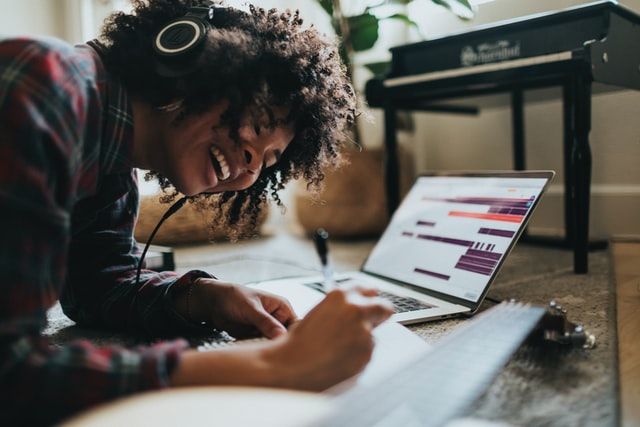 What's next for Unsplash Studios
Now that some parts of the world are starting to open up, photographers have more freedom when it comes to planning shoot locations and selecting models. But seeing what was possible in the most restrictive of times, makes me feel that this community of photographers is capable of anything.

We can't wait to work with more brands and contributors in the community to create visual campaigns that truly resonate.
---
I want to thank all the photographers – Cole Keister, Charles Etoroma, Christiann Koepke, Dane Deaner, Jakob Owens, Nathan Dumlao & Tyler Nix who worked with our team to create special campaigns that we are proud of!