A Look Back on August
12 incredible submissions from the past month.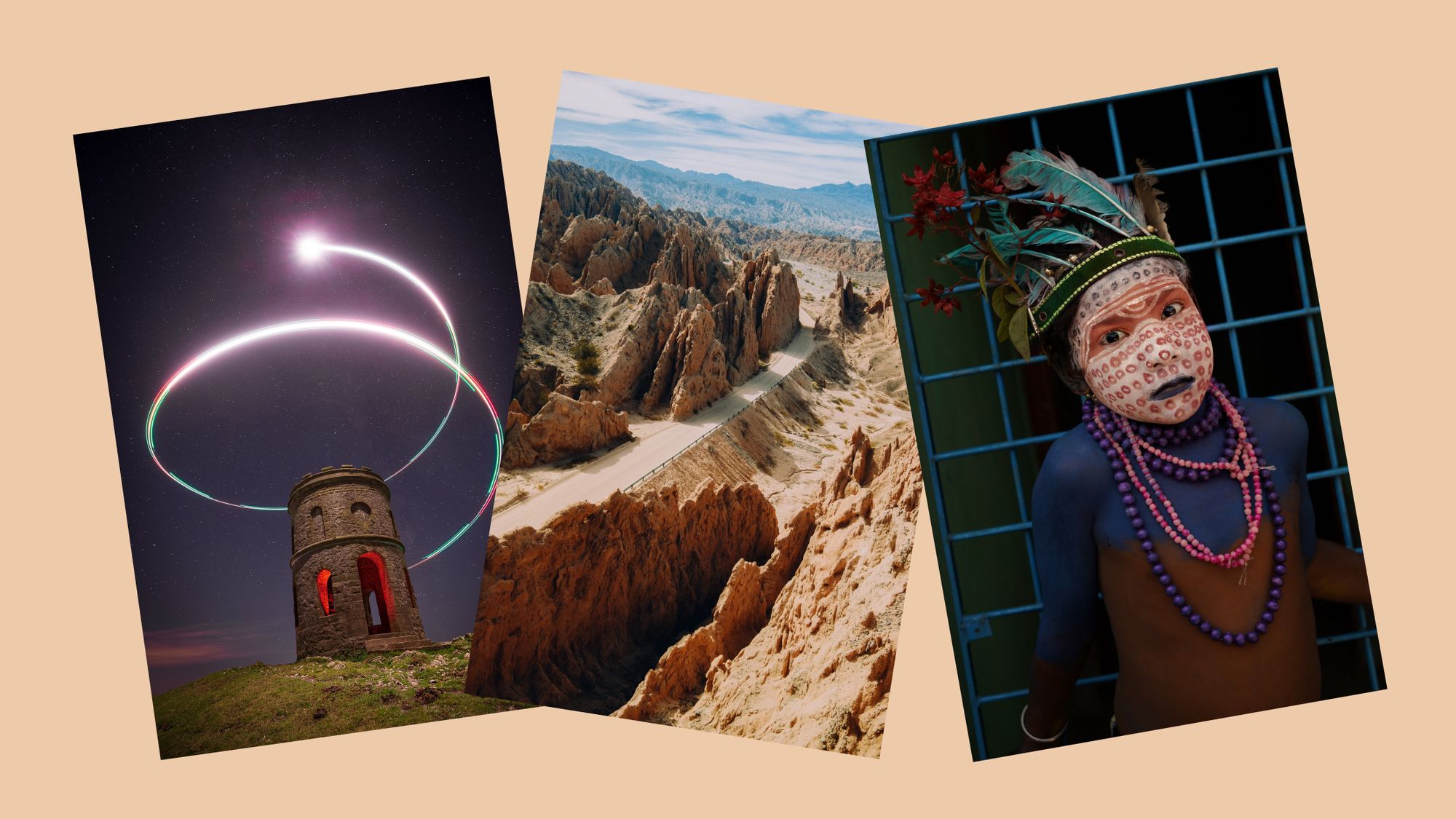 In August, 164,685 images were submitted to the library. Here are 12 fabulous images that caught the eye of the Unsplash submissions team this past month — from an up-close volcano eruption to crazy lighting effects from a drone.
"I took this photo of Kermorvan lighthouse on my July holiday in Brittany. It was taken a few minutes after sunset from the roof of a nearby fortress just after the lighthouse started to shine. There were several dolphins swimming in the sea. It was my second time there and they were there both nights, so it must be their favourite spot. No wonder, because the evening there is almost magical." — Petr Slováček 🇨🇿
---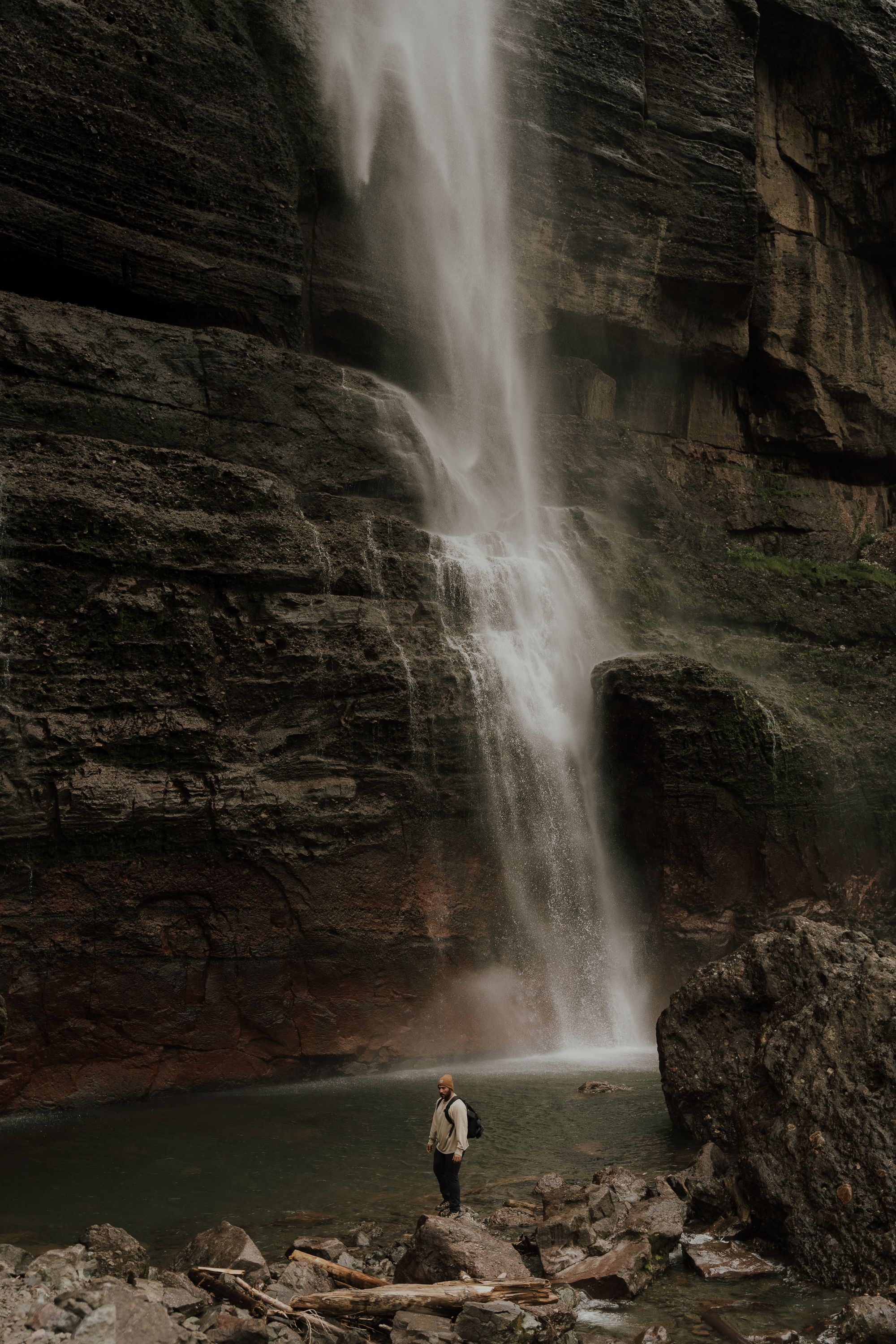 "This is a portrait of myself standing in front of the most magnificent waterfall I've seen, it's located in the outer part of Telluride, a pretty moderate hike, about 1.5-mile hike to get to the top." — Andres Molina 🇺🇸
---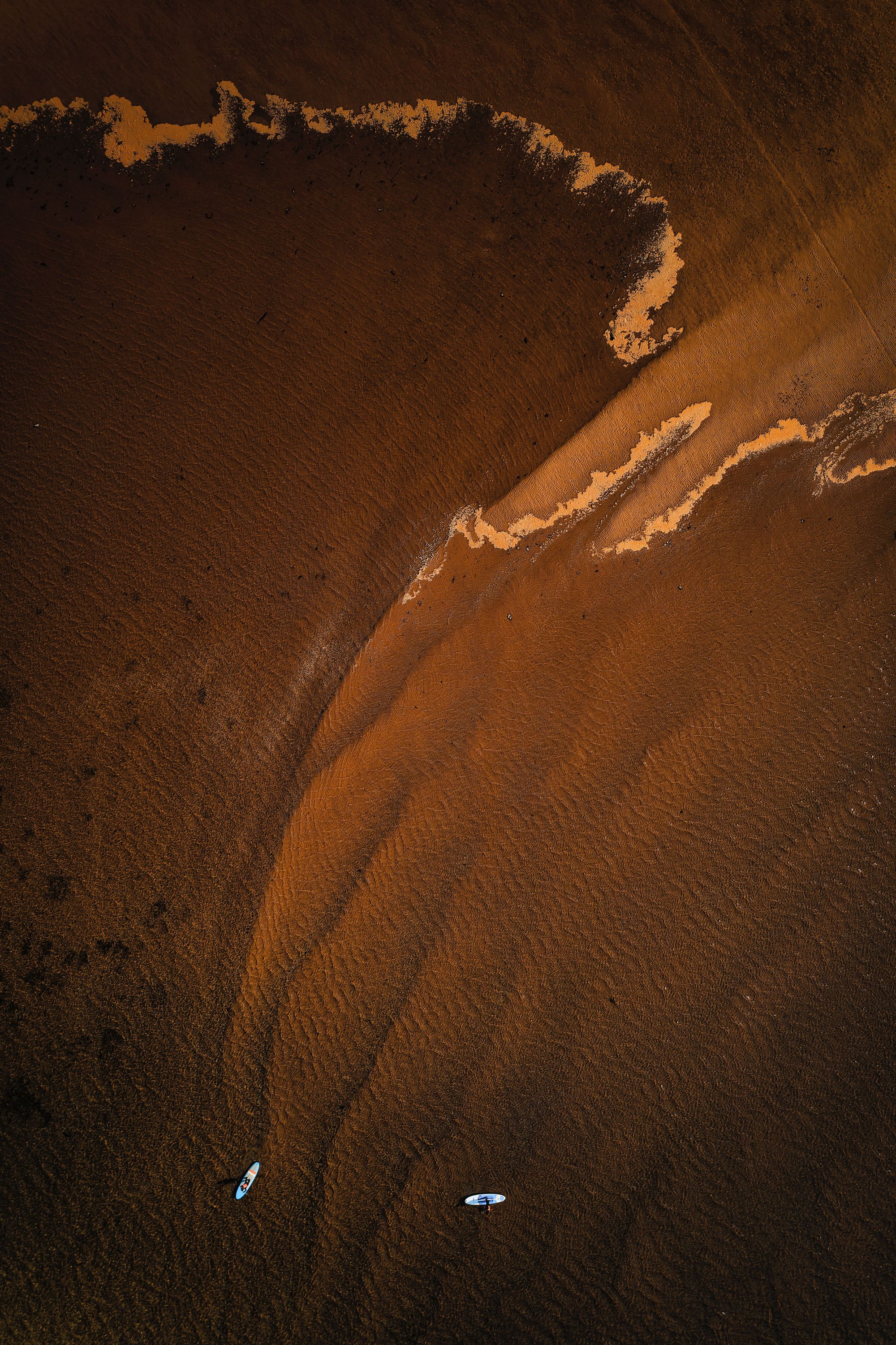 "I was researching endless far-off locations for possible aerial shots with my drone, planning shoots and road trips via Google Maps etc, but the Covid pandemic I guess forced me to experiment closer to home. In doing so, local scouting opened my eyes to not just the beauty of what I'm fortunate to have on my doorstep, but I think it also encouraged me to be more creative.
The Exe Estuary, Exmouth Marina and Dawlish Warren Spit always have something going on. Boats of all shapes and sizes, kite surfers, SUP Boarders, jet skiers, and tidal patterns that change the scenery completely. It's a drone photographers dream, and the more I grew to understand it, the more possibilities seemed to open up.
This shot was taken on a late Summer evening at low tide. The estuary bed is constantly shifting, so makes for a great canvas, creating patterns in the shallows that lend themselves well to aerial photography. I'd taken a few shots of the many SUP boarders enjoying that evening, and was actually flying back to land when I took this. I often have the drone camera pointing straight down to look for patterns and possible shots, and noticed the step from shallow waters to dry sand had created what looked like breaking waves above the subjects. I took a few shots at various heights, but this was my favourite as the composition gave an idea of scale as well as patterns." — Red Zeppelin 🇬🇧
---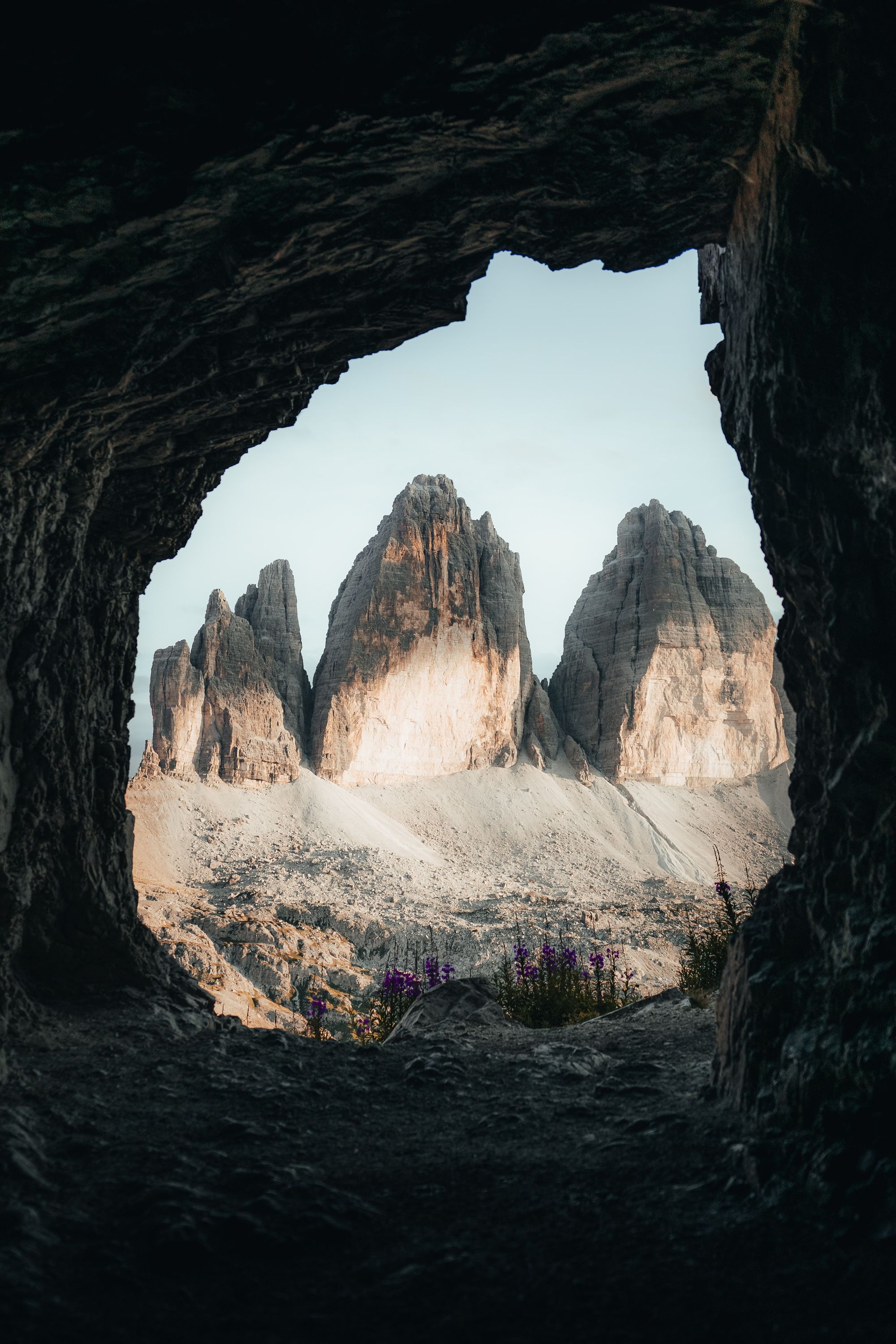 "Mountain climbing and photography has always been my passion. This also includes finding places and different angles to capture the photos we have in our minds. I found the cave completely by accident, of course I needed to explore it and as I was leaving I saw this beautiful panorama, I took my camera and voila." — André Mašek 🇨🇿
---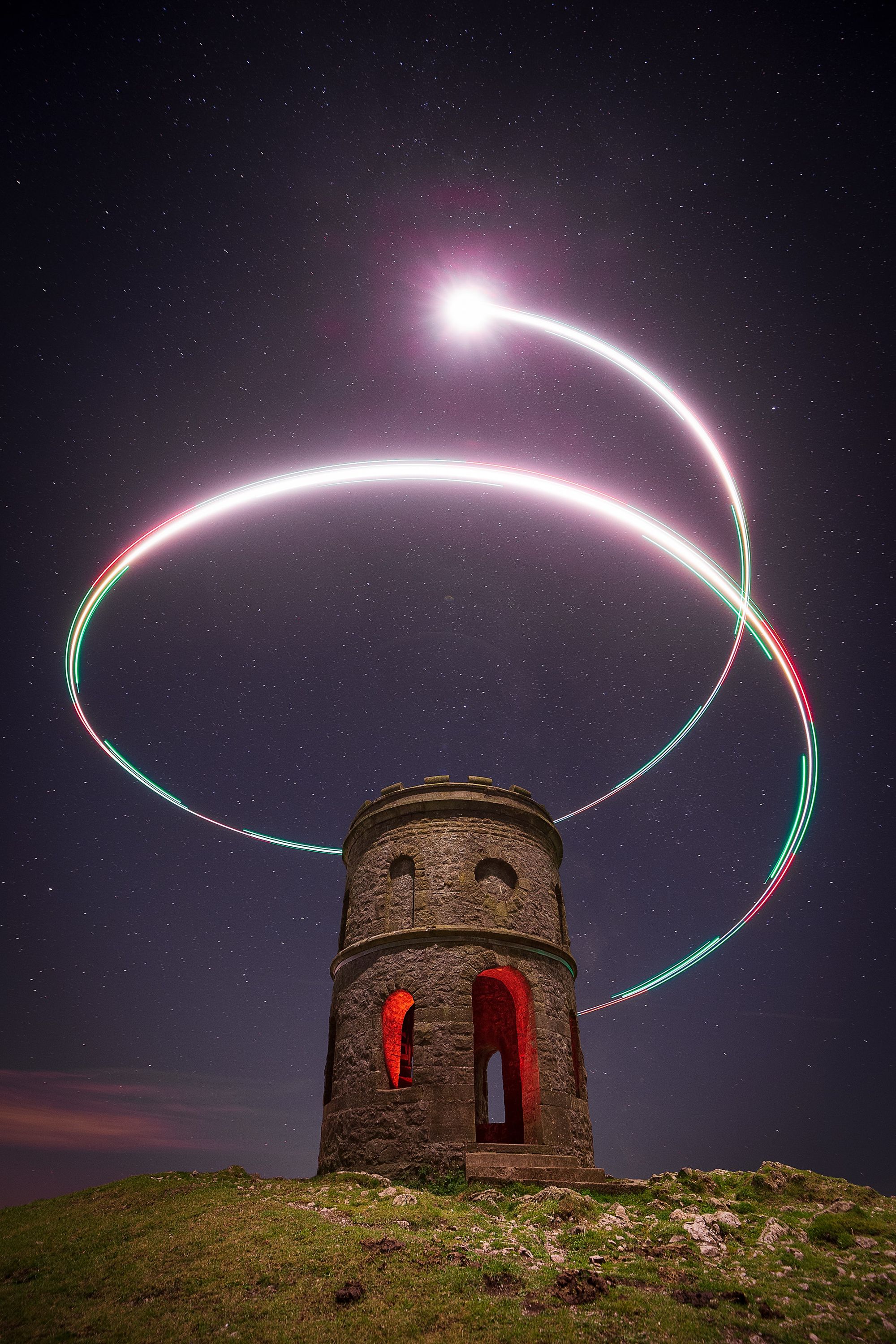 "SOLOMONS TEMPLE 34 seconds exposure, iso 800 f4. Light spiral done with DJI Air 2, turning landing light on and manually spiraling around. Inside of the temple lit up by a red led panel. Shot with an astro modified Canon 6dmk1 with Canon 16-35f4mkii lens." — Rob Bates 🇬🇧
---
"While traveling through Salta, one of the northern provinces of Argentina, I came across an otherworldly landscape of jagged rock structures called "Quebrada De las Flechas". I decided to climb one to get a better view and that's where I took the photo looking downwards. I loved the way the dirt road passes through the jagged shapes." — Ryan Ancill 🇦🇷
---
"My wife and I were in South Beach(Miami) celebrating one of our friend's birthdays. We were staying on the beach and were able to walk out to the ocean early in the morning to catch this fantastic sunrise. The colors kept changing and getting even better over time. I was standing with my feet in the warm water hoping to catch the beauty of the moment." — Kenrick Mills 🇺🇸
---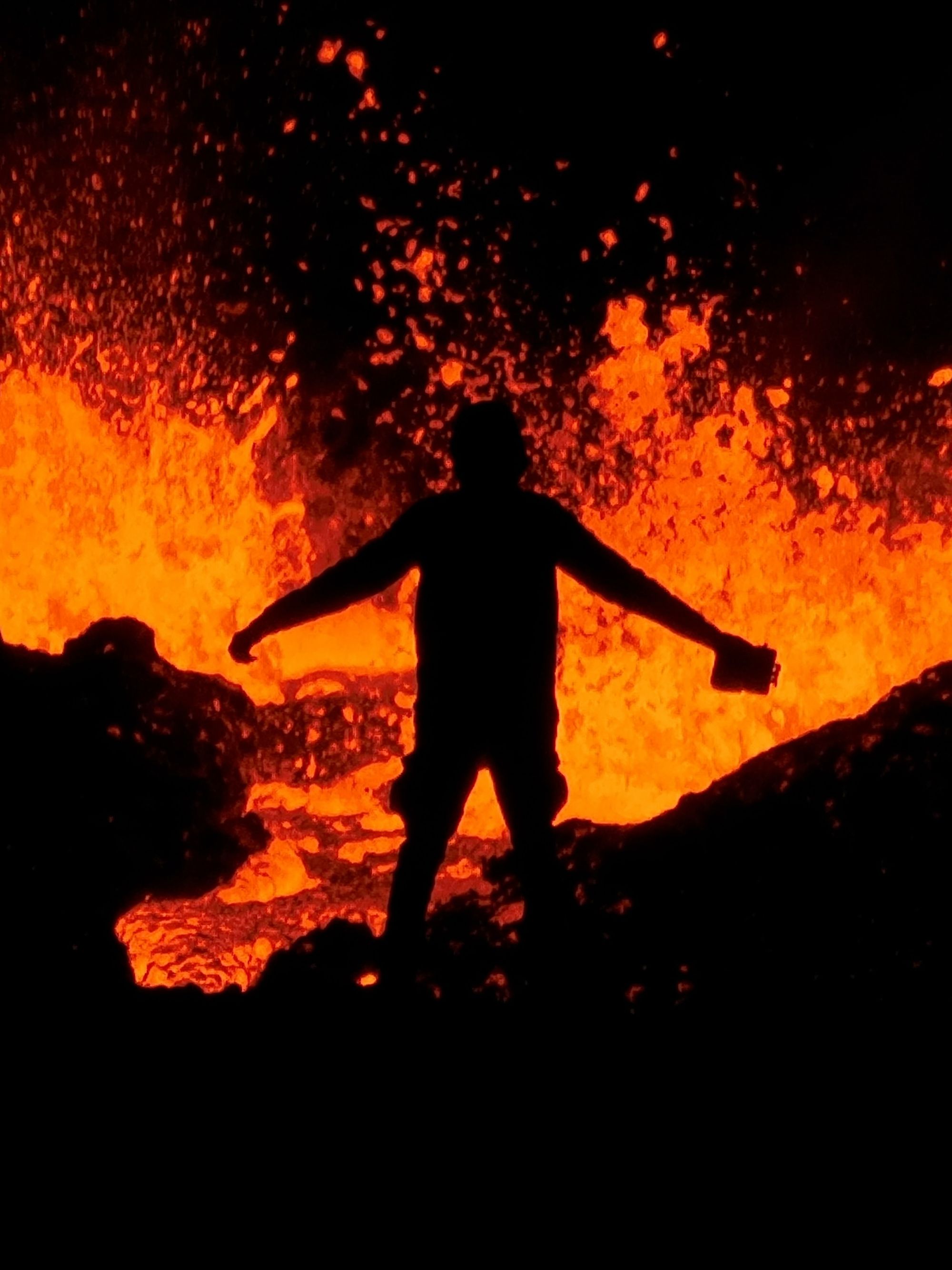 "What I see vs what my drone sees. The incredible volcano eruption site at Meradalir Iceland at night is an experience of a lifetime. It is truly the best show on earth." — Martin Sanchez 🇺🇸
---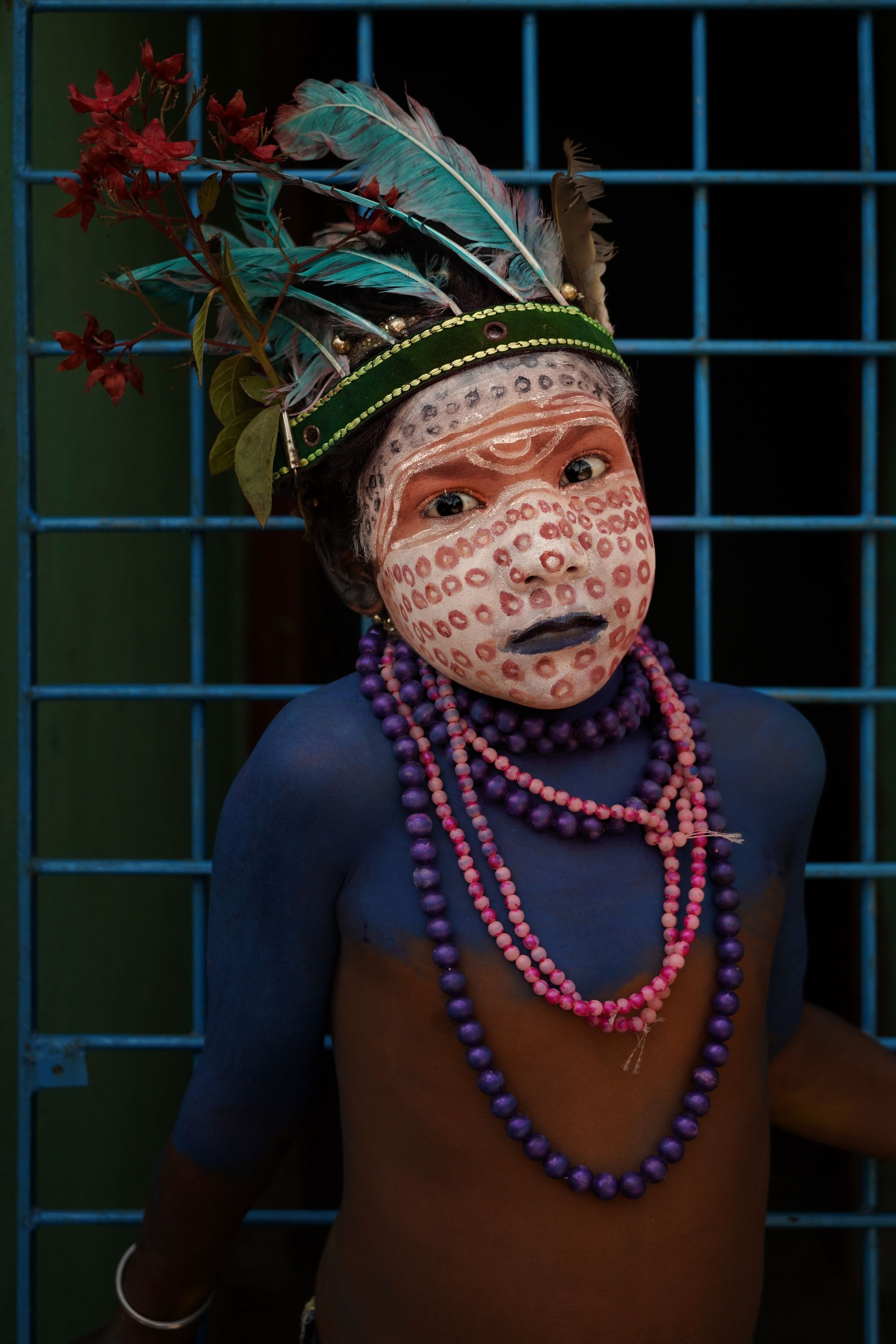 "I took this shot at a photography workshop based on Indian tribal face art. This boy is a part of a team of people who takes part in rural cultural festivals in India throughout the year by doing face painting and body painting. Their only profession is body painting. In this workshop they created a tribal face art theme of central India tribal culture." — Dibakar Roy 🇮🇳
---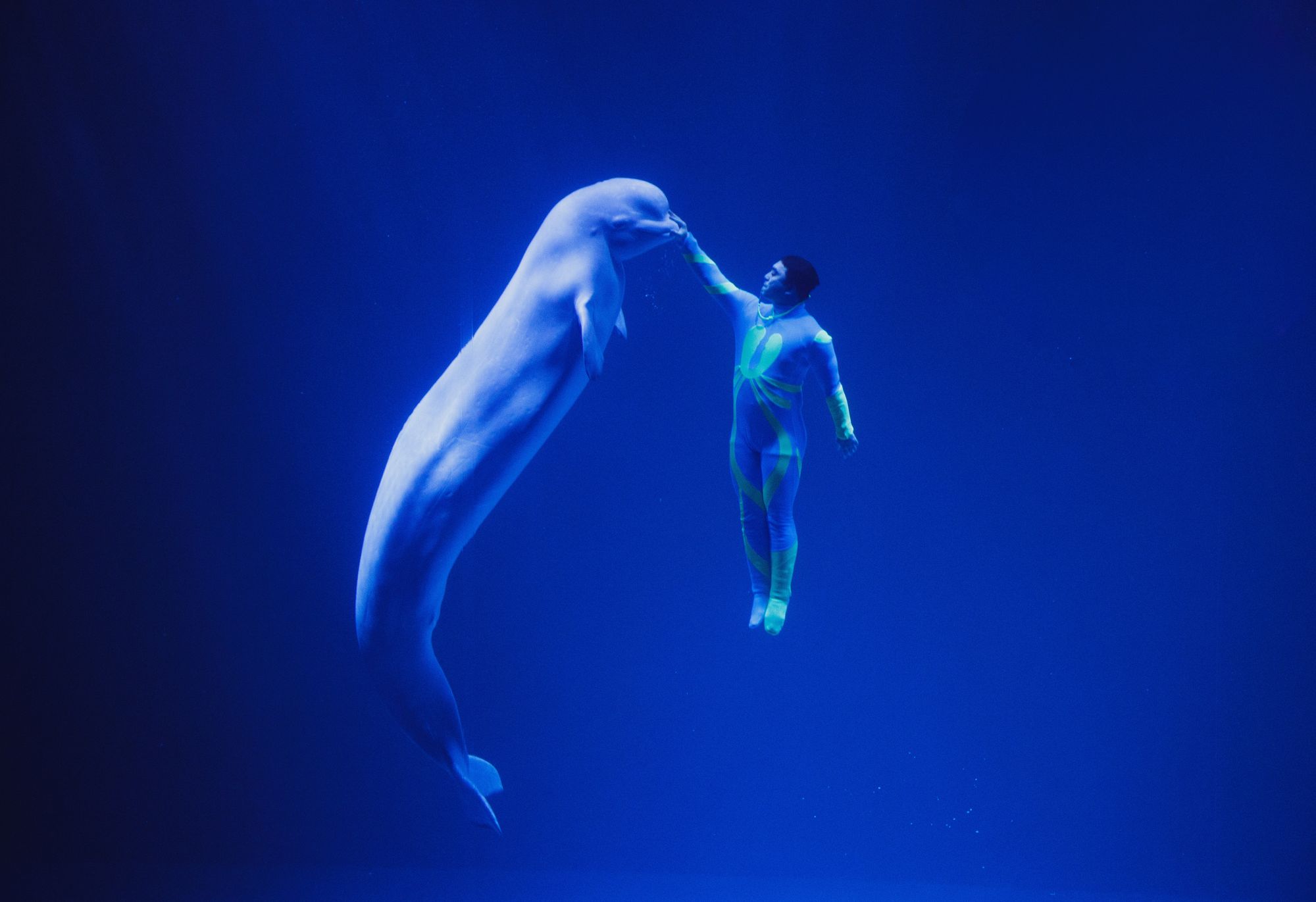 "A dance with white whale under the holy light effect." — Jade Lee
---
"About 10x the size of the Moon, NGC7000, dubbed the North American Nebula by Max Wolf, is a faint but large nebula found in the constellation Cygnus, characterized by very strong hydrogen content and its standout star forming feature, known as the Cygnus Wall. This image is the result of just under 10h of integration during late July and early August from my Bortle 6 location. Although shot with an OSC, one of my goals with this image was to create better separation of the different gasses and dust clouds, despite this region's intense (red) hydrogen signal." — Radu Chelariu 🇷🇴
---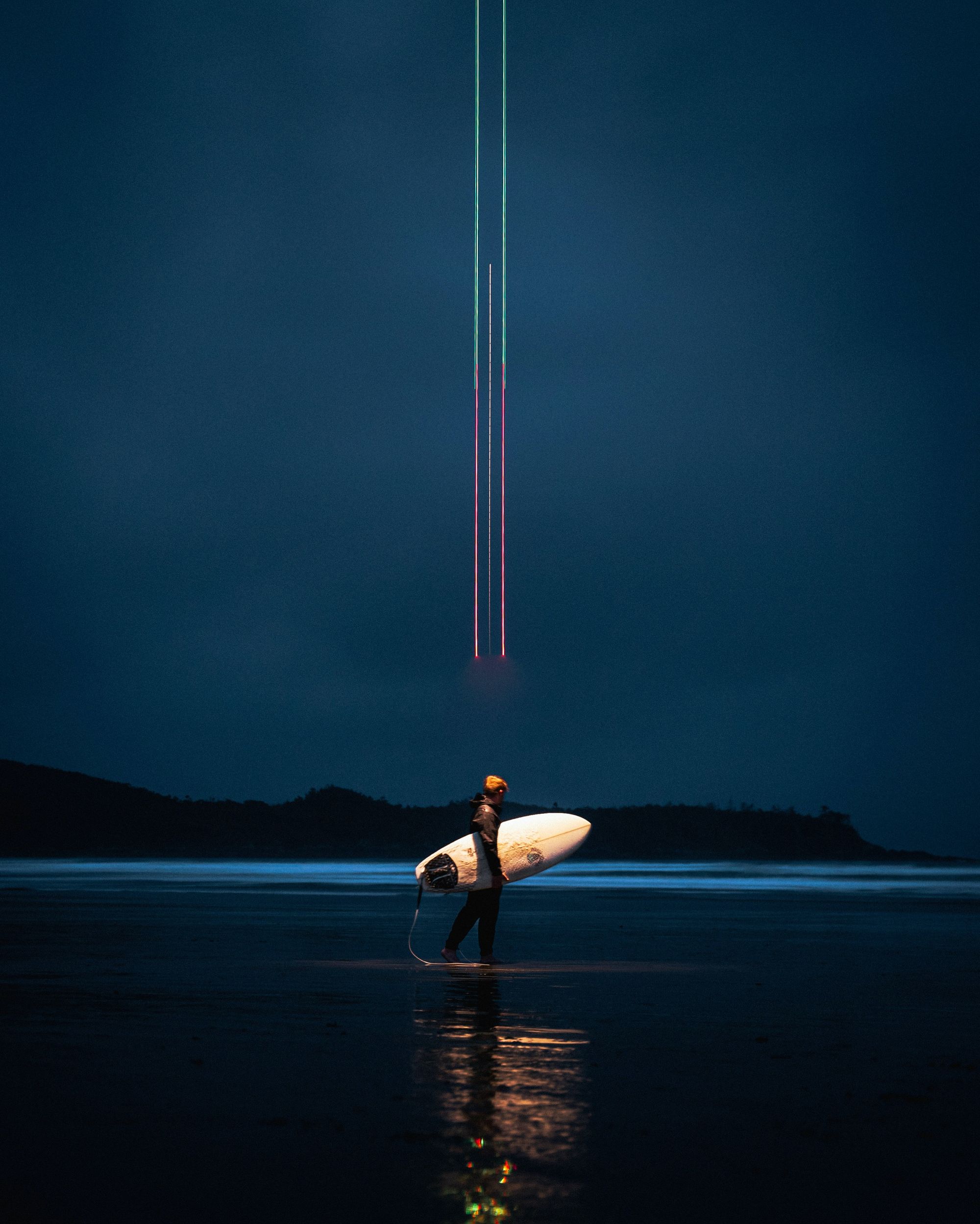 "Surfing at night with the sky lit up by the drone." — Aidan Feddersen 🇨🇦
---
See you in a month when we take a look back on September! 👋 (Psst, want to make the next round-up? Include a description with your submission.)